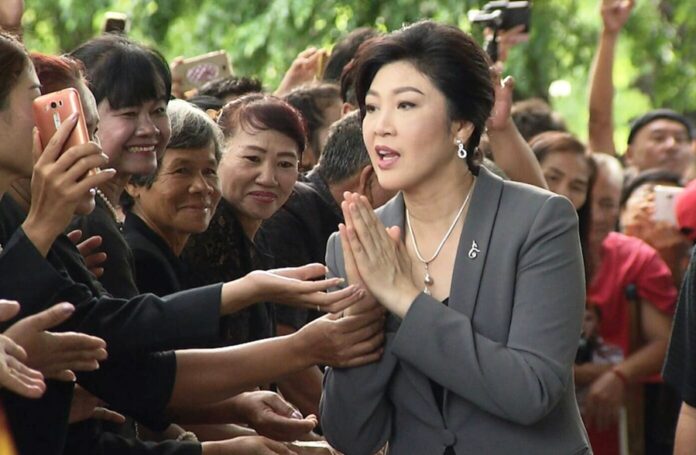 BANGKOK — Top leaders of the military regime said Thursday they believe former prime minister Yingluck Shinawatra, who was found guilty in absentia of malfeasance yesterday, is in Dubai.
It was the first public assertion by top regime leaders about former leader's whereabouts since she fled the country just days before her verdict was originally to be read on Aug. 25. Yingluck, 50, was convicted and sentenced to five years in prison on Wednesday.
"Enough. Stop asking me. I'm going to answer right now. Stop asking. You have been asking me for three days now," junta chairman Prayuth Chan-ocha said during an exchange with reporters at Government House. "As far as I have heard from the Ministry of Foreign Affairs, unofficially, right now she's in Dubai. Are we done?"
Citing the same source of information, junta No. 2 Prawit Wongsuwan told reporters on the same day Yingluck is in the United Arab Emirates.
While Gen. Prawit said Thailand has no extradition treaty with the Gulf State nation, he asserted the authorities there have requested Yingluck not to "get involved in politics."
"Whether we can trust Miss Yingluck [to keep the agreement], I don't know," Prawit said.
Foreign affairs minister Don Pramudwinai could not immediately be reached for comment. Ministry spokesman Sek Wannamethee had no comment.
In recent days, rumors have placed her in London where she was said to be applying for political asylum.
Sources close to Yingluck previously told the media she's in Dubai, reunited with her brother Thaksin Shinawatra who was ousted in a 2006 coup and had been living overseas since he was convicted in absentia of corruption in 2008.