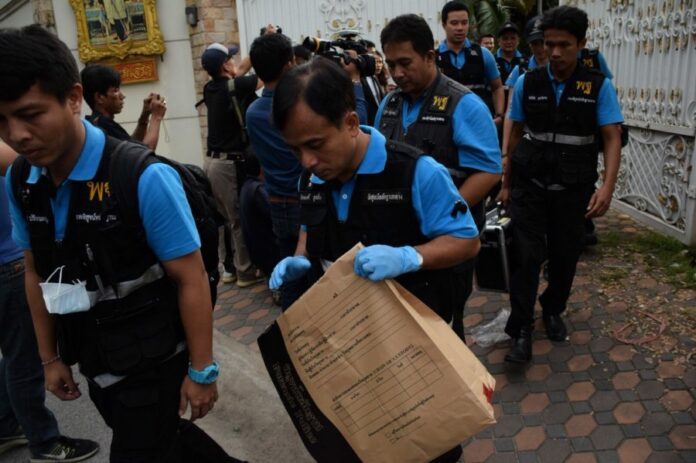 BANGKOK — Police searched two residential properties Thursday to gather evidence relating to former Prime Minister Yingluck Shinawatra's flight from justice, including her primary residence.
Deputy police commissioner Srivara Ransibrahmanakul, who was in charge of the operation, told reporters the searches did not come too late despite the fact Yingluck is believed to have left the country more than a month ago.
Gen. Srivara said police could still find relevant evidence at the two sites. He also warned media not to speculate that it was just done for show, as such criticism could lead to prosecution under the Computer Crime Act.
"This case is not a rigged boxing match to fool the audience," the police commander said.
The 50-year-old politician is believed to have fled Thailand on Aug. 23, two days before she was set to hear a court ruling on her malfeasance trial. She was found guilty Wednesday in absentia of neglecting to prevent corruption in a rice subsidy program that cost the state billions of baht in damages. The court sentenced her to five years in prison.
Armed with court warrants, police searched Yingluck's residence in eastern Bangkok and a condominium unit thought to belong to her close aides. After spending about an hour at each site, forensic investigators left the venues with several bags containing unspecified evidence.
Yingluck has not made any public statements since disappearing. Junta leader Prayuth Chan-ocha and his deputy Prawit Wongsuwan said Thursday the former prime minister is in Dubai, a day after unidentified government sources told the media she was in London.