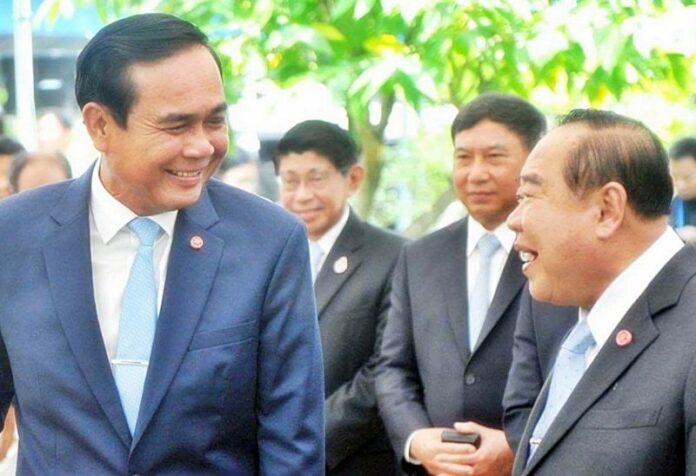 BANGKOK — A week after declaring himself a politician, junta leader and expected political candidate Prayuth Chan-ocha got his first high-profile endorsement today from none other than his embattled deputy.
"I likely agree," Deputy Prime Minister Gen. Prawit Wongsuwan said Thursday when asked if he thought Prayuth – who's also currently prime minister – should return to lead the government after the general elections promised for November.
Prawit, who was installed as deputy prime minister after helping lead the 2014 coup, said the decision whether to return Prayuth to the job lies with voters.
"It must be the voice of the people," he said.
On Jan. 4, Prayuth declared publicly that he was now a politician, raising the likelihood he will seek to remain in power after voting returns to Thailand.