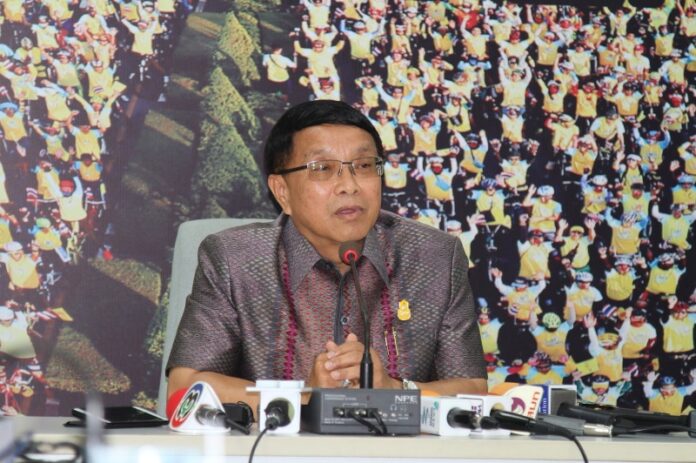 KHON KAEN — The deputy governor of a northeastern province apologized on Sunday after an official letter he signed urging bureaucrats to end local people's "stupidity."
Suchai Butrsara, deputy governor of Khon Kaen province said on Sunday he apologized for a letter he signed March 9 urging various government agencies to work toward eradicating local people's stupidity before an upcoming visit by Prime Minister Gen. Prayuth Chan-ocha.
During a Sunday press conference, Suchai said he was deeply sorry and had no intention of looking down on residents when he urged provincial agencies to work on "how to stop local people from being stupid."
"The previous letter contained inappropriate words that led to a misunderstanding,"
Suchai said in a revised letter published March 12, in which the controversial wording was changed to "How to make people knowledgeable in coping with the changing world."
Neither letter specified when Prayuth would visit the province – widely known to have a strong Reshirt base critical of the military junta.
The letter led to angry reactions, with National Human Rights Commissioner Angkhana Neelapaijit saying in a Saturday Facebook post that people in Khon Kaen were not stupid and knew their rights.
"It's unbelievable that the first letter was issued by a leader of a state agency. Besides demonstrating their thinking and looking down on people, it shows their approach [to solving problems] is also top down," Angkhana wrote, adding that the dignity of Khon Kaen people had to be restored.
Independent scholar and Facebook user Somrit Luechai said in a Sunday post that the problem lies not in whether local people are stupid but in those in power who are stupid but unaware.