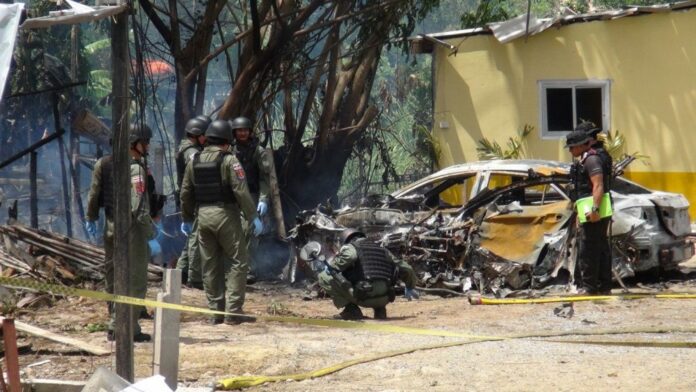 BANGKOK — Junta chairman Prayuth Chan-ocha and his cabinet are set to visit the tumultuous province of Pattani tomorrow.
Prayuth's trip comes a week after a reported rupture between the military and its peace negotiators in the southernmost region. The head of the dialogue team said the visit has nothing to do with the alleged spat.
"There will be no discussion about [the peace talks]," Gen. Aksara Kerdpol said in an interview. "The prime minister is only touring the province with his cabinet. It is unrelated to the talks."
According to a schedule released by Government House officials, Prayuth will open a local boy scout jamboree, meet representatives of Buddhist and Muslim communities, hand out sport equipment to students and attend a briefing about economic development in the province.
Pattani and its two neighboring provinces are home to a network of militants seeking to secede the Muslim-majority region and form an independent state. More than 6,500 people have died since the conflict broke out in 2004. A dialogue between the government and an umbrella group claiming to represent the insurgents is ongoing.
But the talk appeared to suffer setbacks when reports surfaced last week that the army and the negotiation team disagreed over the scope of the mission, including terms such as where to establish so-called safety zones, conditions to be imposed on the insurgents and who will lead the initiatives.
Aksara blamed media "speculation," adding that the reporting only makes his work more difficult because it is read by the separatist insurgents with whom they are negotiating.
"We are united," the general said. "They are confused by what the media is saying. Things are going smoothly. There are no problems. The media are confusing them and escalating the story, even though that's not the truth."
The next meeting between the two parties is set for after the Thai New Year holidays, he said.