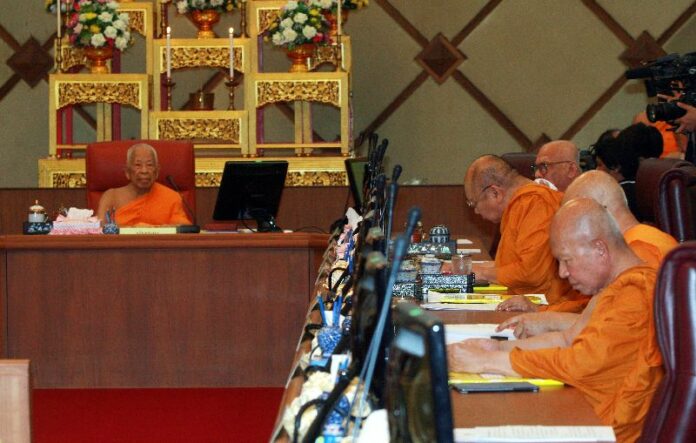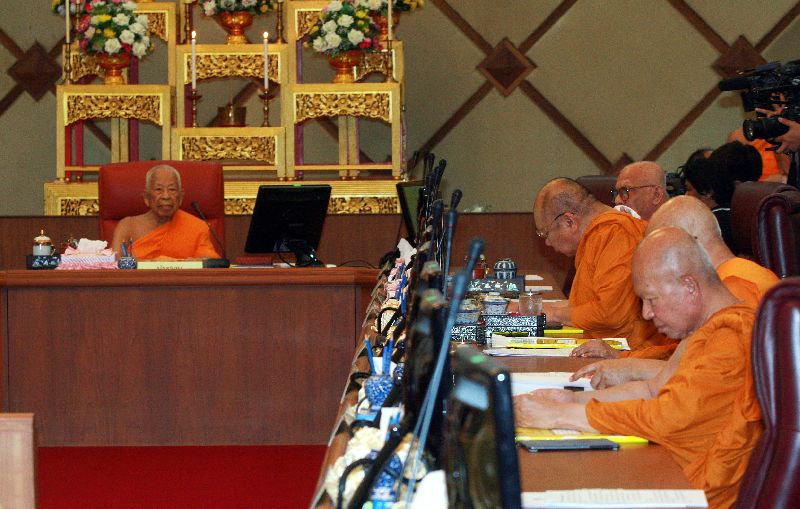 BANGKOK — The junta-appointed National Legislative Assembly on Thursday endorsed the Monk Act, which will enable the King to appoint or remove senior monks and members of the supreme council of monks.
Prior to the vote, Deputy Prime Minister Wissanu Krea-ngam, told the Assembly that King Rama X is recognized in the constitution as the patron of Buddhism and other religions. He said it would be fitting for the King to appoint or strip senior monks and members of the Sangha Supreme Council of Thailand of their titles, as stipulated in Article 3 of the act.
Wissanu said there was an urgency to pass the bill because the current Sangha Supreme Council will finish its term in two months. The assembly unanimously endorsed the bill, with all 217 votes in favor.
He also told the assembly that such royal prerogative was practiced between the reign of King Rama V to King Rama VIII. King Rama VIII's reign ended in 1939.
Prominent Buddhist scholar Surapot Thaweesak, who advocates for state secularism, wrote on a Facebook post that the move is tantamount to returning royal power relations between the King and the Sangha to those of King Rama V's time, who ruled the country 1868 through 1910.
Surapot later said in a Thursday interview that this is a return of royal power.
"Thinking from the standpoint of the Thai state, there will be greater control of the Sangha… But from a democratic standpoint, [Thailand] should be a secular state," Surapot said, adding that the act in general will make Buddhism and the Sangha a mechanism to support conservative ideology.