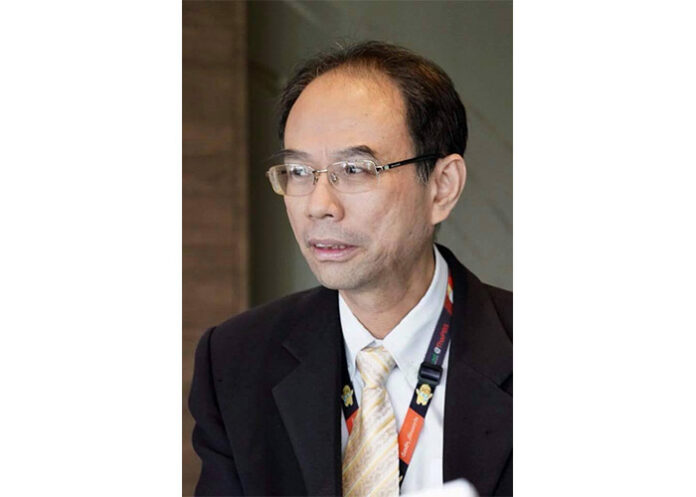 BANGKOK — The three most credible voices for human rights vying for spots on the National Human Rights Commission said the body must take on capital punishment, political rights and police reform while better explaining why civil liberties are important.
Though critics fear the body established to hold the government accountable on human rights will become increasingly toothless, several prospective members say they are ready to take on urgent issues if selected for the reconstituted body expected to be in place by year's end.
"I think the biggest issue facing our society is the lack of understanding about human rights," said Surapong Kongchantuk, the kingdom's foremost advocate for stateless people.
Read: Statelessness a Hurdle for Some Boys Rescued From Cave
Surapong said that makes the public susceptible to a false choice between security and liberty.
"A country that has a low rights record also tends to have low security," he added. This is something Thais get wrong."
Surapong, 56, is among a handful of prominent and veteran human rights activists who have applied and are hoping to be selected as new members of the National Human Rights Commission.
But with a selection process hamstrung by the role of junta-appointed legislators and a recently passed law that weakened its mandate, the commission that emerges is unlikely to convince skeptics of its credibility.
Sunai Phasuk, a senior researcher for Human Rights Watch in Thailand, recalled the kingdom's original commission being a model for similar bodies in Southeast Asia when it was created in 2001.
But by 2015, a year after the 2014 military coup, its status was downgraded to a less credible status by its international peers due to a "lack of broad-based representation and political impartiality," Sunai said.
That hasn't stopped 38 candidates from applying. Another prominent rights activist, 61-year-old Laddawan Tantivitayapitak, cited the need to make human rights in Thailand universal as a major challenge.
Laddawan said there's no excuse to fall short of international standards by citing the uniqueness of Thai culture and society because human rights are a universal concept.
"The same can be said about the interpretation of human rights, liberty and equality, which are key principles of human rights," Laddawan said.
Laddawan, a former secretary general of the Law Reform Commission, cited the lack of political rights as another major challenge.
Both Laddawan and Somsri Hananuntasuk, another candidate, cited the need to respect the right to life by ending capital punishment, a move that seems more remote after the first execution in nine years happened in June.
Somsri said she has been accused of being a member of the opposition Redshirt movement just for opposing capital punishment. Her selection is up to the junta-appointed National Legislative Assembly, whose members appear overwhelmingly pro-death penalty.
"I don't think I will be selected as a result. If I make it to the NLA stage, I would most likely be rejected," Somsri said Tuesday.
She said a number of potential candidates told her they decided not to apply because they believed the junta appointees would oppose them because they do not support military rule.
Another issue supported by 61-year-old Somsri that's proven unpopular among the legislators is support for the rights of the Rohingya people in neighboring Myanmar. Less controversial is support for police reform. She said officers work close to corruption and crime, and no major improvement in human rights and the justice system can be expected without police reform.
"Over the past two years I have been calling for justice reform, particularly police reform," she said.
All three candidates cited their long experience among their qualifications. The known rights defenders are up for potential confirmation alongside the likes of Boonlert Kachayuthadej, a former journalist and junta-appointee to one of its defunct reform bodies, and Dhurakij Bundit University law professor Thanee Vorapatr.
But Sunai gave two reasons why the new commissioners would be unlikely to salvage the body's "tarnished reputation."
"First, the candidates are primarily composed of retired government officials known to support the junta, with only a few having concrete experience in human rights. For candidates from Thai civil society, they come exclusively from a very small pool of NGOs," Sunai said, adding that same network of activists are also the ones to select candidates for confirmation.
"Second, the candidates' credibility has been undermined because none has spoken publicly about Thailand's pressing human rights issues under military rule after they submitted their applications, raising doubts about how independent, impartial and effective they would be as commissioners," Sunai said.
The commission's effectiveness in general is under question in the wake of a new law tweaking its role.
The three prominent candidates offered a cautious assessment of its future in light of the new mandate legislated by the assembly.
Most saliently, the commission will be unable to take cases and its recommendation to the courts on behalf of victims, Laddawan and Surapong said.
Despite losing this authority, including its power to take government policies to the Constitutional Court when they violate human rights or the constitution, Laddawan said the new commission can still do good.
Surapong agreed that Thailand needs to have the rights commission despite criticism it has become a paper tiger or even uninterested in rights issues.
Human rights activist and lawyer Sarawut Pratoomraj said the commission can no longer be relied on for issues such as reforming the lese majeste law to improve freedom of expression in the present political climate.
"Scrutinizing and reporting about the lese majeste law is not possible. This is worrying," said Sarawut, who is not a candidate.
One of the commissions' new duties is to defend Thailand's rights record in the international community in case of any misperceptions. With officials routinely deflecting criticism as foreign "misunderstanding" of Thai circumstances, critics such as Sunai say that's tantamount to the commission becoming a government cheerleader.
Sunai said Human Rights Watch raised the alarm that the legally imposed changes have "seriously weakened the commission, stripped away its independence, and transformed it into a government mouthpiece."
The most visible and outspoken commissioners in recent years, Angkhana Neelapaijit, acknowledged the very specific challenge facing the next commissioners that could get to work as soon as October.
"The situation in Thailand now is not yet democratic," she said Monday. "There exist laws and orders that go against rights and liberties. People cannot fully exercise their rights."
Correction: A previous version of this story mistakenly identified Laddawan Tantivitayapitak as 69 and a former deputy secretary general of the Law Reform Commission. She is in fact 61 and was its secretary general.