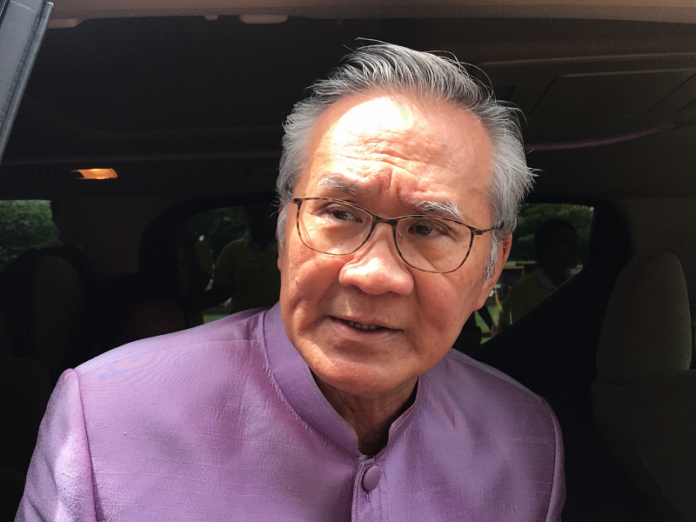 BANGKOK — The foreign minister said Wednesday it would be "inauspicious" to have foreign election observers for elections slated for February.
Don Pramudwinai said Thailand has dignity and is not a problematic country, so it doesn't need foreign observers.
"The current government came from a coup but is different from other coups in the world, because we don't forbid or remove rights excessively to the point where it affects the majority," Don said.
Previous elections in 2001, 2005, 2007 and 2011 were monitored by the Asian Network for Free Elections, or ANFREL. ANFREL, which is based in Bangkok, fielded 60 observers from 24 Asian nations in 2011, the last successful election.
Don's comments came in response to calls made over the months for foreign observers to be in the kingdom to ensure free and fair elections. He said elections are internal affairs and said he favored local observers before going on to defend the military government.
"Some ambassadors discussed with me and raised the lese majeste law issue, and asked why there exists such a law which limits free expression. I asked whether their countries have no specific measures and said Thais are well aware of the lese majeste law," Don said. "If you count the number of people who oppose it, you will discover that it's just a handful. So how can it be a problem when a majority does not see it as a problem?"
Don added that the ban on political assembly was imposed so the country could move forward and that there had been no restrictions in expressing views over the past four years.
On the same day, Pheu Thai party member Nakorn Machim urged the U.S.government to send election observers to Thailand to oversee the promised February polls.
Nakorn – a former Democrat MP for Phitsanulok province – recently joined the Pheu Thai party. He met Wednesday with politics, economics and public diplomacy officer Vi L. Jacobs-Nhan of Thailand's US Consulate and submitted a letter while the two met in the province.
Nakorn later told reporters he is concerned that the vote will not be free and fair as he believes the junta – which staged the May 2014 coup and remains in power – may control proceedings. Nakorn said Jacobs-Nhan told him he would relay the message and letter to the authorities.