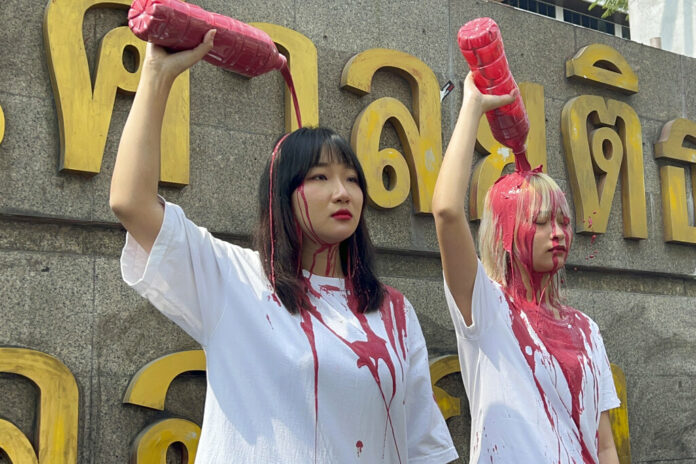 The Criminal Court granted one-month bail to detained political hunger strikers Tawan and Bam Tuesday afternoon per request from Thammasat University Hospital which care for the two and were concerns about their deteriorating health. The two have been on hunger strike for twenty days now.
According to AP, Tantawan "Tawan" Tuatulanon, 21, and Orawan "Bam" Phuphong, 23, have been on hunger strike since Jan. 18 — much of that time refusing water as well as food — to back their demands for reform of the justice system, the release of political prisoners pending trial and for lawmakers to amend or abolish laws used against political dissidents.
Their lawyer, Krisadang Nutcharas, said they are in poor condition, and at risk of losing their lives.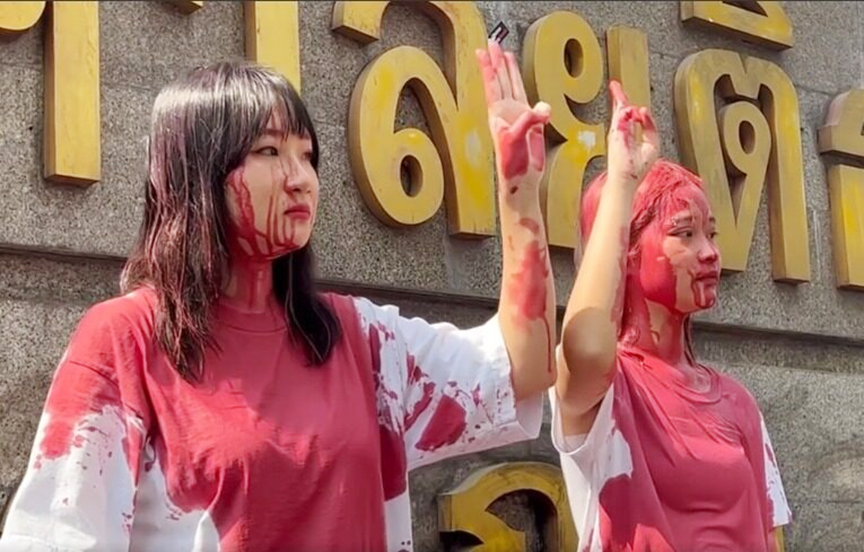 "Their parents didn't sleep last night and they have been here since morning," said Krisadang at the Thammasat University Hospital in a northern suburb of Bangkok, the capital. "This is not a scripted drama to ask people for their sympathy."
The two women agreed a few days ago to resume taking water. Refusing all liquids in addition to food can cause permanent injury and even death if carried on for an extended period.
The two activists are among at least 228 people, including 18 minors, have been charged with violating the lese majeste law, which carries a prison term of three to 15 years for insulting the monarchy. Critics say the law, also known as Article 112, is often wielded as a tool to quash political dissent.
Student-led pro-democracy protests beginning in 2020 openly criticized the monarchy, previously a taboo subject, leading to vigorous prosecutions under the law, which had previously been relatively rarely employed.
Sitthichok Sethasavet, a food delivery driver convicted in January of lese majeste, is also on a hunger strike and being kept at the same hospital.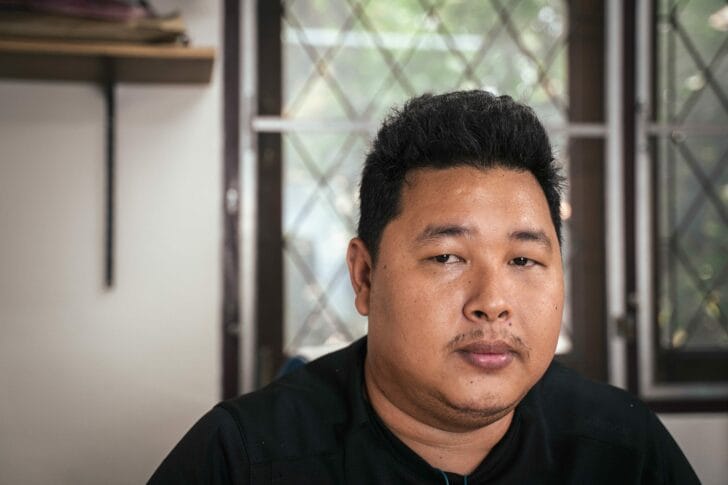 The Criminal Court denies bail to political detainee Sitthichoke on Tuesday, said Thai Lawyers for Human Rights. The man has been on a hunger strike in prison for 22 days now. He is at Thammasat University Hospital under the supervision of the Corrections Department.