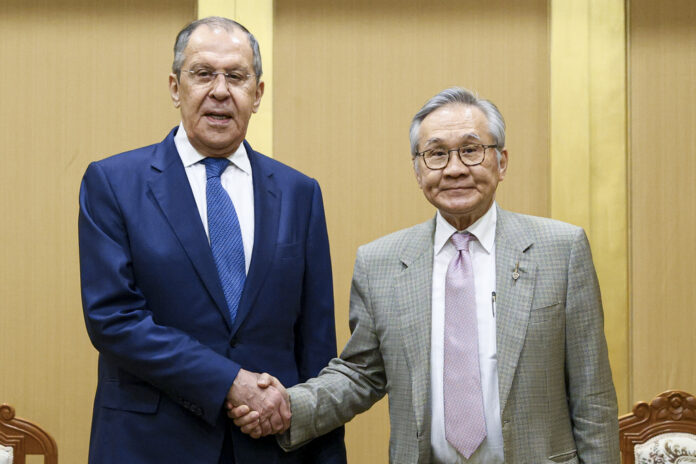 Russian Foreign Minister Sergey Lavrov and Thailand's Foreign Minister Don Pramudwinai held a bilateral meeting in Phuket, Thailand on Saturday, July 15, 2023.
According to the Ministry of Foreign Affairs of Thailand, their meeting was held in Phuket on the occasion of Mr. Lavrov's visit to this province to preside over the official opening ceremony of the Consulate-General of Russia in Phuket.
Both sides had a fruitful discussion to follow up on the outcome of the 8th session of the Joint Thai-Russian Commission on Bilateral Cooperation on 27 April 2023, which had covered important issues of mutual interest.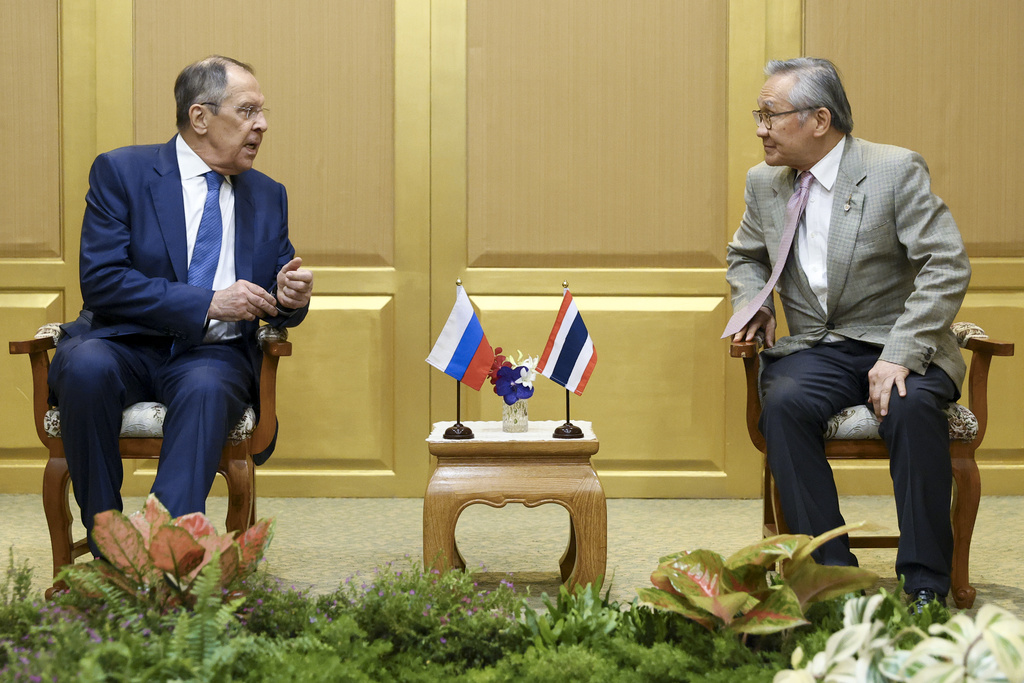 These included increasing bilateral trade to the pre-pandemic level through trade facilitation and removal of non-tariff barriers, particularly on Thai fishery products; enhancing cooperation in science, technology and innovation (STI), culture, sports, tourism; as well as expressing support for the commencement of negotiations on a Free Trade Agreement (FTA) between Thailand and the Eurasian Economic Union (EAEU) at the earliest opportunity.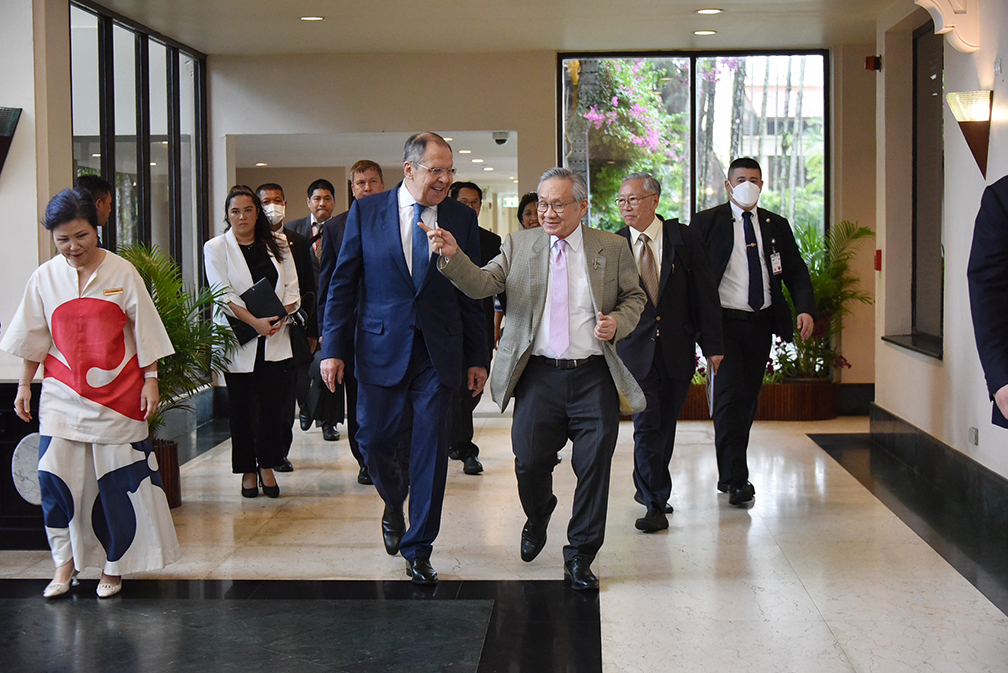 Furthermore, the two parties also exchanged views on regional and global issues, such as the situations in the Asia-Pacific region, Ukraine, and Myanmar.
This recent visit was Russian Minister of Foreign Affairs' first post-COVID-19 trip to Thailand after his latest official visit on 30 – 31 July 2019 to attend the 52nd ASEAN Foreign Ministers' Meeting (AMM) and Related Meetings held in Bangkok.