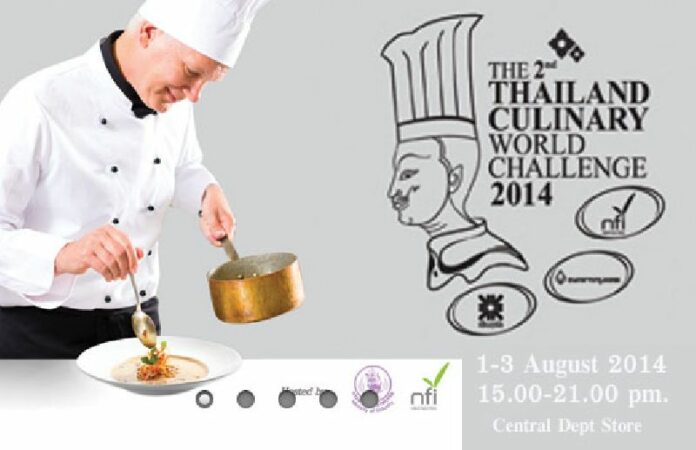 BANGKOK, 24 July 2014, (NNT) – The Industry Ministry is set to hold the 2nd Thailand Culinary World Challenge 2014, as part of its continuing efforts to promote the 'Kitchen of the World' campaign.
According to the Ministry, the food industry has set a goal to expand its exports of agro-products by at least 10% annually by gaining international consumers' confidence, while developing new products to meet a wider range of demands.
To achieve the said goal, the Ministry will hold a competition at Central Chidlom on August 1st-3rd, in which renowned chefs from more than 10 countries will be competing for the " Best Chef" title. Those attending the event will also be treated to over 60 selected sumptuous dishes for as little as 60 baht each at the event.
A trophy graciously given by Her Royal Highness Princess Maha Chakri Sirindhorn will be awarded to the winning chef. All the proceeds will go towards Ramathibodi Foundation, which is under the royal patronage of the Princess.