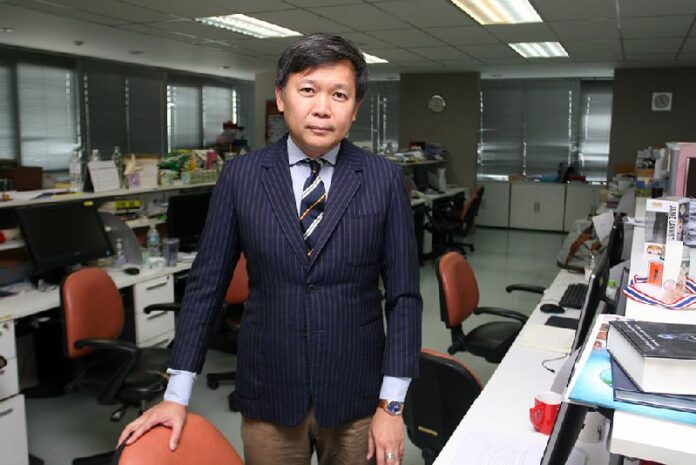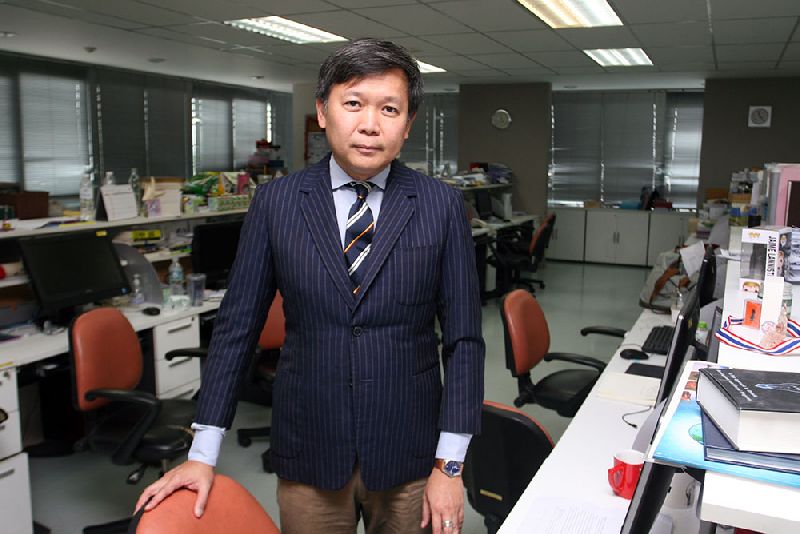 BANGKOK — Veteran reporter Pravit Rojanaphruk will join Khaosod English as a senior staff writer beginning in November.
A committed journalist with a 23-year career, Pravit will bring to Khaosod English his experience and dedication to one of journalism's most fundamental but challenging roles: providing independent scrutiny to hold those in power accountable.
"I am both honored and grateful to be invited to join Khaosod English, particularly at this very trying time for myself, the Thai mass media and society in general, which operate under the military junta," Pravit said. "I look forward to being part of the burgeoning team at Khaosod English in providing space for critical English-language news and commentary that would significantly contribute to maintaining freedom of expression and public access to quality and critical news and commentary about Thailand and the region."
Pravit is a published author whose work has received numerous awards. He has just been nominated by the Asia regional desk of Reporters Without Borders for its 2015 Press Freedom Award. Pravit was a Reuters Fellow and Chevening Scholar at Oxford.
Pravit resigned under pressure last month from The Nation, where he had worked since 1992, after being detained incommunicado by Thailand's military government for his critical comments. He was accused of using social media to spread false information.
It was the second time he had been detained since the junta seized power. He was among journalists, activists and members of the ousted civilian government to be summoned for "attitude adjustment" sessions immediately following the May 2014 coup d'etat.
Pravit, 47, will cover government and politics for Khaosod English as well as write a regular column.
"There's one word for what Pravit does: journalism. Thailand needs reporters like Pravit, committed to serving the public interest without fear or favor," senior editor Todd Ruiz said. "His voice is needed now more than ever, and we're delighted to have him on our team."
Khaosod English is expanding its editorial operations and is also joined this month by Sasiwan Mokkhasen, a former Voice TV reporter, and Lisnaree Vichitsorasatra, who has worked at several media outlets including The Nation.
Launched in 2013, Khaosod English is owned by Khaosod, a daily newspaper with national circulation. Khaosod English is operated by an independent editorial team committed to serving its readers by upholding rigorous standards and stringent tenets of journalism.
Khaosod and Khaosod English are publications of Matichon Publishing Group, which also circulates Matichon Daily and Prachachat Business.
To reach us about this article or another matter, please contact us by e-mail at: [email protected].