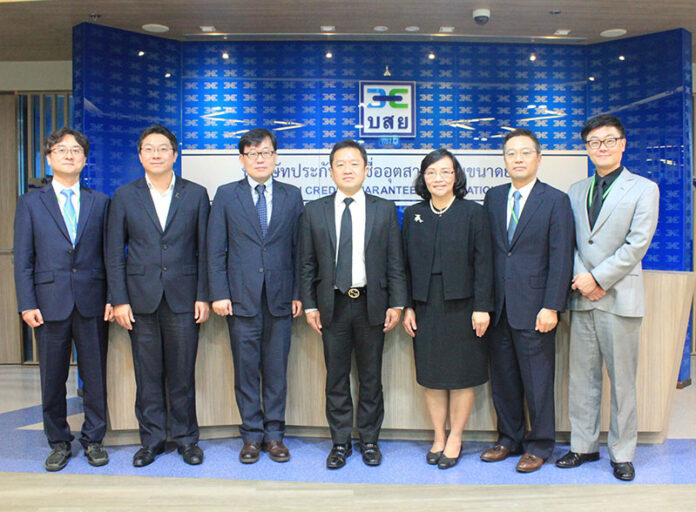 The Korea Technology Finance Corp., or KOTEC, together with the Thai Credit Guarantee Corp. and National Science and Technology Development Agency, or NSTDA, have collaborated constructively on a Knowledge Sharing Program.
The Knowledge Sharing Program is a project supported by KOTEC in assisting TCG and NSTDA to set up a Technology Rating Grade to be used for technology and innovation SMEs when seeking access to finance.
The project started in 2015 and in August entered its second phase through July which focuses on setting up a Thai Technology Rating System.
"This time the group of experts from KOTEC discussed with us the details and guidelines such as collecting data and analyzing risk factors in order to co-issue the TRG grading with TCG and NSTDA," Mr. Nitit Manoonporn, president of the Thai Credit Guarantee Corp. said. "KOTEC experts also provided us with the suitable guarantee scheme as well as technology assessment for Thai market."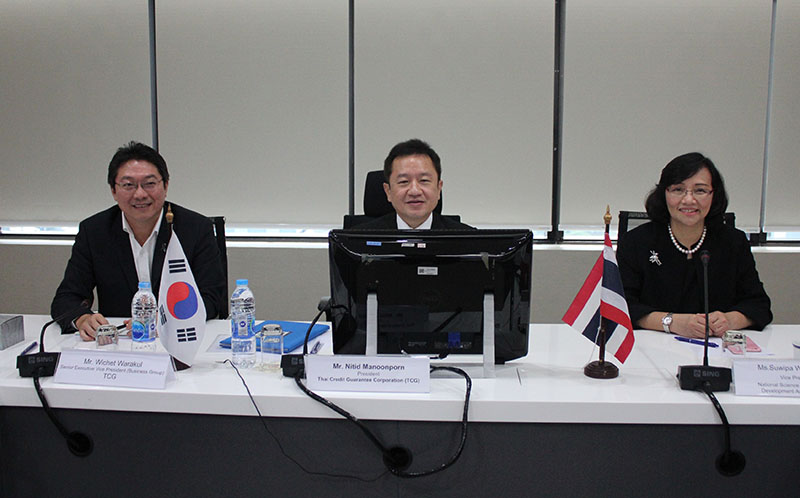 This is a paid advertorial. Khaosod English is not responsible for its content or claims.