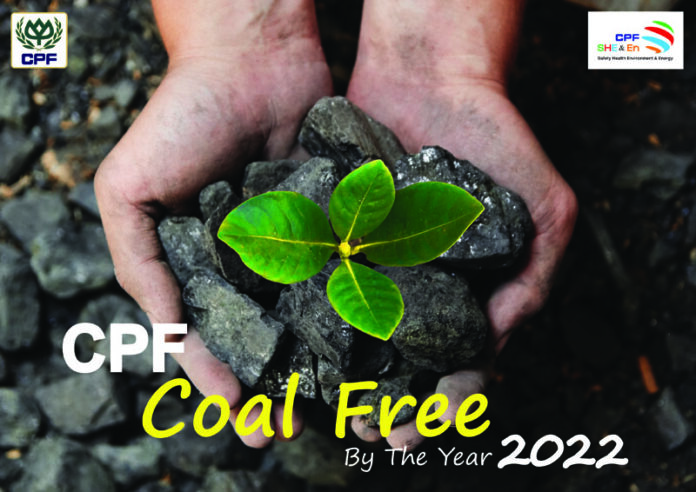 (June 6, 2019) – To celebrate World Environment Day on June 5, Charoen Pokphand Foods PCL (CP Foods) announced "CP Foods Coal Free by the year 2022" project to phasing out coal usage from all its operations in Thailand in response to UN Sustainable Development Goals.
The company also reported its sustainability goals 2025's progress and recent sustainability initiatives.
Mr. Sooksunt Jiumjaiswanglerg, Chief Executive Officer – Agro Industrial Business and Co-President of CP Foods, said the company has a strong commitment to promote an eco-friendly supply chain, reducing carbon footprint and promote sustainable energy in an effort to tackle global warming.
To put the commitment into action, the company recently announced "CP Foods Coal Free by the year 2022".  This project draws to call off coal use in the company's business units in Thailand. It will significantly reduce Green House Gas (GHG) emissions by more than 70,000 tons CO2e per year. The same policy will be applied to its operations worldwide later on.
CP Foods will replace fuel source for steam boiler system from coal to biomass in 4 strategic plants, including CP Feed Mill Bangna KM.21, Nong Kae's Aquaculture Feed Mill, Mahachai's Aquaculture Feed Mill and Samutprakan's Manufacture of Chicken feather meal and Dry Duck feather Processing Plant.
The transition towards more sustainable energy at 4 plants is a result of a successful implementation in Ratchburi Feed Mill Production plant. The pilot plant is able to save 7 million Baht per year in costs and reduce GHG emissions over 10,425 tons CO2e after completely shifted to renewable source like Palm kernel shells and scrap wood chips.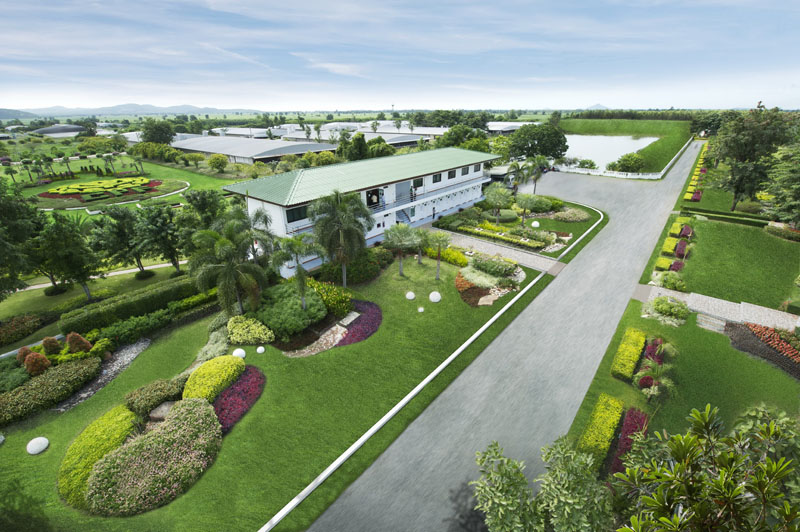 Mr. Sooksant added that besides Coal-Free project, CP Foods has taken many green initiatives for a better efficiency of its environmental management to help the company achieves its sustainability development goals 2025.
Within 2025, CP Foods pledges to reduce GHG emission by 25%, overall energy consumption by 15%, water consumptions by 30% and waste disposal to landfill by 35% against a 2015 baseline.
Last year, the company kicked off "CP Foods' Solar Rooftop" project to generate more than 40 Megawatts of electricity from solar power by installing rooftop solar panels on the roof of 34 plants nationwide, cutting GHG emissions by 28,000 tons CO2e per year.
It also announced successful results in increasing the proportion of energy generated from renewable sources to 25% of Thailand's Final Energy Consumption. As a result from using biogas to generate electricity, the company was able to reduce 322,000 tons CO2e.
For green innovations, CP Foods has developed a sustainable feed for pig, helping the company to reduce 41,000 tons CO2e per year. The eco-friendly feed is currently used by the company's operations in 7 countries, including Thailand, Laos, Cambodia, Vietnam, the Philippines, China, Taiwan and Russia.
CP Foods determined to develop sustainable packaging design based on Circular Economy concept. The company made a commitment that 100% of its packaging to be reusable or recyclable or upcyclable or compostable by 2025 for Thailand operations and by 2030 for overseas operations.
It is attempted to source packaging that has recycled material containing in non-contact food packaging (Secondary Packaging) or, i.e., corrugated boxes. Those packaging have contained recycled material ranging from 70-100%.
The company developed bioplastic trays made from natural renewable resources, namely Polylactic Acid (PLA), which is biodegradable. It was the first company in Thailand to use such trays in chilled raw meat products.
In 2018, CP Foods could reduce more than 3.9 million PET trays or over 60 tons of plastic, which is equivalent to GHG emissions reduction of 132 tons CO2e per year.
For CSR performance, the company has been collaborating with local community, government and civil society sector to conserve and restore upstream forest areas and mangrove forest areas and green areas within its operations, covering area of 10,079 rai.