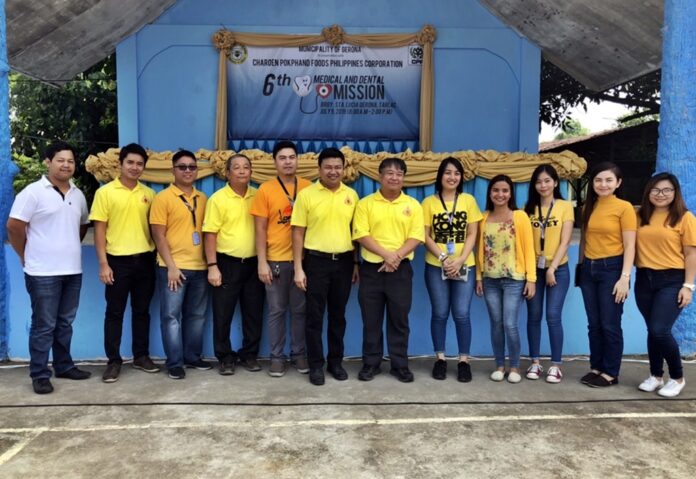 Engr. Eloy Castillo Eclar, Municipal Mayor of Gerona, the Philippines, presided over the opening ceremony of the Medical and Dental Mission for the third year.
The project was initiated by Charoen Pokphand Foods Corporation Philippines (CPF Philippines) in collaboration with local municipal of Gerona and concerned government agencies to provide health check and dental services to people in the community.
CPF Philippines supports medical supplies, medicines and medical services to those villagers living in the surrounding areas of its manufacturing plant.
The company also arranged luncheon for children and villagers of Barangay Sta. Lucia, Barangay New Salem, Barangay Tangcaran and Barangay Sembrano. Mr. Sompong Rojanaadisorn, Senior Vice President for agro-industrial business, CPF Philippines, led the company's management and volunteers to jointly service people in Gerona.