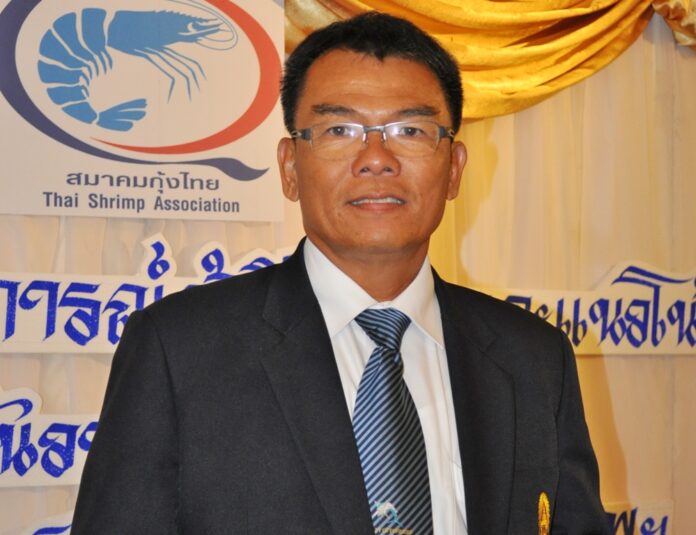 The Federation of Thai Shrimp Farmers pointed out that shrimp farming in Thailand is under tight supervision of Department of Fisheries in line with international standards through the biosecurity system which help prevent diseases, increase productivity, protect environment, and tractability to ensure safe foods for consumers around the world.
Mr. Bunjonk Nissapawanich, Adviser of The Federation of Thai Shrimp Farmers and the Aquaculture Eminent of National Fisheries Policy Committee, revealed that the case sharing shrimp farming documentary on social media by an international organization was found in 2012. The outdated information was recently reposed by Free High Quality Documentaries' website which persuaded that Thai shrimp farming destroyed mangrove forests and environment, employed illegal labor and violated human rights, used antibiotics without any controls are "incorrect" and "irresponsible". The documentary shows only one-side of information, without appropriate investigation causing social misunderstanding and impairment to the image of Thai shrimp export industry.
At present, shrimp farming in Thailand has been operated under the supervision of the Department of Fisheries, Ministry of Agriculture and Cooperatives. It has a clear policy to promote the Kingdom's shrimp farming relevant to international standards focusing responsibility and sustainability. The close collaboration between concerned agencies including farmers, private sector, association, shrimp farmers' club and the federation throughout Thailand has helped develop technologies and good practices that increase productivity, prevent diseases and supported all stakeholders in the supply chain. This also directly serves the needs of consumers around the world.
"Thai shrimp farmers from small to large-scaled shrimp operators have to comply with the department's laws and regulations as well as international standards which covers economic, social and environmental aspects in line with food safety production guidelines for all consumers. While labor in this industry sector will have equal treats under international human rights standards," stressed Mr. Bunjonk.