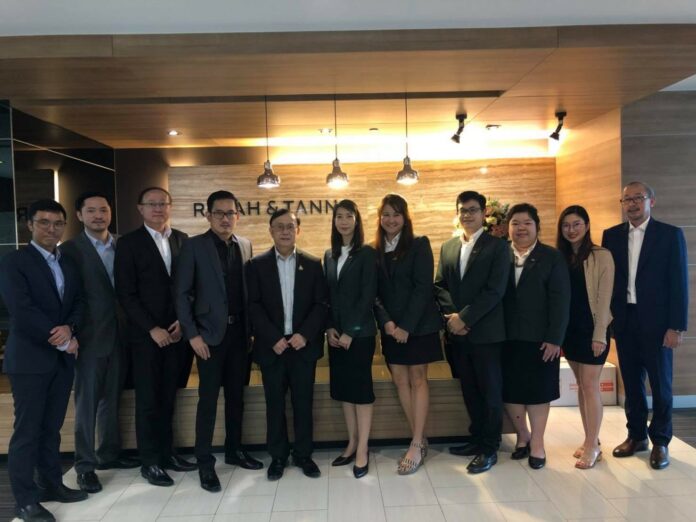 The Thai Arbitration Institute (TAI) of the Office of the Judiciary has been providing public and private sectors in Thailand excellent legal consultation as an intermediary in arbitral proceedings ever since 1990. In 2019, TAI has taken a further step by establishing
E – Arbitration – an electronic arbitration system that has worldwide accessibility. The establishment of this new online platform brings speed and high-quality assurance to various procedures in the arbitration system and is accessible on any electronic device.
Dispute parties and related persons have fast access in proposing Statement of Claim/Statement of Defense and related documents, evidences, and other paperwork to the institute. In addition, arbitrators can conveniently consider various disputes online. Therefore, traveling expenses and time used in the arbitration process are saved for both the disputing parties and the arbitrator because of E – Arbitration system that is open 24/7. Internal and external communication is convenient and fast. Not only are these features useful for domestic users, but these features are also valuable for parties and arbitrators who are abroad – allowing Thailand to grow into a hub for first-class, international arbitration and dispute resolution.
TAI's E – Arbitration is the most effective system available to run and support arbitration proceedings in Thailand at the moment, especially with its end-to-end function which has comprehensive management of arbitration from the beginning of the case up until awarding.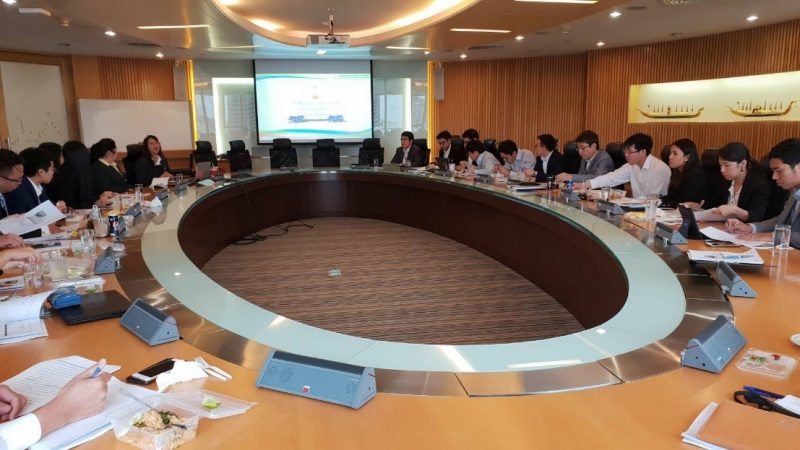 Moreover, the user's privacy is crucial and is of the utmost importance. Only those involved in the dispute can see the dispute information. The system is designed with regards to the security of the dispute's information and maintains consistency with TAI's principle of confidentiality.
Statistic reports are collected in an accurate, efficient, and up to date manner. Disputes can run through without any technological interruptions as the reports ensure that the system is always top-notch.
The Thai Arbitration Institute is ready to proceed in settling disputes with
E – Arbitration's fully integrated online arbitration system that is certified by international standards. Whether it be the parties' view, the arbitrator's view, the TAI officer's view, or the director's view, TAI's E – Arbitration acknowledges and gives the utmost importance to every individual and to every step of the process.
In this regard, the TAI's staffs recently introduce and demonstrate the E – Arbitration system to the Department of Civil Dispute Settlement and Arbitration (Office of the Attorney General) and various leading law firms such as Baker & McKenzie Ltd., Tilleke & Gibbins International Ltd., Watson Farley & Williams (Thailand), Hunton Andrews Kurth (Thailand) Ltd., DEJ-UDOM & ASSOCIATES, DLA Piper (Thailand) Ltd., Weerawong, Chinnavat & Partners Ltd., and International Legal Counsellors Thailand Ltd. in order to encourage the use of such system.