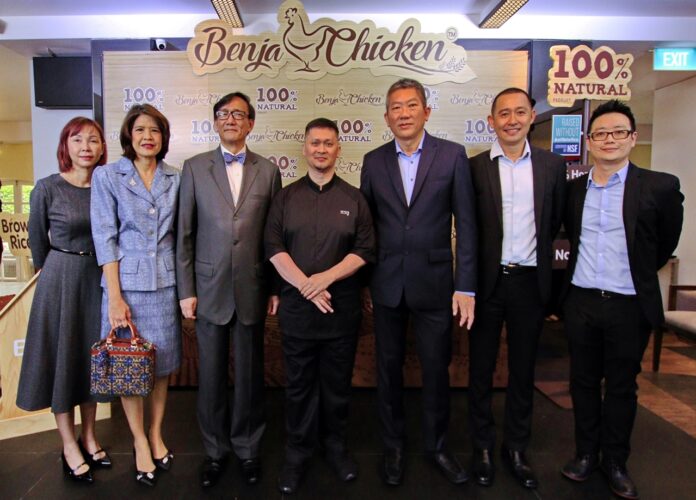 Mr. Manopchai Wongpakdee (3rd from left) Thai Ambassador to Singapore and his wife attended the gala dinner of Benja Chicken by U Farm at Alma by Juan Amador, 1 star-Michelin restaurant as the launching ceremony of Benja Chicken to Singaporean.
Special menus from Benja Chicken were initiated by Mr. Hai Kal Johari (Middle), Chef of Alma by Juan Amador, and were presented to guests at the event to taste this premium chicken.
Mr. Anat Julintron (3rd from right), Executive Vice President for International trading of CPF, presided over the event and introduced Benja Chicken to the participants at Alma by Juan Amador in Singapore.