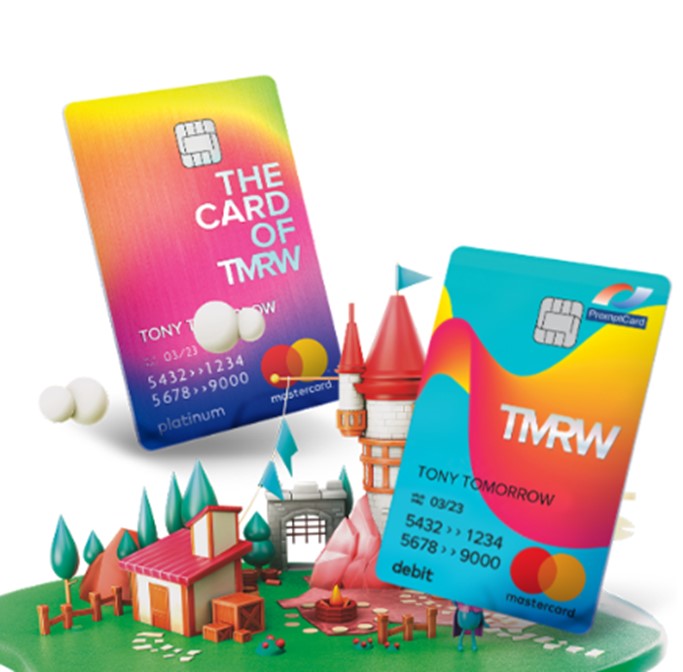 Are you looking for a cash back credit card that rewards you for spending? Then, look no further. Tomorrow (TMRW) credit card is a good option. The card is offered by UOB.
Packed with great deals and benefits, the TMRW credit card will allow you to live your life the way you want. Come and discover the benefits of eating out, making purchases at leading stores, paying the bills and even getting cash back from selected partners and earning great rewards with the TMRW credit card. In other words, The TMRW cash back credit card can be great for cardholders who don't do much travelling but still want to get the most of their cards.
The TMRW cash back credit card details:
Welcome bonus: An e-coupon with the maximum value of THB 1,200.
Cash back: 2% on dining and shopping at stores and on travel and 1% on everything else. And get up to 3% on 3 preferred spending categories when completing tasks. 15% cashback when you swipe your cards at the bank's partner merchant outlets.
Other benefit: the TMRW credit card allows cardholders to set their own personal credit card spending limit. It can be easily done via TMRW App.
The TMRW credit card is specially designed to come with bright and vivid colours that reflect a youthful, energetic and dynamic look and feel, making it welcoming for the digital age.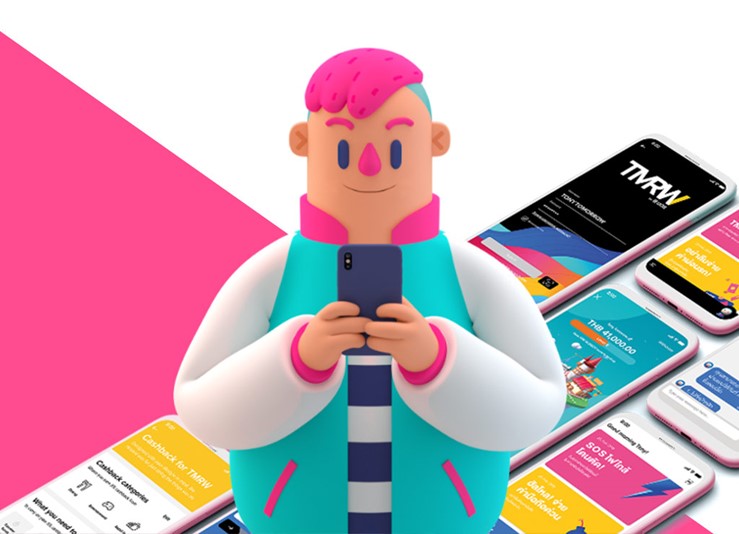 Using smartphones as digital wallet
We are living in a digital world where smartphones rule. These smart devices are transforming the way we make transactions in our day-to-day lives. From purchasing clothes online, transferring money to our friends in need, paying utility bills, digital wallets and mobile payments have made transactions a breeze.
Banking cards are among the most widely used digital payment methods. With a credit card issued by a bank, we can purchase goods and use services at ease, pay for things we have bought in installment plans and even get an emergency cash advance if needed. On top of that, credit cards usually offer rewards and benefits in addition to allowing us to enjoy financial freedom and providing convenience in which we do not have to carry cash everywhere we go.
Today, consumers are spoiled for choices when applying for a new credit card. Some cards offer reward points, which can be redeemed for special privileges. Others like cash back credit card can help them practise responsible spending while earning a little extra for their efforts when used properly.
Digital banking services at your fingertips
TMRW is one of the most prestigious banks that offers a range of digital banking services including cash back credit card service that allows consumers to make transactions through the TMRW app. It provides them the flexibility to make payments from anywhere and at any time and speed up transaction cycles. From opening a new online bank account, to applying for a digital debit and credit card and checking an account balance and from online money transfers to electronic bill payments and a live chat with your bank via the app, all digital services are under one roof to cater your banking needs in a convenient manner.
Today, TMRW has offered two forms of digital savings accounts – the TMRW Everyday Account that offers an interest rate of 0.1% per year and the TMRW Savings Account that offers an interest rate of 1.6% per year.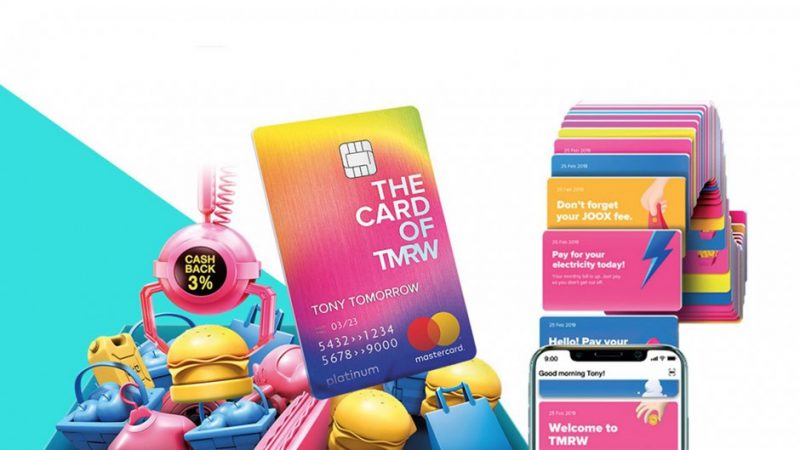 Why apply for the TMRW cash back credit card?
The TMRW is a top cash-back credit card thanks to its bonus and perks. You will earn 2% cash back on eating out and shopping at leading department stores and on travel; and 1% cash back on everything else except for petrol at gas station, insurance payment, currency exchange, mutual fund payment and fees payment. It's marketed as directing cashbacks to cardholders' savings accounts, essentially making it a true cash back card. The cash-back you earn from you accounts actually make you feel like you are earning a "true reward" every time you use the card. There is no need to collect reward points to be redeemed for cashback.
After all, getting up to 3% cash back is strong rate, making it significantly more rewarding than other cash back credit cards on the market.
There is a sign-up bonus as a welcome gift. The THB 1,200 welcome bonus, combined with the high rate of 15% cash back when swiping the card at the bank's 15 cash back partners, making it a stellar option for a cash back card.
However, there is a cash back limit of THB 500 per credit card per month.
The bank's 15 selected partners are; Au Bon Pain, Event Pop, Grab, KOI Thé, Krispy Kreme, Lazada, MRT, Rabbit Line Pay, SF Cinema, Shopee, Tops Supermarket, True Coffee, Dean & Deluca, Happy Fresh and TrueMoney Wallet.
The TMRW also offers a benefit that allows you to set spending limits with credit card on your own. To this end, you can keep your spending in check and improve your finances by setting a realistic self-imposed limit. Keeping in dairy of your purchases and saving up for unexpected expenses can help ensure your spending stay under control. If we don't set restrictions, chances are we won't have enough income to reach our financial goals.
How can you earn 3% cash back?
You will get rewarded with 3% cash back when paying the bills twice a month and transferring balances twice a month via the TMRW app. By abiding by the bank's conditions, you will be eligible to the right to choose three out of eight spending categories on your own based on your lifestyle. The eight categories are; dinging, departments store, travel, transportation, supermarkets/hyper supermarkets/ shops for fashion items, entertainment and convenience stores.
To ensure that you won't miss a reward, please regularly sign in the TMRW app. The system will signal to you to complete the task.
How can you get a TMRW credit card?
Applying for the TMRW credit card online via the app takes only few steps. Please follow the steps below for successful application.
Firstly, download the TMRW app. Secondly, you are required to open either a new TMRW Everyday Account or TMRW Savings Account in order to open an electronic wallet before credit card application.
Next, fill in the online application form with the basic details and submit. You are also required to submit a scanned copy of your ID for eligibility check and verification. You can visit the bank's branch to submit a copy of your ID to complete the account-opening process.
For more information visit https://www.tmrwbyuob.com/th/th/products/credit-card.html