2nd North East India Festival at Central World, Bangkok from 21-23 February 2020
The 2nd North East India Festival will be held at Central World, Bangkok from 21-23 February 2020. The festival will be aimed at promoting trade, tourism, cultural exchange and people-to-people contacts between the North Eastern region of India and Thailand as well as South East Asia region. North East India is considered as the gateway to South East Asia. India's Act East Policy focuses on strengthening linkages between this region and South East Asia through enhanced connectivity and economic engagements.
The festival will be inaugurated on 21 February 2020 at Hotel Centara Grand, Central World, Bangkok. Deputy Prime Minister, H.E. Dr. Somkid Jatusripitak is likely to inaugurate the festival. Dignitaries, both from India and Thailand including Ministers and senior Thai government officials as well as Chief Ministers, Trade & Industry and Tourism Ministers from North Eastern States of India are expected to attend the festival.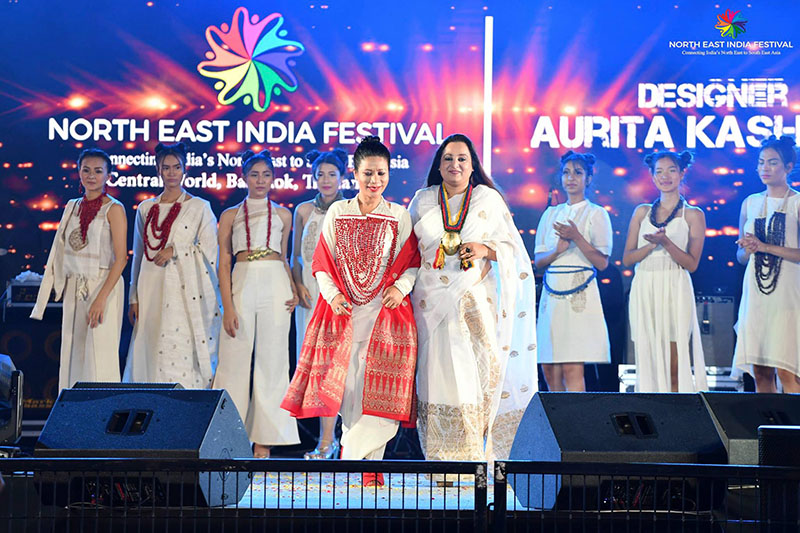 The focus of the festival will be on promotion of trade, investment, tourism, cultural, educational and people-to-people exchange. The festival would also include exhibition of wide range of products including agro and horticulture products, processed food, handicrafts, light manufacturing among others.
The programme of the festival includes: North East India Tourism Roadshow and B2B Meet (1000-1330 hrs); North East India Trade and Investment Roadshow (1400-1730 hrs) on 22 February 2020 and People-to-People Exchange (1400-1800 hrs) on 23 February 2020 at the same venue. The festival would provide a platform to the North Eastern States of India to showcase the popular tourist destinations of North East India, opportunities for business collaborations and collaborations at academic level with the Universities of Thailand.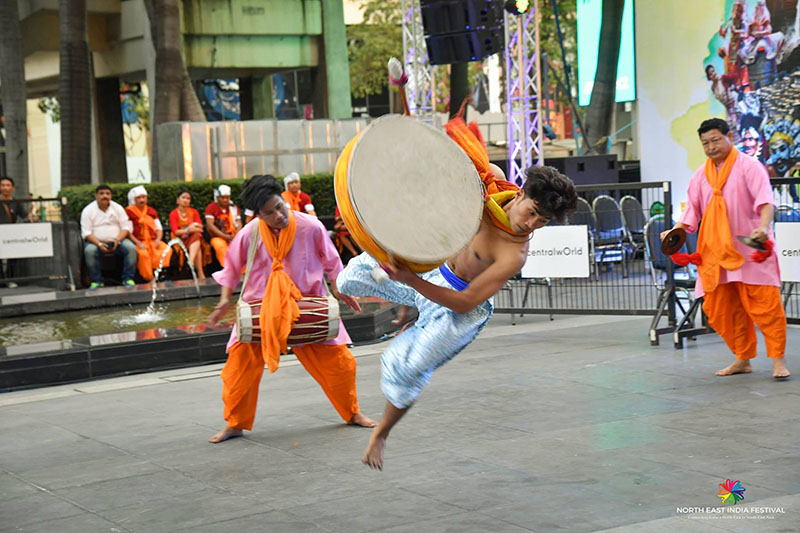 North East India has strong historical connect with Thailand. Under the People-to-People Exchange Programme, interaction will take place among scholars, historians, students of North East India with academicians, scholars of Thailand. The meet will provide an opportunity for conversations with scholars of Tai Ahom, Tai Phake, Tai Singphoh Communities of North East who have strong historic linkages with Thailand.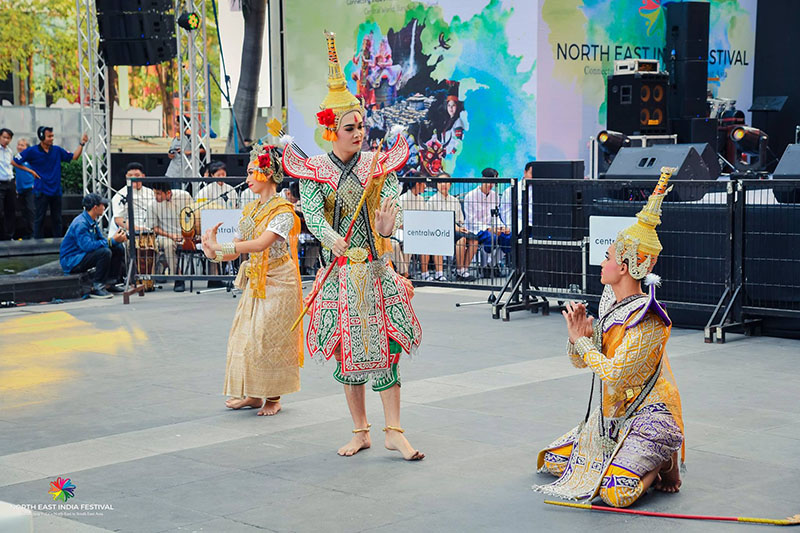 There will be presentation of a variety of music and dance forms from North Eastern states like Raasleela, Hojagiri dance, Naga Unity dance, Bihu dance, Wangala Dance, Yak dance from North East India and Khon and Mask dance as well as Rock Bands from Thailand on 22 & 23 February. The highlights of music and dance performances would be popular Indian singers and bands – Papon, Naga Band Trance Effect, David Angu and Tribes, Soulmate and popular Thai Rock bands- Slot Machine and Mousses. The exotic North Eastern cuisines which have lot of similarity with Thai food would also be major attractions. Spectacular Fashion shows by designers from North East India and exhibitions showcasing traditional art and crafts, textiles, etc. from various States and many more things would be displayed.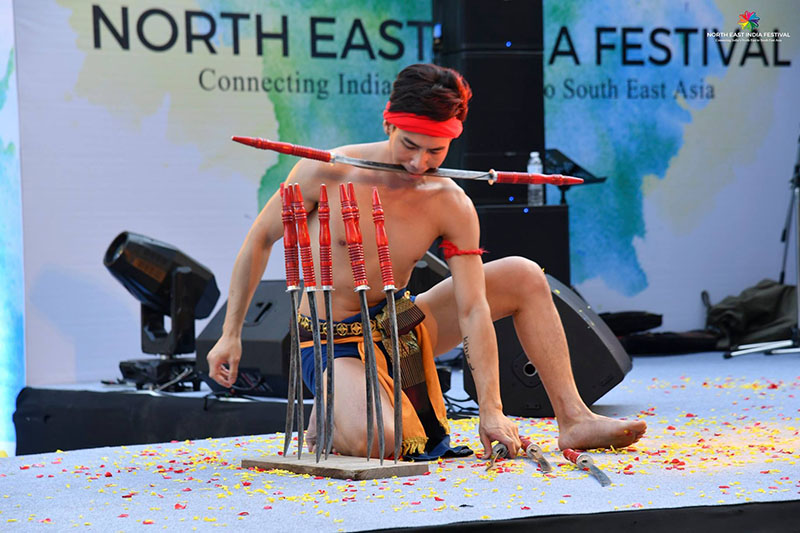 Mrs. Suchitra Durai, Ambassador of India to the Kingdom of Thailand said:
"The North East India festival is a vigorous demonstration of Government of India's Act East policy and would provide a platform for sustained cultural and commercial exchange between India and Thailand."
Mr. Shyamkanu Mahanta, Chief Organizer, North East India Festival said, "A team of around 500 people is traveling from North East to Thailand for 2nd North East India Festival. After successful first edition we are very enthusiastic for the festival which, for the first time, is trying to promote North East India's Trade, Tourism and Culture in Thailand in a methodical way."