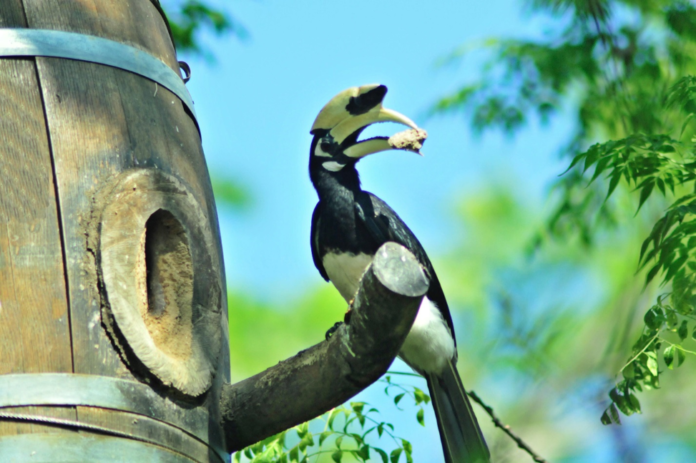 Siam Winery carries on with the success of nature conservation initiative "Development of Hornbill Nests from Recycled Wine Barrels". The success rate, considered from actual nesting of hornbills in various spots in the wild, prompts the firm to further pursue the project to preserve and nurture the forests throughout Thailand.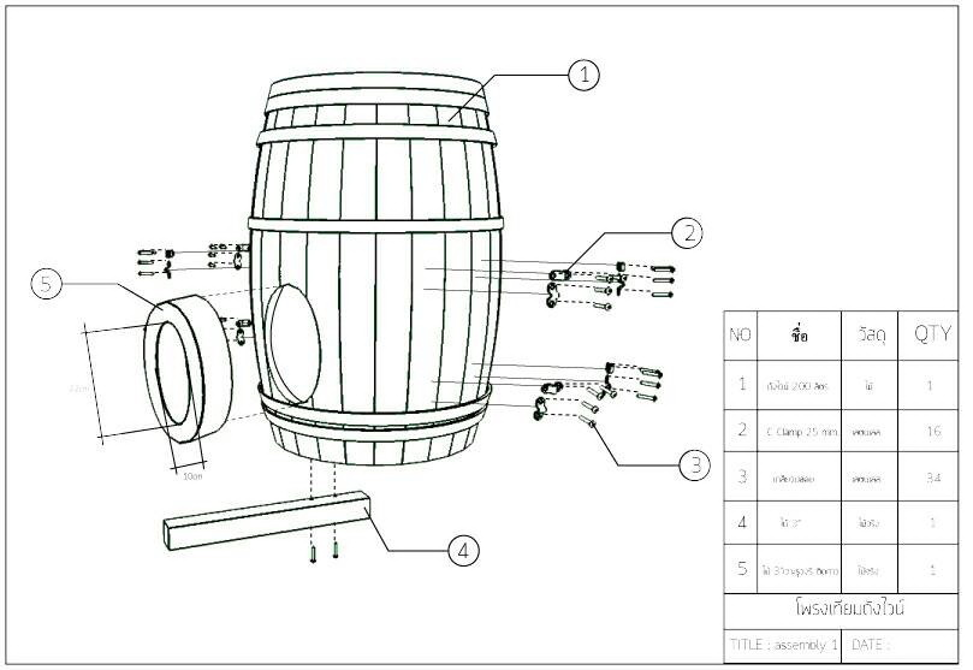 Since 2015, in collaboration with the Hornbill Ecology Study Project at Mahidol University's Science Faculty, Siam Winery has spearheaded an innovative environmental protection effort under an experimental project titled "Development of Hornbill Nests from Recycled Wine Barrels". The project, overseen by Emeritus Professor Dr Pilao Poolsawas, uses old wine barrels to create man-made nest for hornbills. The artificial hornbill nests were designed by Chakorn Pasuwan of the School of Interior Design, Silpakorn University to broaden the birds' nesting choices and opportunities, as large trees which are their natural habitats are now rare to find. Of late, the situation has been worrying amid the decline in the highly endangered hornbill population that was on the verge of extinction. The lack of natural habitat is the second factor, after poaching, that drives these majestic birds to extinction.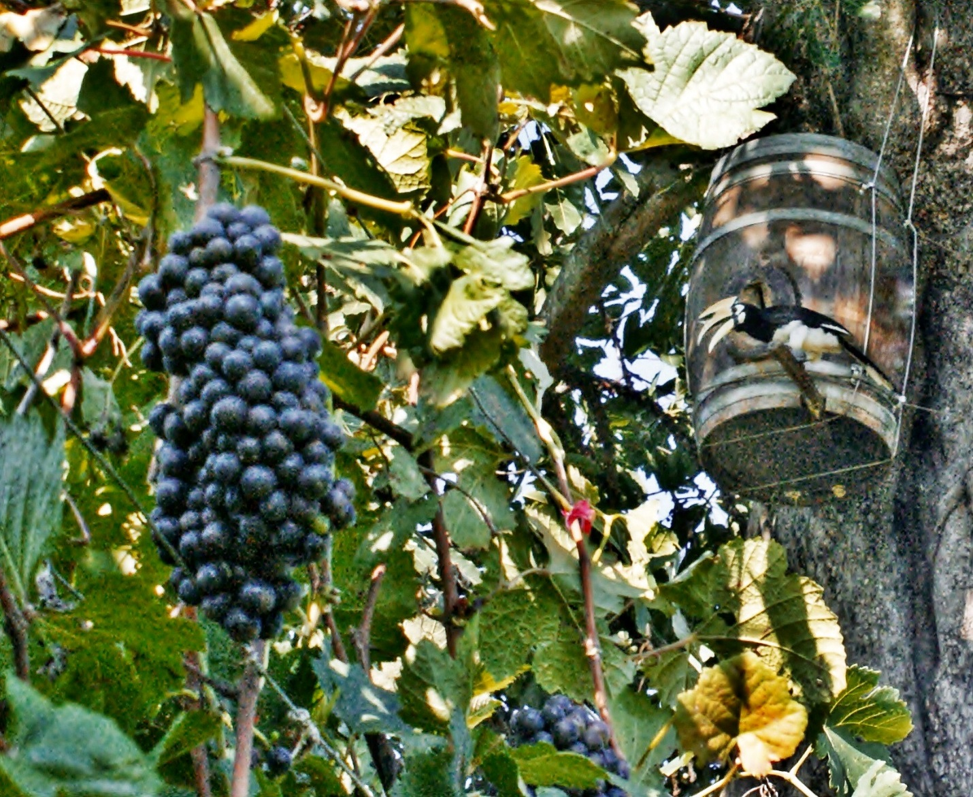 The Development of Artificial Hornbill Nests from Used Wine Barrels showcases the world's first success of replacing hornbills' natural habitat with artificial ones made from industrial waste. The innovation for the benefit of the forests and wildlife has proved to be highly successful in various areas, such as Monsoon Valley vineyard of Siam Winery in Hua Hin district, Prachuap Khiri Khan; Peat Swamp and Rainforest Research Station of the Hala-Bala Wildlife Reserve, Wang district, Narathiwat; Paramapithai forest of the Bang Lang National Park in Thanto district, Yala; Budo Su-ngaipadi National Park in Bajok district, Narathiwat; Haad Sai Yai Forest Project under the patronage of His Majesty the King in Hua Hin district, Prachuap Khiri Khan and Kui Buri National Park in Kui Buri district, Prachuap Khiri Khan.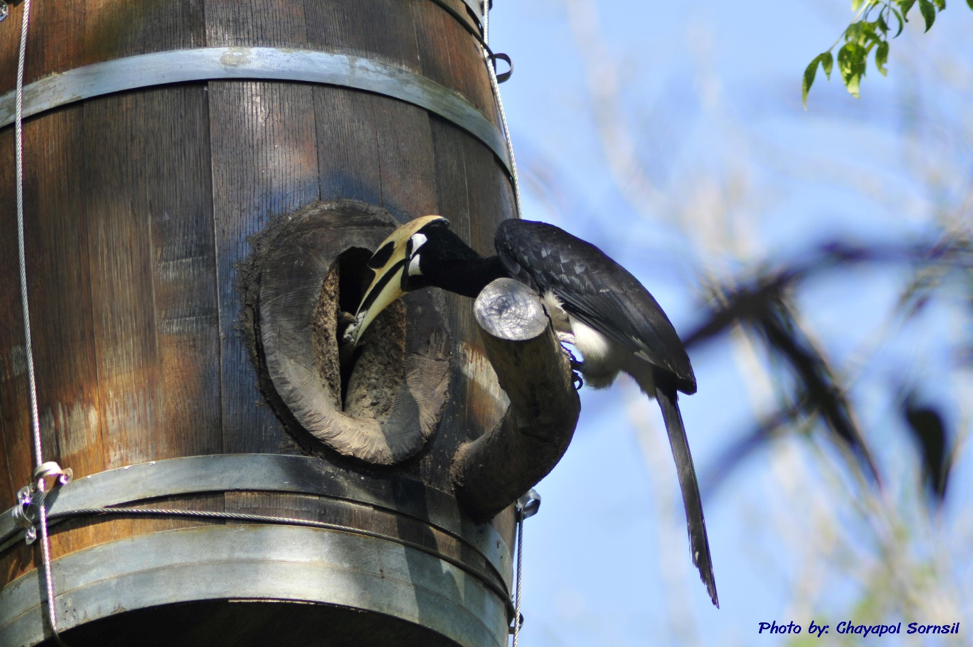 The success of the project fosters the regrowth of the endangered hornbill population while using recycled materials to balance with the forests. A survey by the Hornbill Research Foundation shows that hornbills are forest-growing birds. They do this by eating more than 100 varieties of wild fruits and each bird eats more than 100 seeds per day. The dispersal of seeds in the rainforests by hornbills is a crucial part to theprocess of natural reforestation. While it is true that only 5 percent of the dispersed seeds can grow into seedlings and eventually tall trees, but there's a greater opportunity of seeds to be eaten and dispersed by the birds.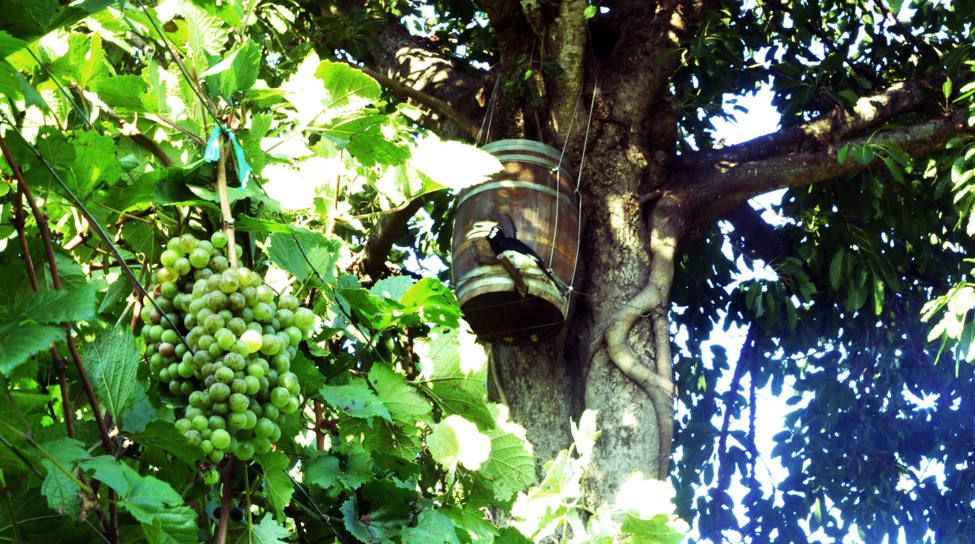 Consequently, more trees will grow. With the birds able to fly long distances, the chances are that more seeds will be dispersed in other remote forested areas, which automatically helps with propagation of plants and trees. With hornbills being the fertility indicator of forest land, the existence of, and an increase in, hornbill population is necessary.