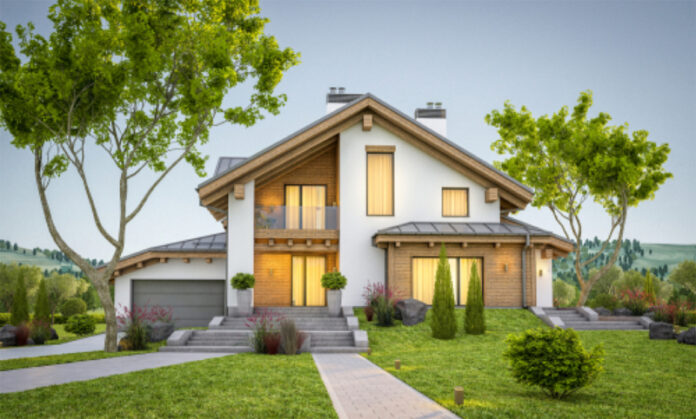 In choosing the right house for rent in Bangkok, you should enlist the knowledgeable talents of a real estate agent to find the home that meets all your requirements and provides all the rooms and space you and your family to make lives for yourselves in Bangkok. 
There are several options for renting a house in Bangkok. You can choose to rent a home in a gated community that provides security 24-hours a day. These gated communities also offer amenities, including community fitness centres, playgrounds, and swimming pools.
Or you can choose to rent a stand-alone house. These are generally walled homes and may be in the middle of the CBD area, whereas the gated communities are generally located on land outside the centre of the city.
Townhouses are Another Option in Bangkok
A townhouse is another option for those wanting to live closer to the centre of town. Many of these townhouses are located on small Sois off the main streets that consist of rows of the townhouses. They can have security gates at the entrance to the Soi as well.
Townhouses are generally vertical structures which may contain as many as four floors. They usually have a fenced-in area with a gate on the bottom level with room for two cars. They are an excellent option for people who don't have pets but like the option of having multiple rooms.
All of these options in houses for rent in Bangkok are usually owned by families or individuals who will be responsible for the maintenance and who you will pay your rent to directly. However, absentee property owners will most likely engage the services of a property management service that will tend to rent-collection and maintenance chores.
Location is a Consideration
The larger homes with expansive gardens are less likely to be located in the CBD area of Bangkok. These homes are usually located in the suburbs and may require the use of a car to commute into the city.
Land is expensive in the heart of Bangkok. Expect to pay a premium for homes located in the CBD area that are spacious with large grounds and gardens.
Make House-hunting Easier
Many real estate agents are representing home-owners who are looking for renters. Engaging the services of these real estate agents is one of the easier ways to locate the home that meets all of your requirements.
By meeting with these real estate agents, you can list all of your requirements. They will provide with some of the most suitable houses for rent in Bangkok as close to the city as possible. They can make the whole process of finding a suitable home for your family less of a hit and miss affair and more of a quick process by their experience and knowledge of the local market.
They can also point out the most desirable areas with schools, shopping malls and hospitals for your family to call home.