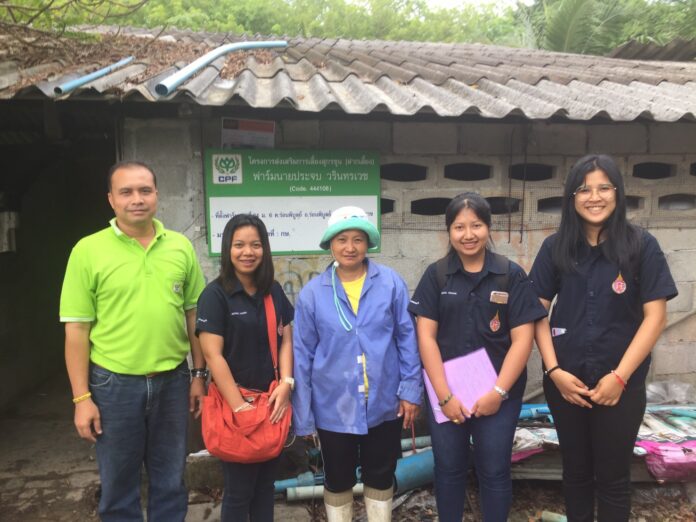 Charoen Pokphand Foods PLC (CPF) witnesses broad improvements in the contract farming scheme as the latest evaluation showed better income and quality of life for farmers and mitigation on environmental impacts.
The evaluation of the scheme's economic, social and environmental values was conducted recently under revised indicators. The results, with improvements in all dimensions, confirmed the scheme's significant role in sustainable development.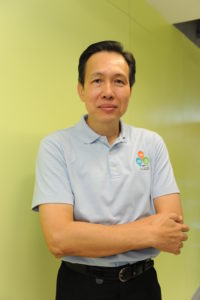 Mr. Wuthichai Sithipreedanant, CPF's Senior Vice President Corporate Social Responsibility and Sustainable Development said that the evaluation on the contract farming scheme's social and environmental impacts was carried out in 2018, against international benchmarks. Under the Impact Valuation method, the positive and negative value contribution of farming activities to society in monetary terms was determined. The valuation method was revised in late 2019when the number of contracted farmers increased to 230 from that of the previous year. In the latest evaluation, the true value was more than Bt390 million.
Regarding the scheme's economic contribution, farmers earned a total of Bt108 million, bringing down the number of farmers under poverty line from 40% to 0%. In the social dimension, 85% of farmers were able to finance children's education above the basic level and enjoyed 2.4 hours per day in extra free time. More time with family helped reduce drugs-related social problems.
On the environmental front, all CPF farms are environmental-friendly and the operations must win community approvals. The locations must be near natural water sources to avoid creating impacts on nearby communities. Biogas systems are installed to treat manure and wastewater, ably containing foul smell and methane. Treated wastewater, rich in nutrients, is released to nearby plantation farms, bolstering harmonious living between the pig farms and communities. The environmental valuation showed that despite electricity and fuel usage that generated greenhouse gases, biogas systems installed at nearly all pig farms helped compensate the emissions. Biogas effectively reduced GHG emissions by 168,000 tons of carbon dioxide equivalent per annum.
Under the multi-dimensional evaluation, the contract farming scheme contributed a net positive value. The results showed the true value accounting as high as Bt392,206,715per year.
"Promoting pig farming under this scheme helps farmers earn constant and sustainable income. The scheme also gives them an access to funding which is their career's first obstacle. CPF also plans a "debt-free, happy and savings-promotion" project to educate farmers on household accounting and financial management, to replicate a successful project for employees. This will help promote the quality of life and social benefits," Mr. Wuthichai concluded.
The evaluation was based on Natural Capital Protocol and Social Capital Protocol of the World Business Council for Sustainable Development (WBCSD). It covered CPF's income-guaranteed contract farming of the fattening pigs in the northern, northeastern, central, western, eastern and southern parts of Thailand.