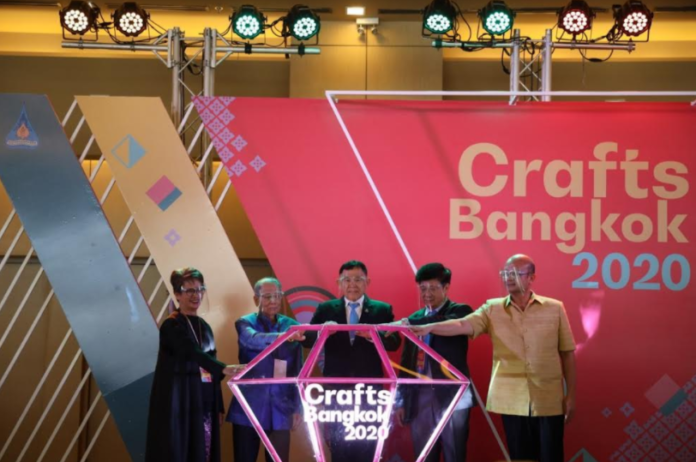 "Weerasak" invites anyone favoring crafts to support arts and crafts creators in "Craft Bangkok 2020" that will be held grandly comprising over 380 shops. This event aims to offer opportunities, generate revenues, inspire creativity, and seek for businesses from crafts. It is held on September 3-6, 2020 at Hall 98-99 at BITEC Bangna.
Mr. Weerasak Wangsuphakitkosol, Deputy Minister of Commerce stated that on last August, 2020, The SACICT met a great success from "A new way of the Handicraft Arts under the royal patronage" event with the sales sum over Baht 71 million. To stimulate the purchase power, help craft operators across the country, and distribute the income to local people, SACICT members and local communities, which would continue driving the local economy after COVID-19, The SACICT prepares to arrange "Crafts Bangkok 2020" that would be held for the third year.
This event aims to develop Thai craft regime, shift the product quality, skills in product creation and design, and develop the innovation and inspiration to make Thai crafts respond to the global changes, practical to our daily life and new lifestyle, and to boost Thai craft operators' competitiveness for domestic and international markets.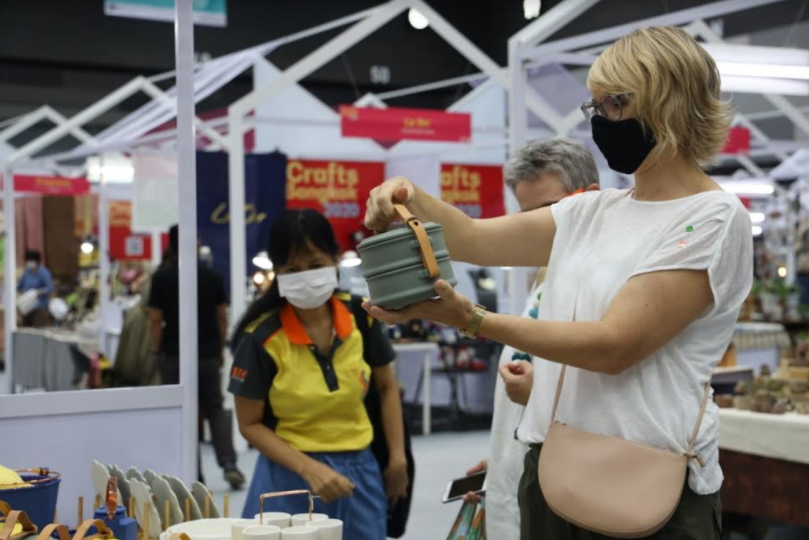 Crafts Bangkok 2020 is an event partially distributing the income to local people and local communities that have made the crafts so that they will have the good income and well-being while the local economic development will be secure, prosperous, and sustainable, Thai arts and crafts will be conserved and succeeded for Thais and the country.
It is expected that there will be more than 15,000 visitors and the expected sales sum is over Baht 40 million. This will be a stage of building the new-gen craft operators, provoking craft businesses, and making Thai people and Thai new generations recognize and jointly root Thai crafts and arts in the Thai society forever.
This big event will gather various Thai traditional and contemporary craft products in more than 380 booths, e.g. woven fabric, basketry, pottery, leatherwork, and others. Also, there is the exhibition to honor Her Majesty Queen Sirikit the Queen Mother, and the exhibition and show of craft products developed under various projects of the SACICT, e.g. Thai fabric for all generations, etc.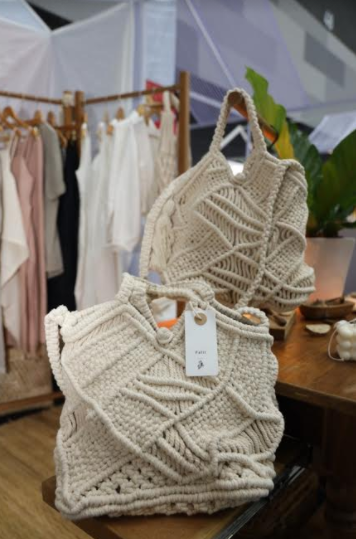 In addition, from setting all booths in the form of dice, every booth will be the corner that is so convenient for walking. It's so special for each customer with the total purchase amount of 1,500 Baht as he/she will be entitled to take part in any workshop selected satisfactorily. The visitors may enjoy the coupon drawing activity to get 100 Baht coupon or they may enjoy other entertainment from many popular artists.
At the opening ceremony, you will meet Taew Nataporn and Son Yuk, and enjoy a mini concert from several popular artists, e.g. Kan Napatr Injai-ua, Kam Vichayanee Piaklin, Earth Patravee Srisantisuk, etc. You may attain the discussion on viewpoints of new generations entitled "Crafts Eco Product" regarding products designed from natural materials presented by Khun Top Pipat Apirakthanakorn, designer of friendly-environmental products. There is also the play of Khon Ramakien, Maiyarap Performance presented by Art Association for Youth, Ministry of Culture.
To prevent the communicable diseases, The SACICT establishes certain strict preventive health measures for all visitors. Some public health officials are prepared to monitor and check the body temperature of all visitors while the social distancing measure will be implemented so that everyone can shop in this event pleasantly and safely like other events held by the SACICT.
You all are cordially invited to support our Thai arts and crafts creators at "Craft Bangkok 2020" to be held on September 3-6, 2020 at Hall 98-99 at BITEC Bangna.