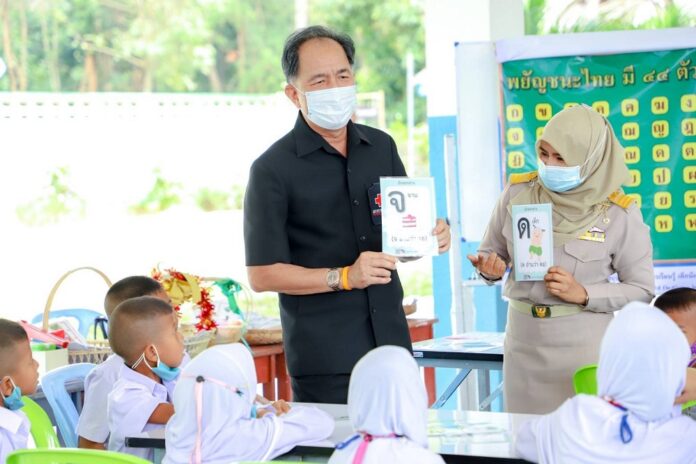 On January 18, 2021, Mr. Grisada Boonrach, Director of the Thai Red Cross
Chapters Administration Office, visited Narathiwat and Pattani provinces to follow
up the progress and challenges of the Learning Promotion and Development for
Students and Youths in Rural Areas Program. The office previously won approval
from the Thai Red Cross Council to start and carry out the program according to a
royal initiative of Her Royal Highness Princess Maha Chakri Sirindhorn,
Executive Vice-President of the Thai Red Cross Society.
Findings from the follow-up are as follows:
1. The selection of volunteer teachers from retired teachers and volunteers with
teaching degrees and volunteer spirit in the areas is efficient because
both volunteer teachers and students can meet near their homes.
Therefore, there is no waste of time and travel expenses.
2. To design the curriculum and the Thai language teaching methods according
to students' language problems, the Thai Red Cross Chapters Administration
Office suggests the classification of the target students into three
groups:
2.1 Ethnic students who communicate with their family members using their
local dialects almost 24 hours a day. Most of them live in remote rural areas without electricity and communication devices. They have no
opportunity to hear Thai words from television and radio. These
students use Thai language only when they go to school.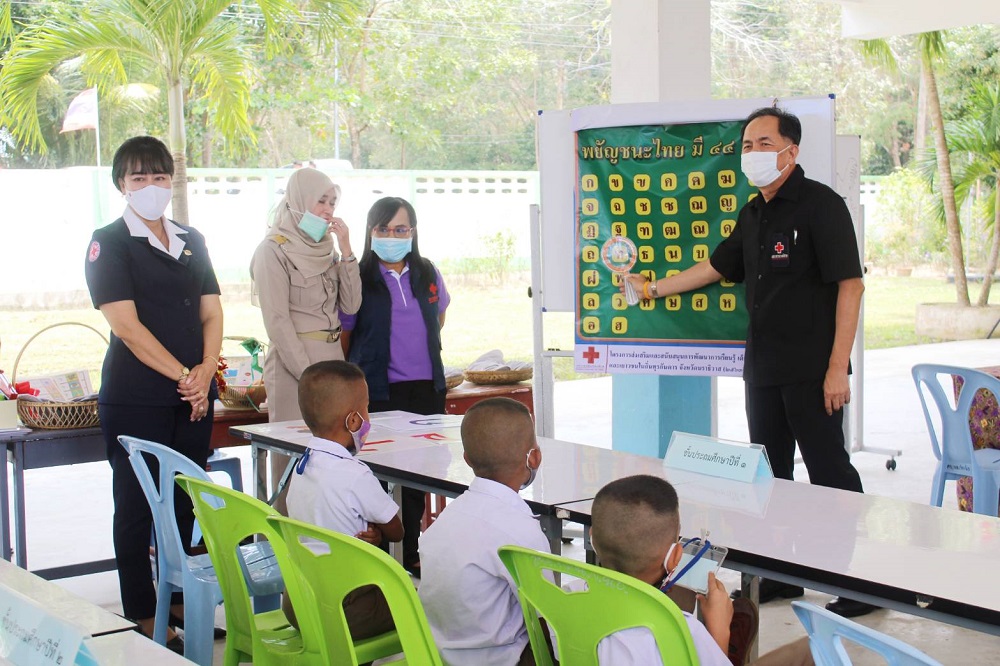 2.2 Students who are from different cultures and use local dialects which are
different from students in general. For example, students in the deep
South of Thailand communicate with their family members using the
Malay language when at home. Some of them are unable to go to school
on a regular basis because they need to help their parents to do
housework. However, these students still have opportunity to use the
Thai language and learn Thai words from Thai media as well as
nearby communities.
2.3 Students who are illiterate because they either are unable to study full-
time or have learning problems. In most cases, these
students are from poor families and need to work to support their parents
The director of the Thai Red Cross Chapters Administration Office said the
follow-up results will be applied as suggestions for provincial Red Cross chapters
in recruiting volunteer teachers and improving Thai language teaching
approaches and techniques in accordance with students' problems.
In addition, provincial Red Cross chapters will be asked to give first priority to recruiting volunteer teachers from local people in the selected areas,
such as retired teachers and those with teaching degrees and free time to volunteer.
According to Mr. Grisada, the provincial Red Cross chapters will be instructed to
consult school headteachers and executives where the target students are studying
as well as education district offices, non-formal education offices, provincial
education offices, provincial private education offices, local universities, border
patrol police units, and others. Among partners are Kasetsart University, Bang
Khen Campus, the Equitable Education Fund, and the Society of HRH Princess
Maha Chakri Sirindhorn Awards Recipient Teachers.