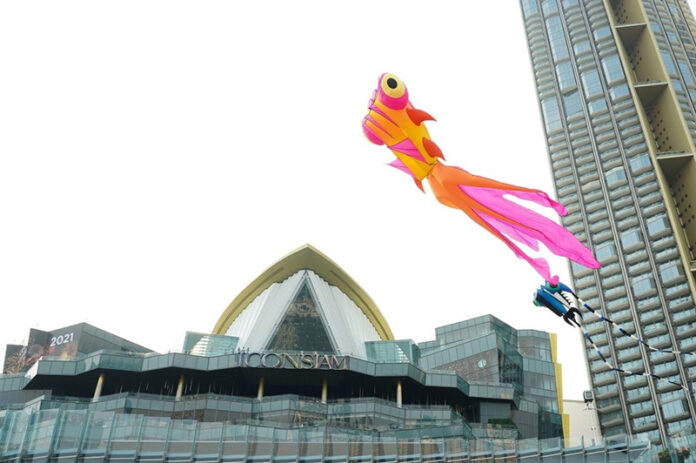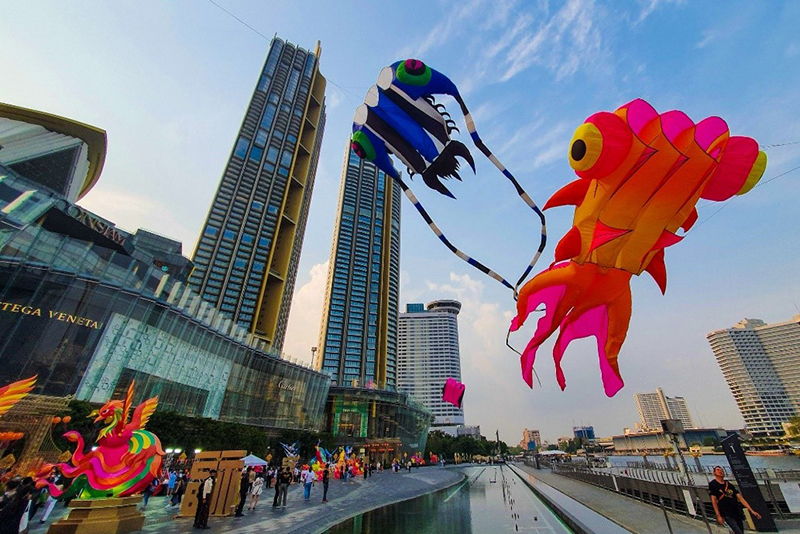 ICONSIAM cordially invites everyone to enjoy ICONSIAM SUMMER KITE PLAYGROUND at the River Park that has been turned into the kite-flying field and the performing space for international kite flyers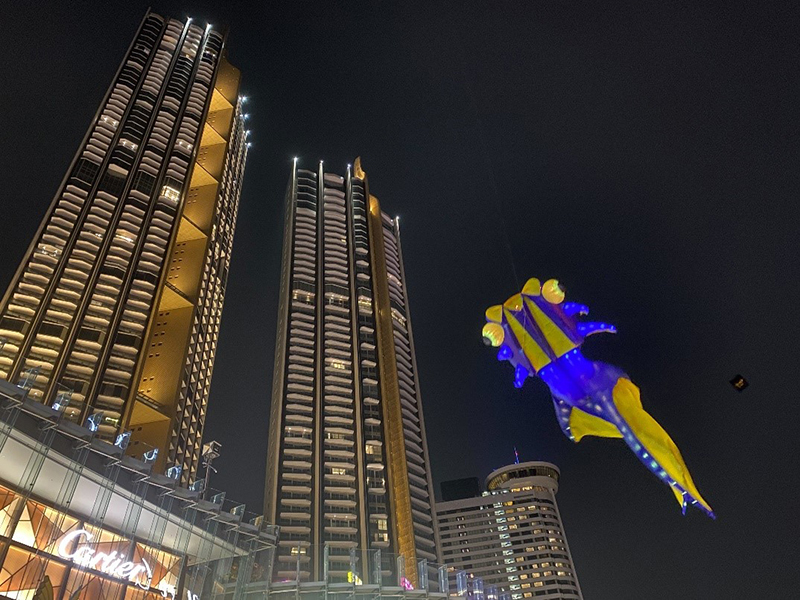 Kite flying, once a popular Thai traditional sport in the summer, will add colors to Bangkok sky once again. Kite is the flying plaything made of frame tethered with strings or robes and attached with tails to make it float in the sky with wind generating of airflow over the lifting surfaces. Kites come with different shapes, colors and designs and when floating in the sky illustrates wonderful spectacle. Kite flying is not only a sport and a recreational exercise but also a great family bonding activity for all family members.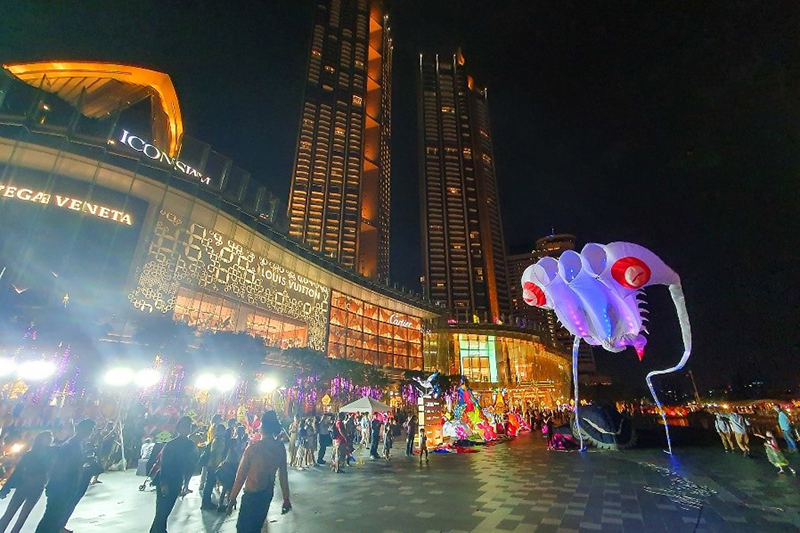 ICONSIAM, the world's landmark on the bank of Chao Phraya River that has strong determination to uphold highly valued stories that depict the pride in all aspects of Thai characteristics, organizes ICONSIAM SUMMER KITE PLAYGROUND from today until April 18, 2021 on Fridays through Sundays from 4pm to 8pm. The River Park is open for all family members to enjoy the activities together and a variety of majestic kites in different shapes and sizes are also on sale. Festival-goers can see the amazing performance of THAITAN team, the professional kite flyers who won the top ranks in international kite flying competitions such as the 5th Korea Uiseong Sports-kite World Championship Dual-line Team 1st place.
The team leader Pairot Kwansong, an Ang Thong native, is an expert in Dual Line Stunt Kite and is a leading kite-making master of Thailand who has been in this field for over 40 years. Teera Petkaew from Songkhla province is a team member whose areas of expertise are both Quad Line Stunt Kite and Dual Line Stunt Kite. He had performed his kite flying skills at many international festivals and is now happy to share his mastery of kite flying skills to young members. Noppadon Kongsuwan from Yala province is another member whose professional field is Dual Line Stunt Kite while Chalermphon Suksawat from Surat Thani province is an expert in Stunt Kite and today devotes himself to groom young generation to reach professional level. The last member Krittayod Yoiyat who had been trained under the guidance of Teera and Chalermphon is both a professional kite flyer and a motocross rider. The members of THAITAN team will alternately demonstrate how to steering a kite and provide tips for better kite control to the public who are fascinated with this traditional sport.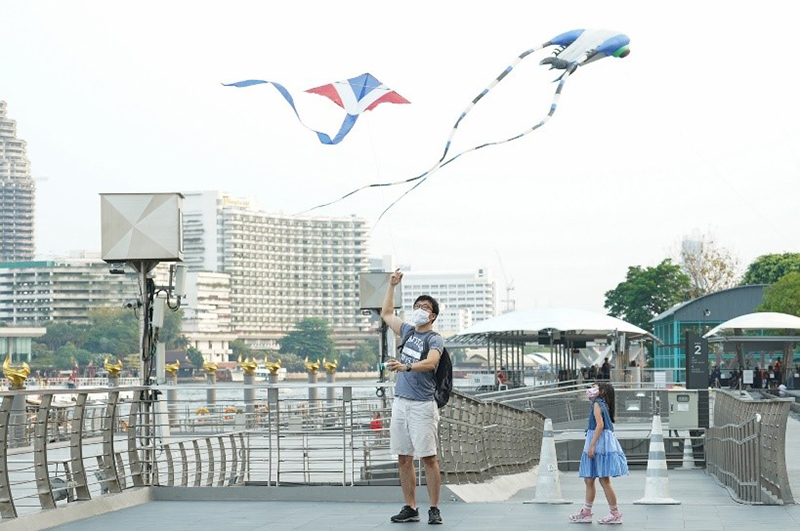 In addition to flying kites, there is a kite exhibition backdropped by the majestic curve of Chao Phraya River. Among the kites on display are Inflatable Kite, a type of fancy kite inflated with air and shaped in different designs such whale, Mantas Ray, seahorse, unicorn and many more, Stack Kite performed by Pairot Kwansong who is able to stack the strings of over 150 kites, Sport Kite in the category of Quad Line Stunt Kite that requires intensive training and high mastery to handle the full direction of flying kite, and Sport Kite in the category of Dual Line Stunt Kite that also requires great expertise in control as the speed is faster than Quad Line Stunt Kite and can perform aerobatics.
A variety of kites are also on sale such as octopus kite made from high-quality ripstop nylon imported from New Zealand, paper kite, snake kite, fish kite, butterfly kite, diamond-shaped e-loom kite, fabric kite, chong kite, airplane kite, bird kite, stingray kite, eagle kite, rotating kite, Thai traditional kite and other flying playthings. All family members can expect to enjoy playing together and the experts will assist giving tips on how to fly at the playground set against the beautiful scenery of Chao Phraya River.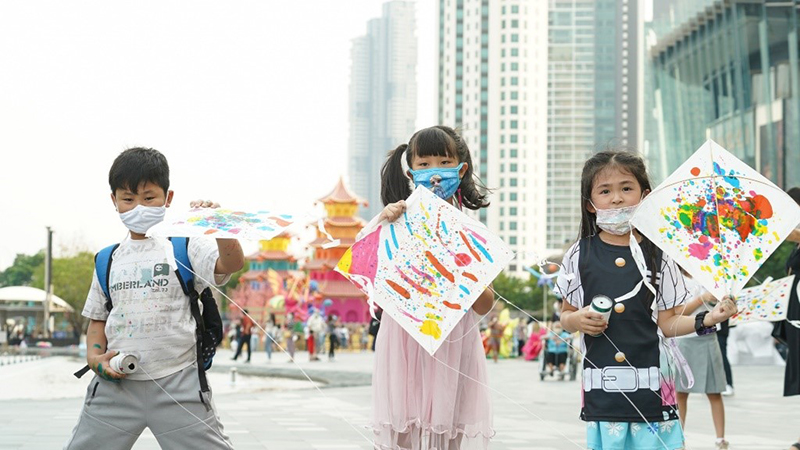 Special! Customers who spend THB300 at ICONSIAM will get a chance to participate in a workshop on how to design their own kites. ICONSIAM cordially invites all families to spend leisure time together at this evening activity that does not only evoke relaxing exercise but also help preserve this Thai traditional playing. The activity is held on Fridays through Sundays during 4pm to 8pm from today to April 18, 2021 at River Park of ICONSIAM on Charoen Nakhon Road. ICONSIAM can be easily accessed via the new Gold Line of BTS. For further information, call 1338 or www.iconsiam.com.