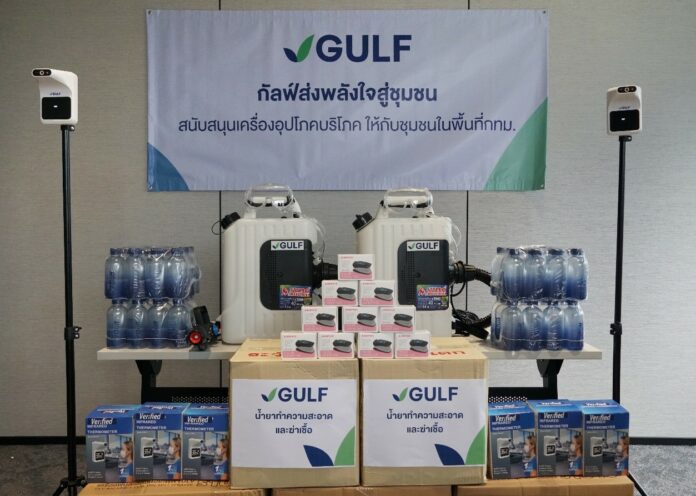 Gulf Energy Development Plc. (GULF) has donated food and other essentials such as rice, vegetable oil, drinking water, UHT milk, baby diapers. incontinence pads, absorbent sheets and medicine cabinet essentials to people in 50 districts in Bangkok, covering more than 1,800 households affected by COVID-19. GULF has also provided the communities with disinfectant fogging machines, sanitizing chemicals, temperature scanners with stands and fingertip pulse oximeters for the fight to prevent the spread of COVID-19. The total value of the donation is 1,300,000 baht.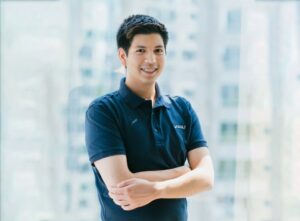 Mr. Sitamon Ratanavadi, on behalf of Mr. Sarath Ratanavadi, Chief Executive Officer, Gulf Energy Development plc, said: "GULF is deeply concerned about people in many communities that might face difficulties from the economic impact of this unprecedented pandemic. We hope that these essential supplies will alleviate hardship, especially for those families with people with disabilities, bedridden individuals, the elderly, and young children. Later, community leaders or assigned coordinators can properly distribute the items to people in their community. This also reduces crowding in small areas. Gulf Group is committed to continuing to help and support Thailand in mitigating the impact of COVID-19."
In the past few months, GULF has supported various sectors in the fight against this pandemic, including donating 10 million baht to the Faculty of Medicine Ramathibodi Hospital, to fund the procurement of medical equipment and expenses to cover the 'hospitel', which accommodates COVID-19 patients.