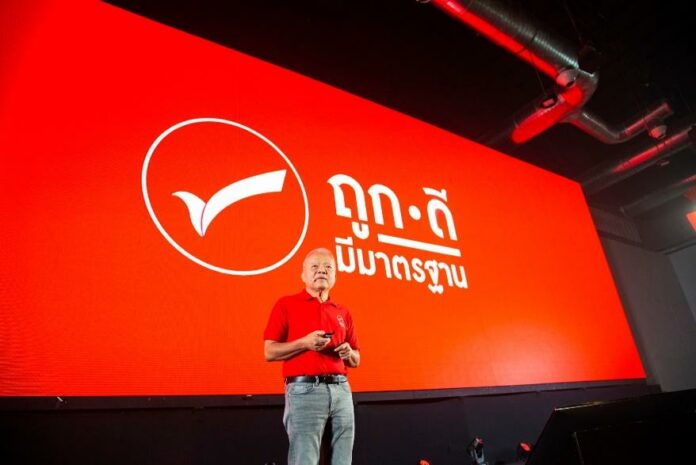 Mr. Sathien Setthasit, Chairman of TD Tawandang, proprietor of TOOKDEE retail store, reveals that TOOKDEE brand aims to set new standard for convenience stores in local communities that are vital base of grassroots economy in Thailand. With elevated standard, knowledgeable operation and technology-based management, TOOKDEE is set to become the "community store by the community, for the community" that offers modern and friendly service to enhance living condition of the people in the communities. 
TOOKDEE's business model allows for all benefit. Everyone can become part of the changing process to modernize local-style convenience stores and shake up the Thai retail industry, and ultimately create more business opportunity to local community businesses all over Thailand. 
Owners of local convenience stores and local business partners earn more income from sales. Local entrepreneurs have more distribution channels through TOOKDEE shops, while the consumers in the communities have access to good quality products at affordable prices. Most importantly, TOOKDEE shops created a lot of job opportunities and employment through its branch and warehouse expansion, encouraging purchase and creating economic flow from urban areas to rural communities that better and improve the lives of the local communities. TOOKDEE is another driving force for Thai economy to thrive and recover from the stalling economy caused by the COVID-19 pandemic that devastated the Thai economy, employment rate and citizens' income. TOOKDEE is expected to elevate local trade and commerce and revitalize the country's grassroots economy.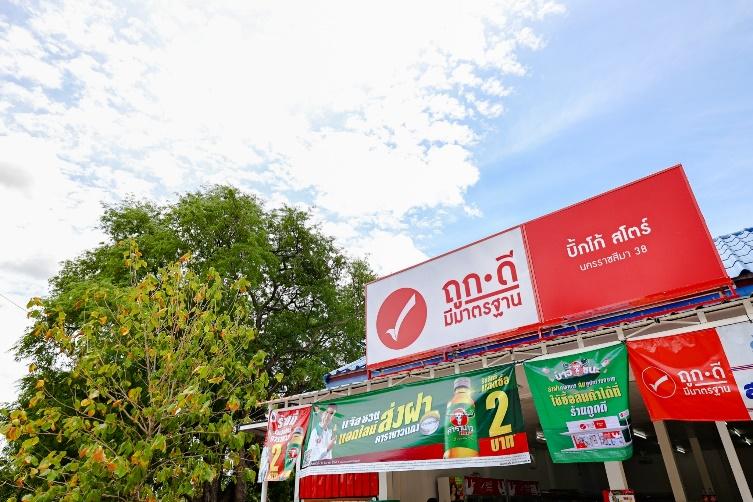 Mr. Sathien states that the firm has developed the concept of TOOKDEE since 2019 with collaboration from convenience store entrepreneurs that contributed variety of products, equipment, know-how and technology to enhance the operation and beautify storefront. The company also works closely with various business partners to launch marketing activations and promotion advertisement at TOOKDEE stores to boost sales, strengthen local business, and create competitive edges to compete with big convenience store brands.  
TOOKDEE was first launched two years ago during the pilot period in Nakhon Pathom, Khon Kaen and Udon Thani, then on to the northern and central regions of Thailand. Immediately after the launch, the feedback was satisfactory. Income of local convenience stores went from 3,000-5,000 THB daily to more than 10,000 THB, allowing store owners to break through economic dead ends and build better lives for themselves. TOOKDEE is growing against the tide of economic trend that has been devasted by the COVID-19 pandemic thanks to the business model that caters specifically to the local demographic that allows TOOKDEE to thrive sustainably alongside business partners and store owners.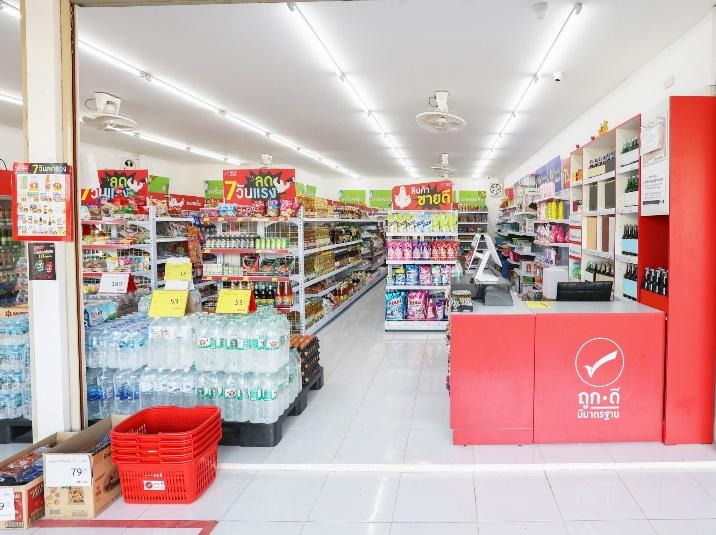 TOOKDEE's strengths include local ownership that best caters to the specific needs of the local demographic. TOOKDEE also carries local highlight products and indigenous goods of each locale to offer product diversity, boost sales and distinguish itself from other brands. 
Currently there are more than 1,000 TOOKDEE shops nationwide, with plans to expand to 8,000 shops in 2021 and 30,000 shops in 2022. Expansion will ensure accessibility even at the most remote villages, especially those that already have convenience or retail stores in place. 
To accommodate rapid expansion, TOOKDEE has established a provincial center to assist store owners in their new business venture, instill confidence and show readiness to accommodate local convenience store business in Thailand. The center allows potential store owners to immerse in TOOKDEE experience as buyer and seller, try out the equipment, browse through product selections, observe the interior design theme and test the POS system that will modernize and add efficiency to the operation. The center has dedicated TOOKDEE staff to assist and answer all questions to help store owner confidently land their first step in the TOOKDEE venture.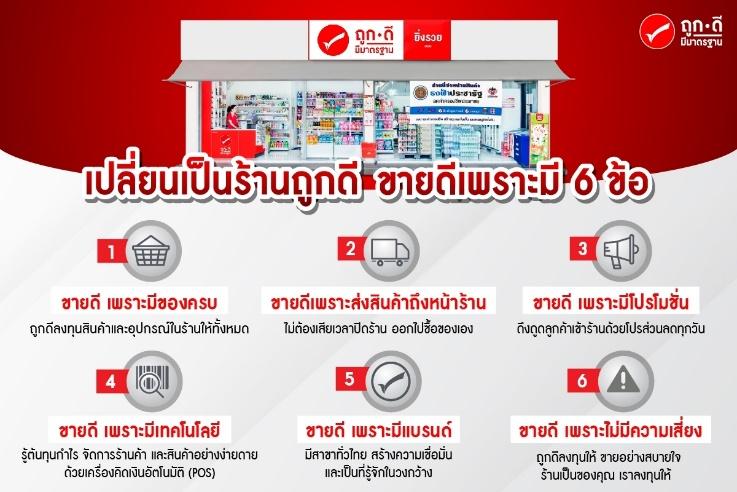 TD Tawandang is offering business opportunity to store owners and interested partners all over Thailand to join TOOKDEE, the local community convenience store network, to modernize and raise the standard of the Thai retail industry to international level and better the lives of Thai communities.