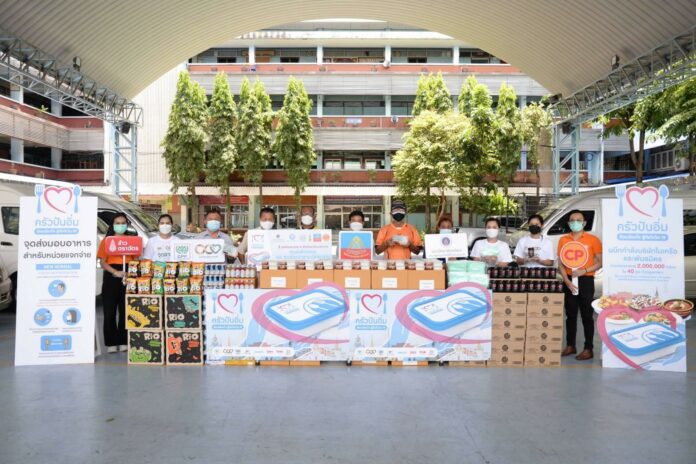 Agriculture Ministry, the Seni Pramoj Foundation, Siriraj Hospital, Royal Thai Navy, together with CP Group – CP Foods launched Krua Pan Im" project to supply high quality foods, including two million meal boxes, to 40 vulnerable communities across Bangkok.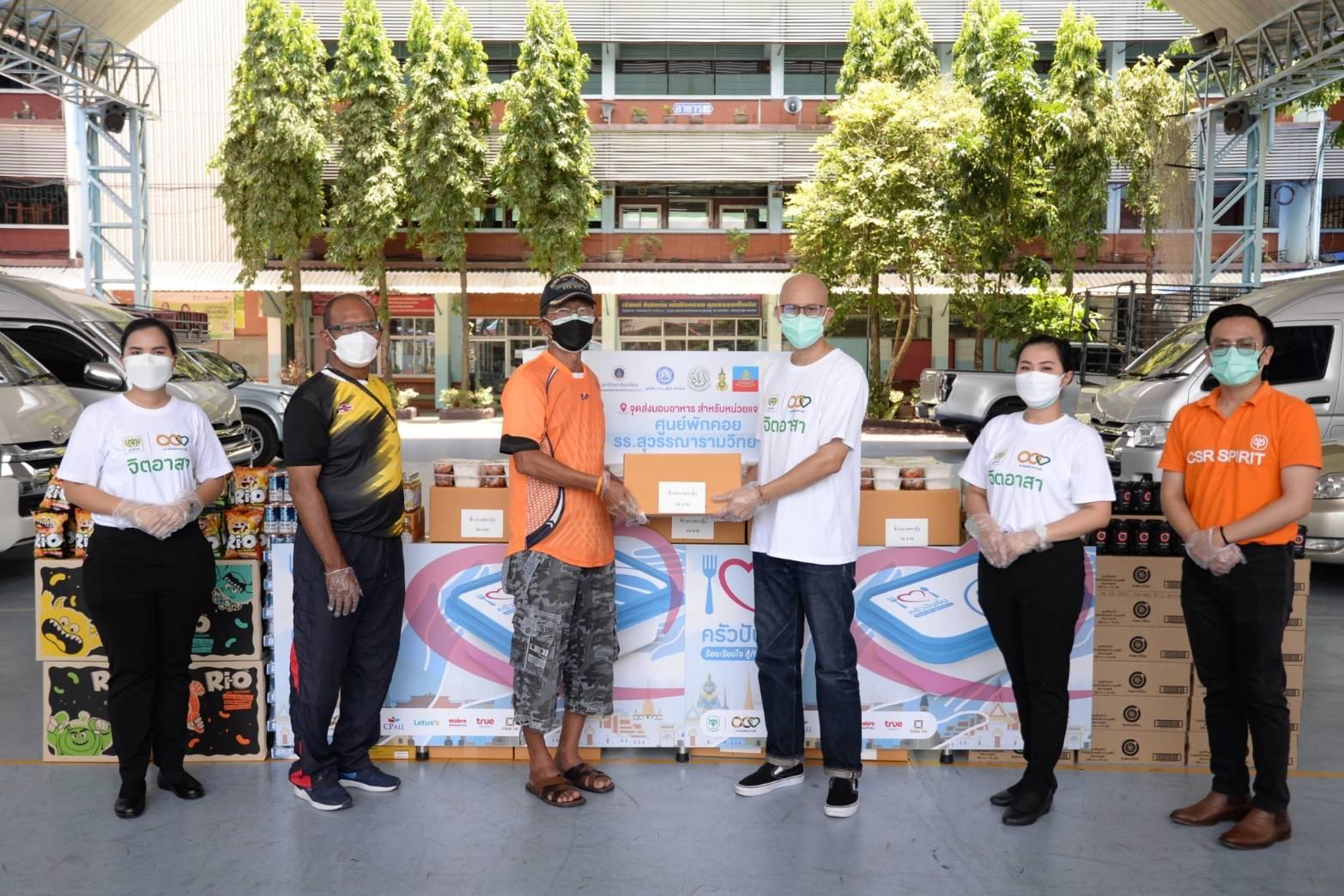 "Krua Pan Im" project, a COVID-19 relief project initiated by CP Group and over 100 public-private partners, aims at distributing foods, beverages and other essential supplies to healthcare workers, patients in field hospitals and Community Isolation Centers as well as people in need, starting at Bangkok Noi District.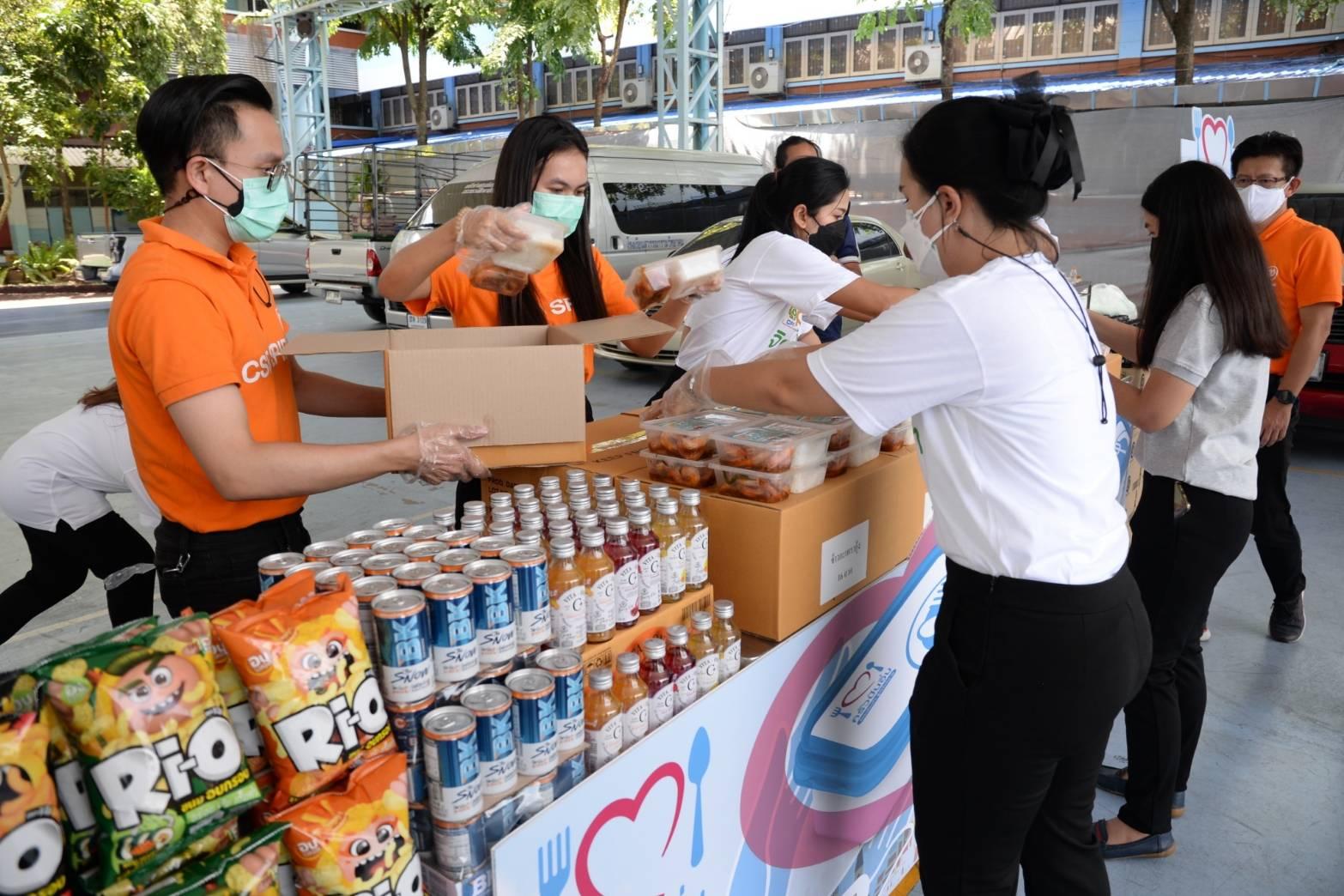 Mr. Jongjad Chanthob, director of Suwannaram Wittayakom School in Bangkok Noi, thanks the public-private volunteers for a kind gesture, after they stepped in to support the local isolation center, especially CP Group and CP Foods that constantly helping Bangkok Noi communities since the first wave of the COVID-19 outbreak.  
"With meals from CP Foods and others, we don't need to worry about feeding patients and vulnerable group. We can now focus on treatment and COVID-19 prevention within the community," he said.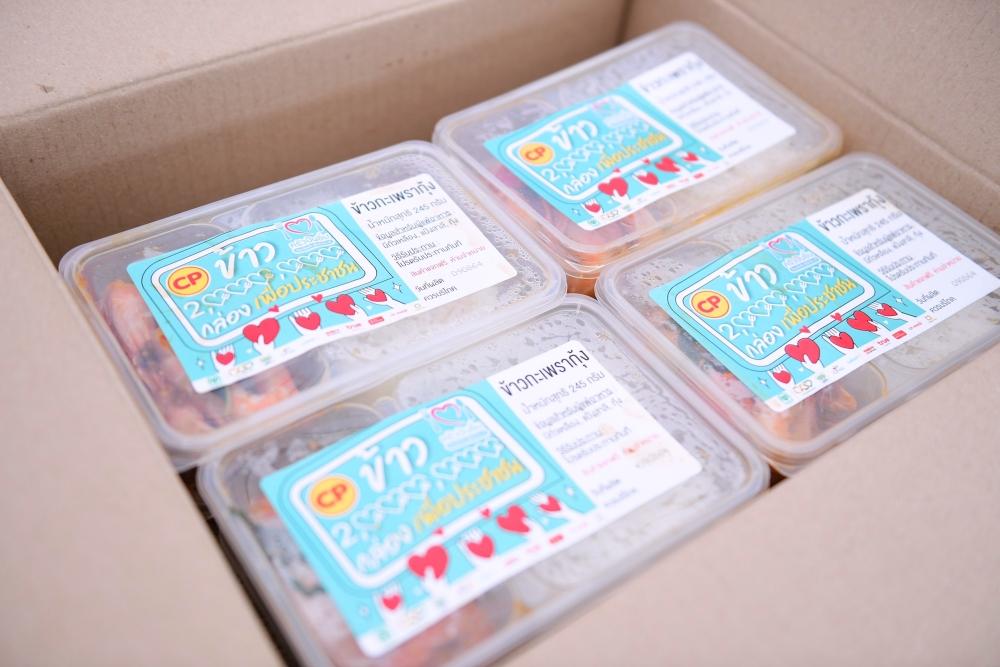 Mr. Thongsuk Wisaisaeng, one of the community's leaders, said that Krua Pan Im" project is a tremendous help to 2,000 people who live and work nearby of Suwannaram temple, as well as home quarantined patients and the unemployed group.  He says: "With safe and delicious supplies from CP Foods and partners, we can be rest assured that our people will receive sufficient foods throughout this crisis."  
CP Foods and partners also donates foods and medical supplies for patients and healthcare workers at the 450-bedded Saeng Haeng Jai field hospital on Bang Na-Trat KM 5, which was funded by over 30 organizations, including CP Group, and nearby communities.  
In addition to "Krua Pan Im" project, CP Foods has continued to provide safe and high-quality food products to healthcare workers as a part of an ongoing covid-19 relief project so-called, CP Foods' "Food from the Heart Against COVID-19 project. Recently, the company provided food and drinking water to Field Hospitals and vaccination site in Nakhon Ratchasima and Naresuan University' field hospital in Phitsanulok.