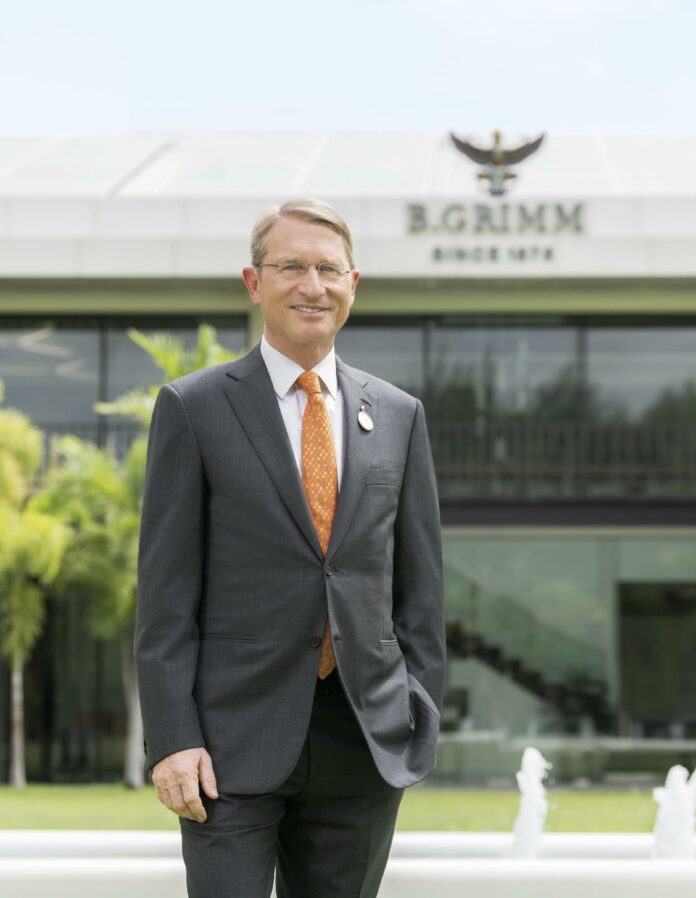 B.Grimm Power PCL (BGRIM), Thailand's leading industrial power producer, increased its normalised net profit attributable to the parent company by 6% in the first nine months of this year to 2,228 million baht.
The higher earnings in January-September resulted from a 21% rise in its power sale volumes to industrial clients, a 16.9% reduction in the sales and administrative expenses, and the expanded production capacity, said Dr Harald Link, Chairman and President of BGRIM. It is noteworthy that actual power sale volumes in the period exceeded the 10-15% growth projections set earlier.
For the third quarter, BGRIM's 2021, BGRIM's revenues from sales and services edged up by 4.7% over the same period last year to 11,714 million baht. This was driven by a 17.1% growth in the electricity sales to industrial customers in the country to peak at 844 gigawatt-hours.
The rise in power deliveries came upon strong demand from key industrial customers and new buyers who have committed to purchase 33.5 MW from BGRIM. The company has targeted not less than 40 MW in power supplies to new clientele this year and more than 50 MW in 2022. 
However, third-quarter normalised net profit attributable to the parent firm dropped 23.4% from the same period last year to 571 million baht. This was due primarily to the 14% increase in natural gas prices to 268 baht per million British Thermal Unit (BTU) and the planned maintenance shutdowns of its three industrial power plants (SPP).
Dr Link noted that the majority of BGRIM's revenues, at 75%, would not be affected by rising natural gas prices, a development that has been anticipated. But BGRIM has devised strategies to cope with the matter by means of acquiring more projects to realise profits immediately next year. Various cost control plans will be executed to save at least 100 million baht in expenses in 2022.
Meanwhile, the five replacement co-generation plants are scheduled to come on stream in the second half of 2022 with greater fuel efficiency that can reduce the consumption of natural gas per unit of generation by 15%. BGRIM also has the flexibility in managing future gas costs when its plan to import liquefied natural gas (LNG) is realised.
Dr Link said BGRIM is expanding its footprint in renewable energy to meet its vision of Empowering the World Compassionately to create values for the society and grow alongside Thailand and the region. BGRIM is striving to achieve net zero carbon emissions by 2050 through the expansion of its renewal energy portfolio to include the recently-announced ventures of that nature in Malaysia and Poland.
Throughout this year, BGRIM obtained various national awards which reinforce its mission. Lately, it received a score of 94% for the Survey and Monitoring Project on Corporate Governance of Listed Companies in Thailand (CGR) conducted by the Thai Institute of Directors Association (IOD) with an excellent (5-star) rating for the second year in a row. The rating mirrors the company's commitment to conduct its business with environmental and social responsibility as well as adherence to good corporate governance.
BGRIM aims to secure at least 7,200 MW in outstanding power sale contracts by 2025, up from 3,058 MW at the end of 2020, and further to 10,000 MW by 2030 with a revenue target of 100 billion baht per year.