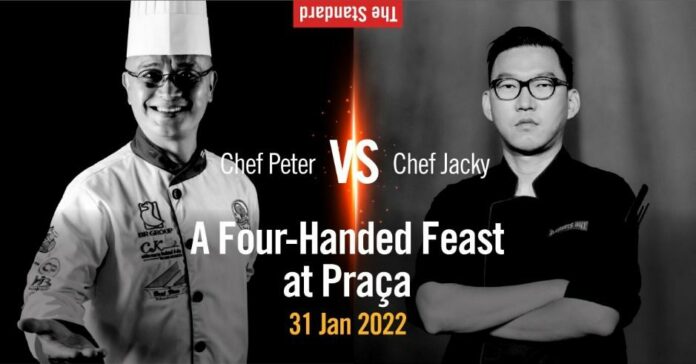 HUA HIN, THAILAND, JANUARY 2022: Chinese New Year is a time to come together with loved ones and honor the past, whilst also looking ahead to an exciting future. To celebrate the dawn of the "Year of the Tiger", The Standard, Hua Hin's newest and coolest beach resort, has unveiled a series of sensational festive occasions that fuse the rich traditions of the past with cutting-edge cuisine and timeless mid-century sophistication.
Praça, the upbeat beachside bar and Thai izakaya, will prove that four hands are better than two this Chinese New Year, with a creative culinary journey by two award-winning chefs: Peter Lai, an expert in the art of Cantonese cuisine, and Prasertchai "Jacky" Trongvanichnam, a former Iron Chef champion and master of Thai gastronomy. Previously a teacher and student, Chef Peter and Chef Jacky will now work together to produce a mouth-watering five-course Asian feast, as diners pick from tempting Thai plates prepared by Khun Jacky or delicious Chinese dishes crafted by Chef Peter!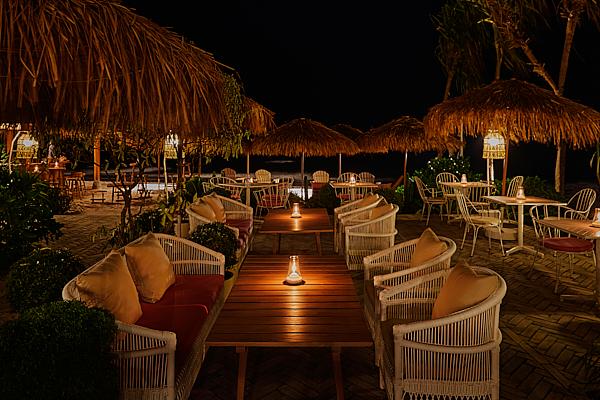 Following an enticing amuse bouche of Apple Plum Ice Cream, guests will be served two tempting appetizers: Chef Peter's Scallop & XO Sauce or Chef Jacky's Moo Pa-Lo Bao (slow-cooked pork with Chinese five spice in a bao bun). For the third course, Chef Peter's King Prawns with Truffle & Mushroom will take on Chef Jacky's Lark Bua Thord (crisp lotus root with nam prik ong), before the main course match-up: Chef Peter's Chow Mein with Roasted Duck versus Chef Jacky's Pla Too Yang (grilled mackerel with soy & ginger broth). The evening ends with delicious Thai dessert of Bua Loy (assorted dumplings in a coconut pandan broth).
Staged at Praça for one night only, Monday 31st January 2022 (Chinese New Year's Eve) from 18.00 hrs, this culinary collaboration is priced at just THB 1,500 net per person, or THB 1,300 net for guests who reserve their table before 24th January. 
To bring the spirit of the Spring Festival to life, the talented Kru Leng Rachanikorn, a Thai Aerial Artist will perform during the night. 
Check it out for more information, https://www.standardhotels.com/hua-hin/happenings/a-four-handed-feast-at-praca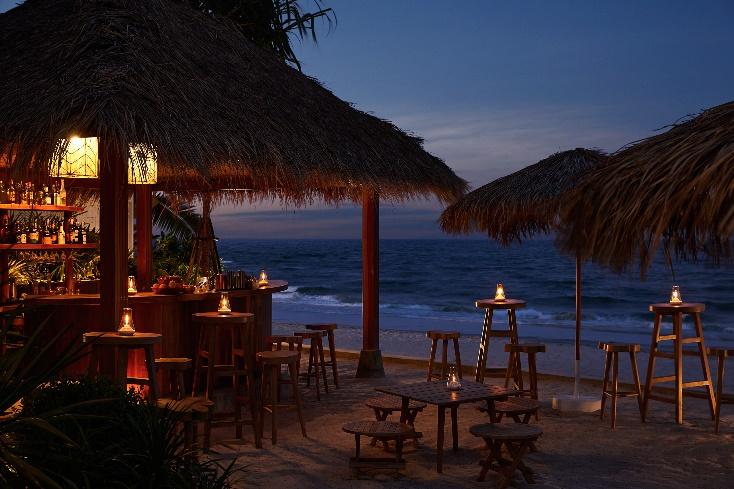 To  give guests a lasting reminder of their Chinese New Year celebrations in Hua Hin, The Standard has teamed up with a professional practitioner of traditional Chinese medicine to offer "ear seeding" – an ancient technique designed to treat physical and emotional ailments. On Monday 31st January 2022 from 10.00 a.m. – 4.00 p.m. (Chinese New Year's Day), Emilie Erlandsson from Apothe Qi will give guests an exclusive opportunity to have small 24 karat seeds and crystals implanted in their ears at The Spa, only THB 1,000 per person. 
A form of acupressure, ear seeds are reputed to help ease conditions such as joint pain, migraines, insomnia, hormonal imbalances, weight gain, skin issues and anxiety. There are few people better qualified to offer this treatment than Emilie, an holistic health mentor who graduated from the Institute for Integrative Nutrition (IIN) in New York before founding Apothe Qi. Every customer will be able to learn about the process with a professional consultation before undergoing this painless therapy. 
Newly-opened in December 2021, The Standard, Hua Hin brings a chic Miami vibe to Thailand's golden gulf coast. With 199 rooms, suites and villas, an art-deco Lido pool and bar, a restaurant and juice café, all set in exotic gardens, this idyllic seafront hotel is set to attract experience-seeking explorers. The Standard hotels are only present in the planet's most desirable destinations, from Miami Beach to the Maldives, London to New York, Hollywood to Hua Hin. 
For more information and to celebrate Chinese New Year in style, please contact The Standard, Hua Hin on 032-535-999 or [email protected].
Connect with the hotel via:
Facebook: The Standard Hua Hin
Line: @thestandardhuahin