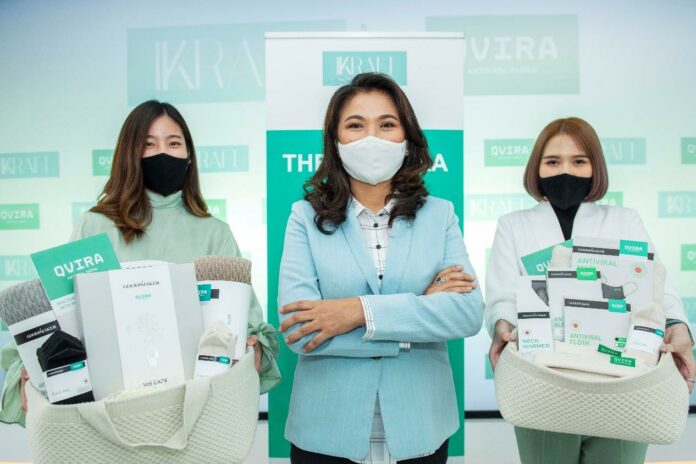 Officially launched QVIRA is an innovative textile fiber that inactivates viruses, bacteria, and fungi on the first touch with 99% efficiency through the Zinc Nano Technology: an advancement in textile innovation, free from chemicals and harmful coatings, accredited by worldwide research institutes and received global accolades that attest its standards. The technology is innovated and developed locally under IK-KRAFT Co., Ltd. which specializes in producing high-quality textiles with cutting-edge innovations as part of its sustainable development strategy. Continuing to expand its customer base both domestically and internationally, highlighting 3 main strategies for QVIRA product, targeting sales in 2022 at 100 million baht.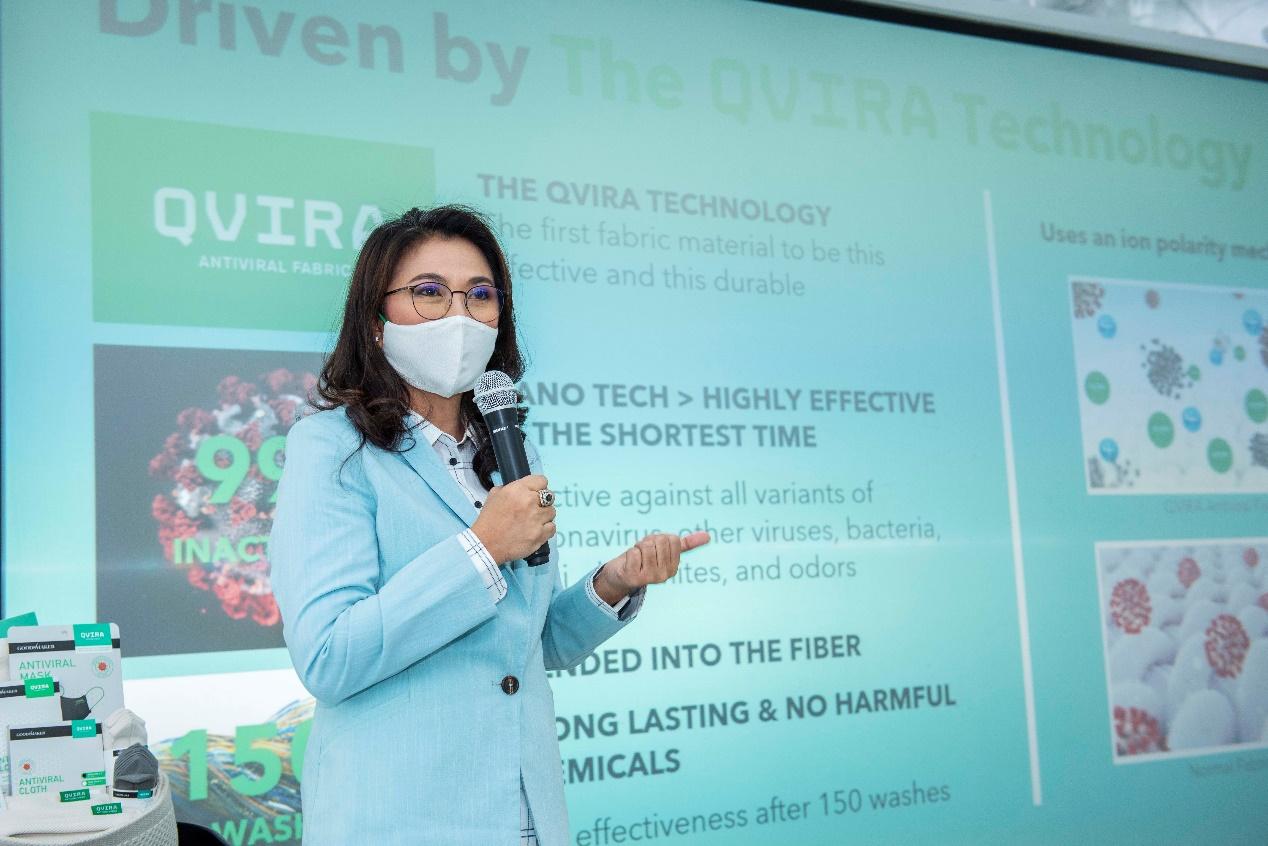 According to Kristsana Sukboonyasatit, Ph.D., the Chief Executive Officer (CEO) of IK-KRAFT Co., Ltd., the company's expertise in the health product market is a result of the parent company Carpet Maker (Thailand) Co., Ltd.'s over 30 years of success and experience in the hand-woven carpets and textile business, under the Inter-Krai group of companies. IK-KRAFT Co., Ltd. combines expertise and innovation to improve people's health and well-being while remaining environmentally responsible. It has countless times advanced textile products to the international market with its state-of-the-art technology, including MONSILK, a textile innovation that protects the environment and restores ecosystem balance by upcycling PET plastic bottle waste into premium and non-toxic textile products, and QVIRA, an antiviral fiber woven into every thread of the fabric to improve its ability to inactivate viruses and bacteria.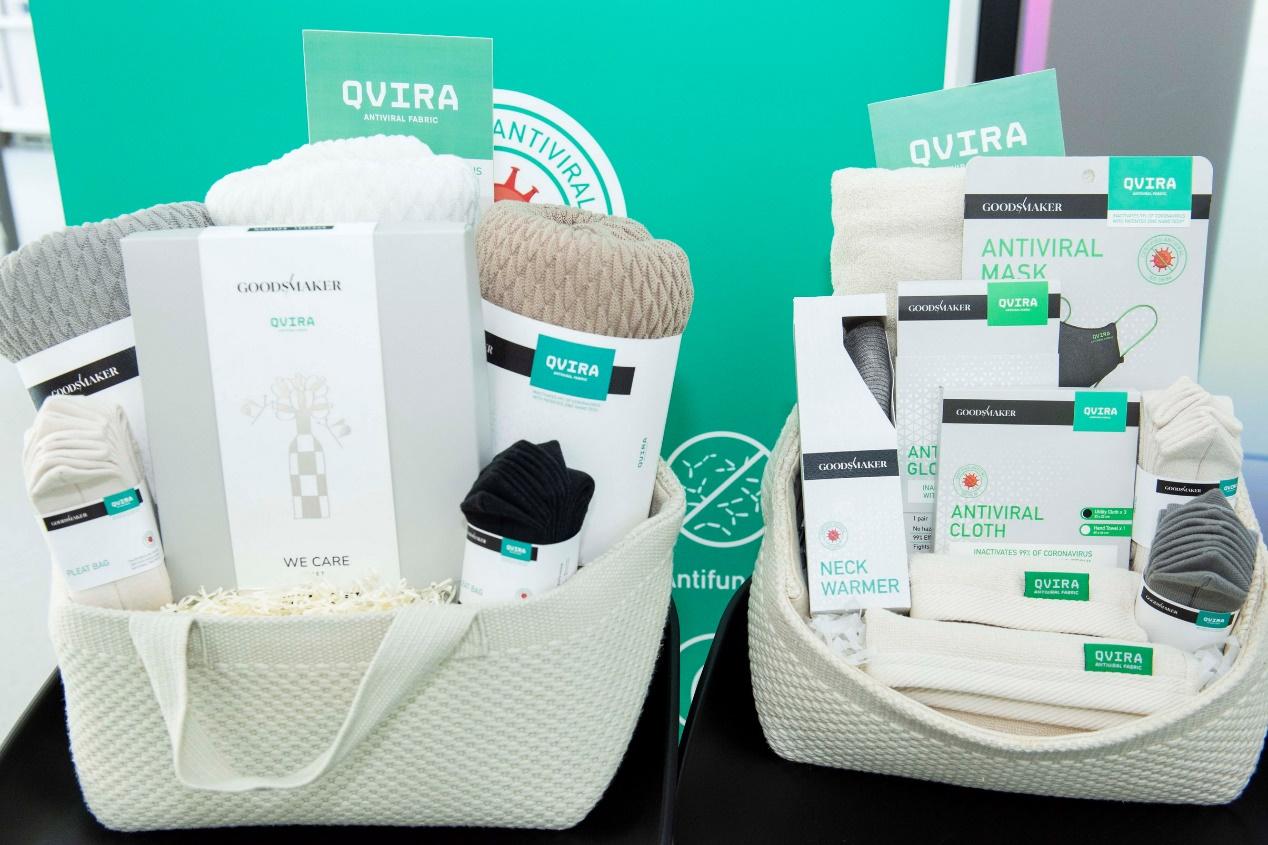 We have 3 main business strategies, namely People, Planet and Customer. Therefore, ours now focus is B2B marketing including hotels and hospitality businesses, hospitals, transportation or logistics groups, communication and aircraft businesses, to raise employee hygiene standards and increase safety for service users.
Recently, leading Thai organizations such as MQDC has extended the product from QVIRA, an innovative fiber that inhibits viruses and bacteria for use in the sales office and all residential projects, SCB and Central, among others, have cooperated with us in the past to develop QVIRA fabric into antiviral products for corporate employees. Especially, frontline personnel that need to coordinate and provide quite a lot of service to customers.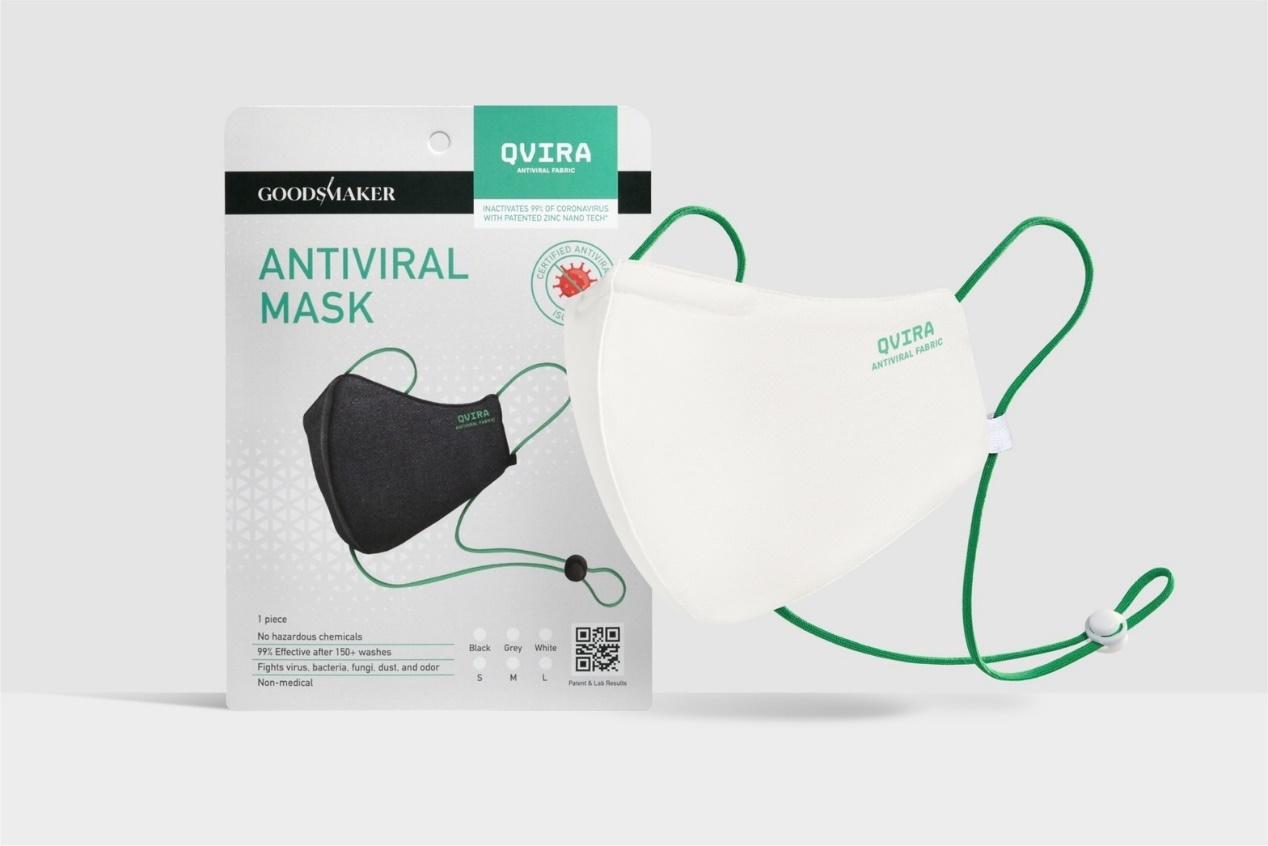 The antiviral fabric QVIRA employs Zinc Nano Technology that introduces positively charged nano-Zinc into the fiber layer of the fabric and removes negatively-charged viral protein sheaths by means of ion exchange process. The virus becomes ineffective and unable to proliferate as a result of this process. Rather than applying a coating to the fabric's surface, this technique knits the specific antiviral qualities into the fiber, which is subsequently woven into fabric. This increases QVIRA's antibacterial qualities and makes it more lasting, as it has been shown to inactivate viruses even after 150 washes. It was tested for antiviral properties in accordance with ISO 18184 and certified by three international testing institutes: Nelson Labs in the USA, SGS in Hong Kong, and MSL in the UK. Furthermore, OEKO-TEX Standard 100 (an international standard that evaluates and imposes limits on 100 harmful substances to ensure that the textile article is safe for human health) has also tested and certified QVIRA fibers as Class 1; a label given to products that are safe for children aged 0 to 3 years. QVIRA fiber products are guaranteed to be free of toxins and harmful chemicals, making them suitable for babies, pregnant women, the elderly, and even sensitive skin, while also inhibiting gram-positive and gram-negative bacteria, fungi, and dust mites.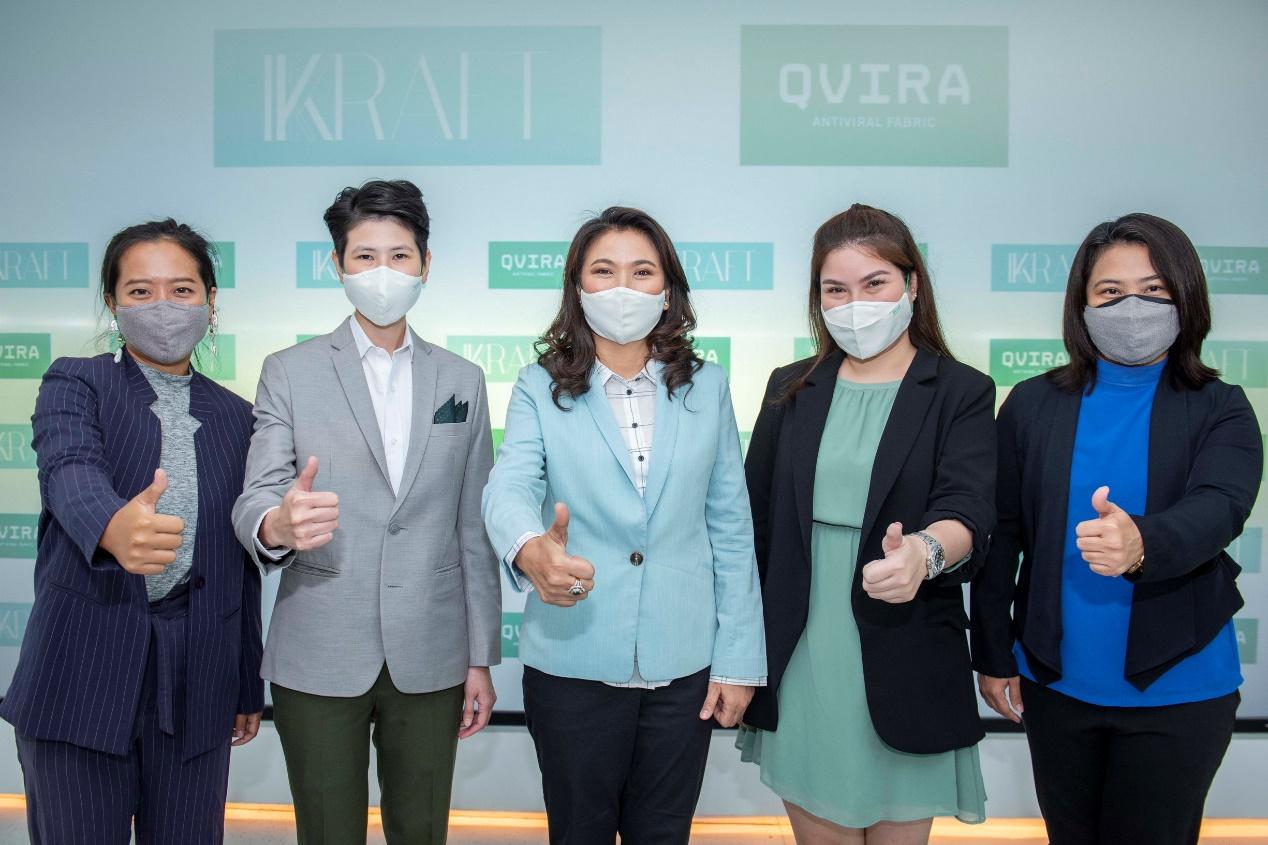 Dr. Krishna added, we hope that our QVIRA fibers can help Thai people in staying safe and away from the virus during the COVID-19 pandemic, as well as increase consumer quality of life by protecting them from bacteria, fungi, and dust mites, all while reducing the amount of plastic waste that pollutes the environment and ensuring a sustainable ecosystem balance, as QVIRA is developed in collaboration with MONSILK™ fibers which upcycle plastic waste into high-quality fabrics. We have increased consumer access to products by producing goods made from QVIRA fibers under the GoodsMaker brand, this includes products that fully meet the needs of today's lifestyles such as cloth masks, gloves and multipurpose wipes. Moreover, our approach to business, is to share graciously while growing together with partners through excellent governance and caring. In essence, we are pleased to share the fabric innovation QVIRA with small and large partners who share the same goal of contributing to the improvement of Thai people's quality of life through modern technology and unique fabric innovations.