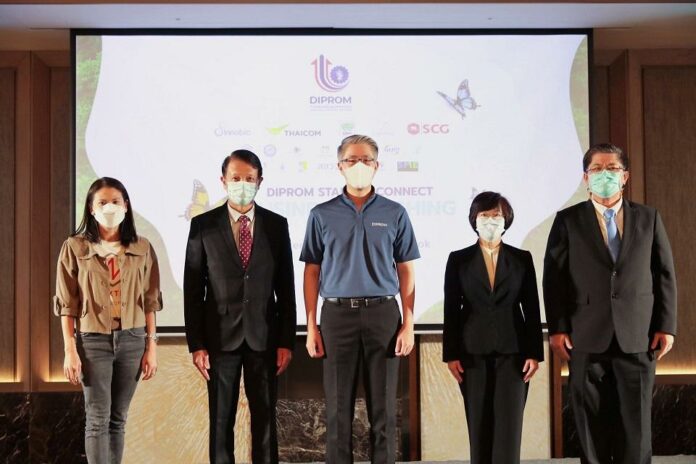 CPF (Thailand) Public Company Limited or CPF participates in the "DIPROM Startup Connect Project Year 3", a project initiated by the Department of Industrial Promotion (DOE) to encourage Thai startups and entrepreneurs to showcase their innovation and technology that promote sustainability and drive Thailand towards Bio-Circular-Green (BCG ) economy.
The effort aims at fostering Thai startups that offers sustainable business solutions. The project will help these new businesses to access the market and funding sources. This would bolster Thailand's competitiveness in accordance with the BCG Model.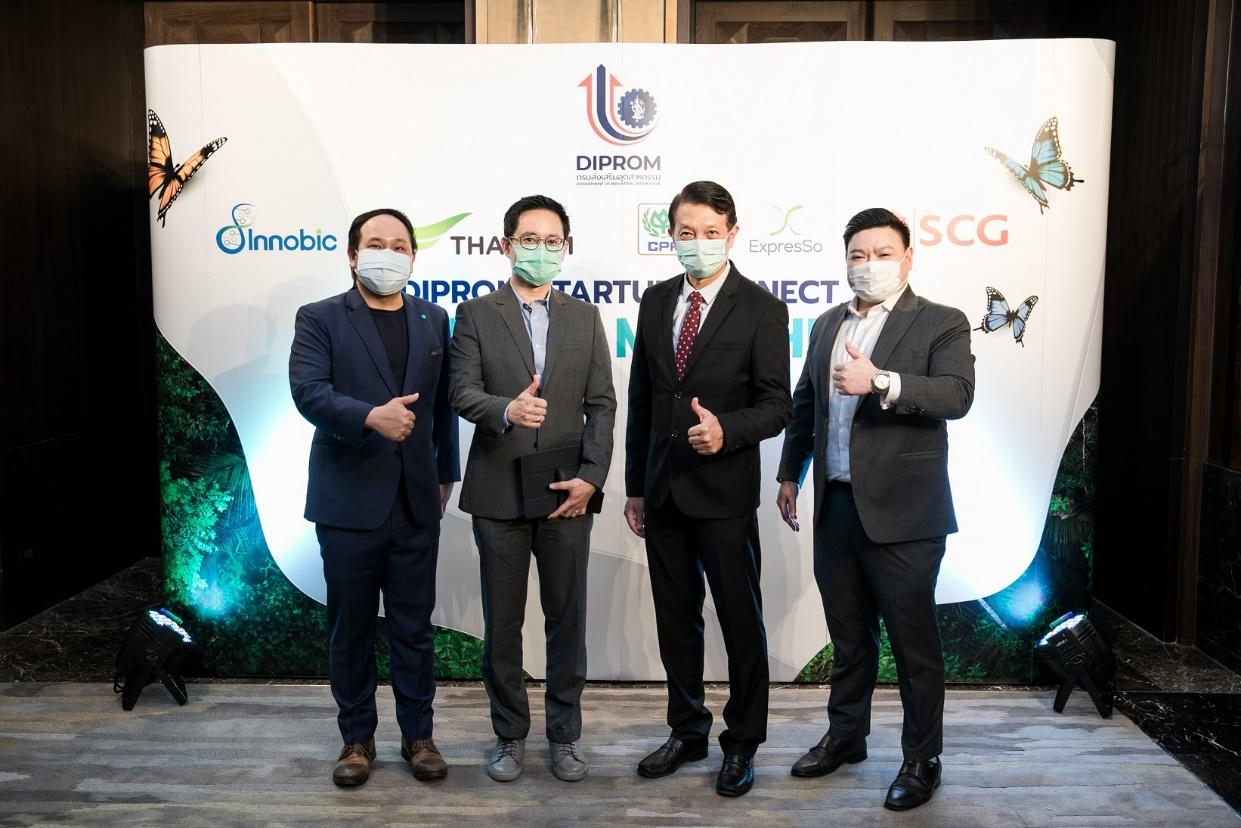 At the event, Peerapong Krinchai, Executive Vice President – Corporate Engineering and Chairperson of the Working Group on Climate Change Management Water and Waste of CPF, said that the startups were chosen by the company's professional persons from Environmental, Renewable and Alternative Energy Engineering and Digital Transformation and Innovation.
The entrepreneurs will work with CPF in multiple sustainability projects such as smart farm management, energy efficiency projects, water resources management, renewable and alternative energy, energy storage system, etc.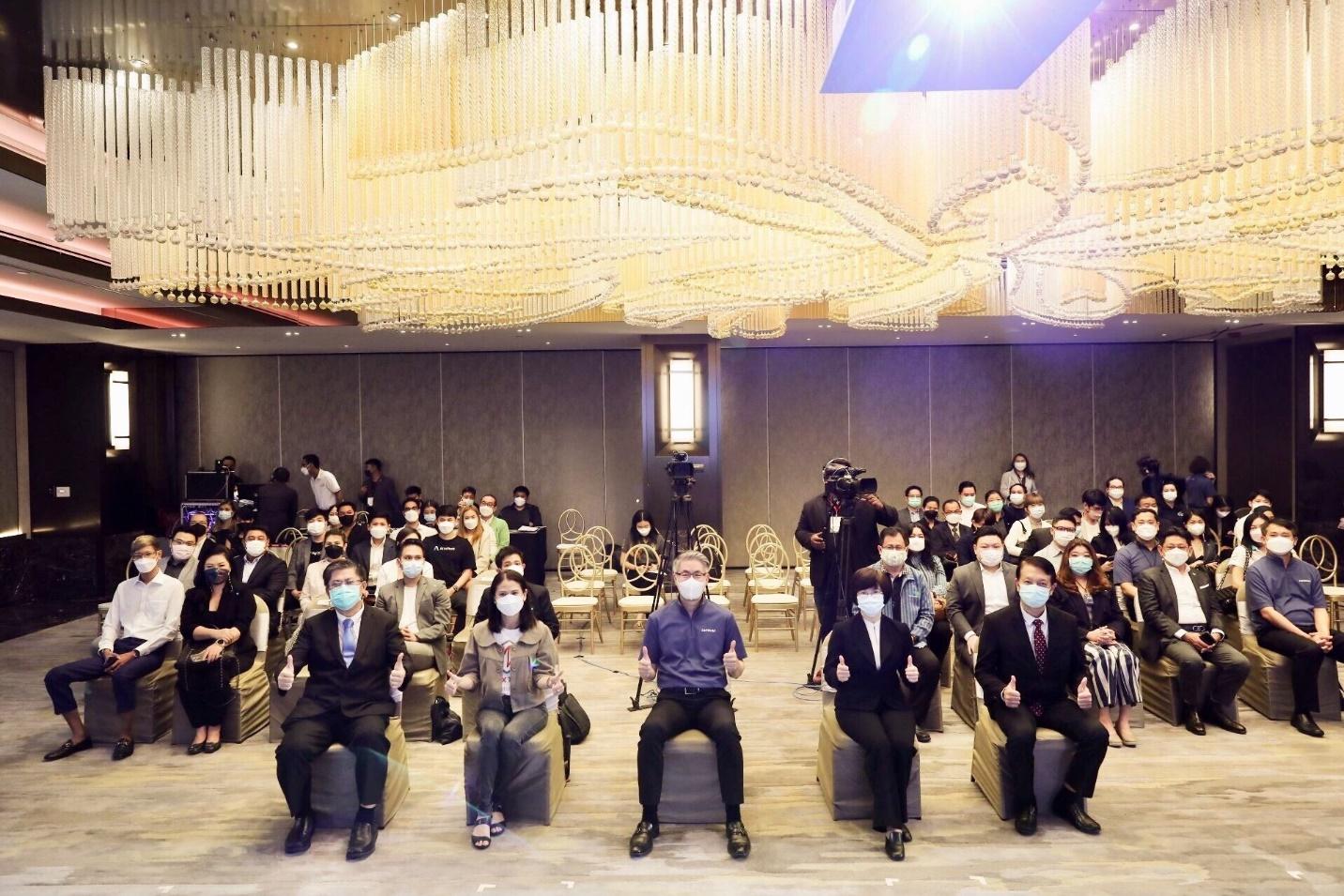 "DIPROM Startup Connect Project creates opportunities for Thai startups to explore innovations and technologies that offer sustainable business solutions in accordance with the BCG guidelines," Mr. Peerapong said.
He added that the project also helps CPF to find the better solutions for greenhouse gas emission in a bid to achieve low-carbon organization goals," said Peerapong.
This approach is aligned with the CPF 2030 Sustainability in Action strategy, vowing to drive the positive changes in business operations with 9 commitments shaped around its three pillars towards sustainability – "Food Security", "Self-Sufficient Society" and "Balance of Nature". The main goals are to ensure food security based on environmental-friendly production and mutual growth of society; mitigate Climate Change impacts; and achieve all 17 United Nations Sustainable Development Goals (SDGs).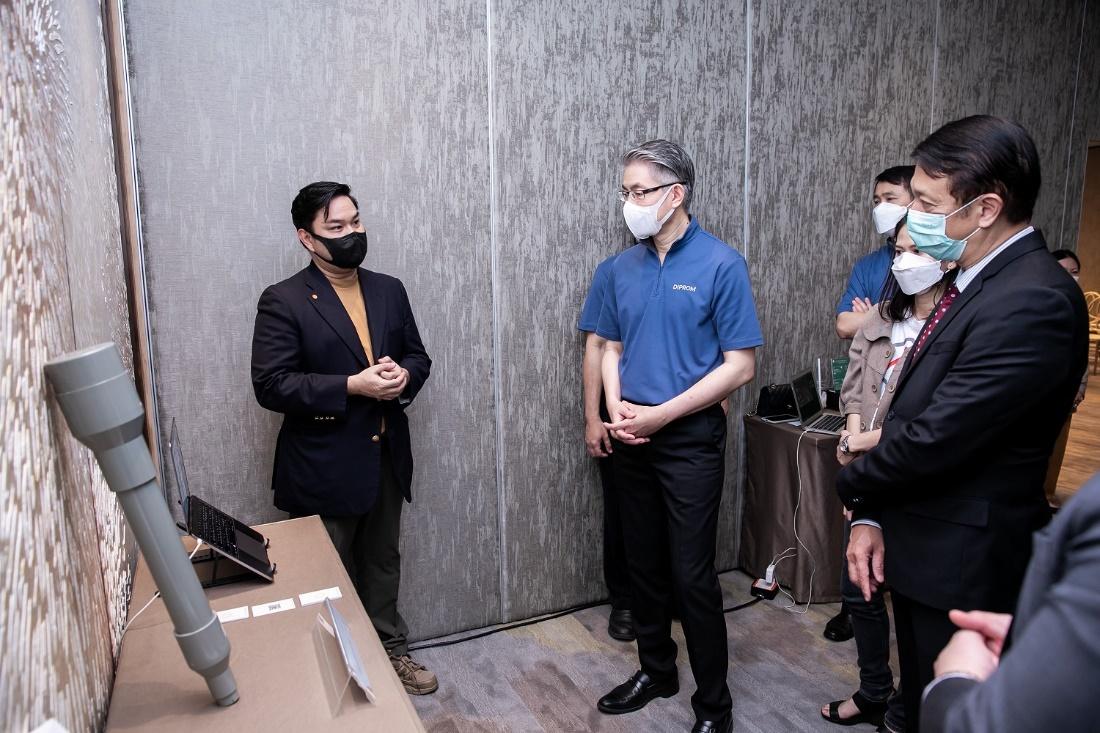 The company targets to reduce direct and indirect greenhouse gas emissions per production unit by 25% in 2025 compared to the base year 2015, by optimizing energy consumption per production unit by 15% and reducing the amount of water withdrawal per production unit by 30% per production unit, etc.
The Department of Industrial Promotion has organized the DIPROM Startup Connect project for the third year with multiple Thai leading companies joining to give the supports to the startups including PTT, SCG, Innobic. There are 17 startup currently selected to showcase their initiatives to participated companies.