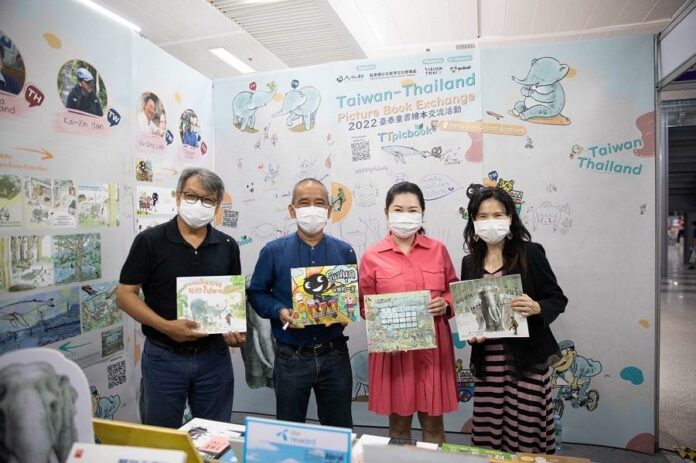 The Cultural Division of Taipei Economic and Cultural Office in Thailand (TECO) hosted the "Taiwan-Thailand Picture Book Exchange 2022 (TTpicbook 2022)" on April 1st, 2022, at Bang Sue Grand Station in Bangkok during the 50th National Book Fair & 20th Bangkok International Book Fair 2022. Four well-known creators representing Taiwan and Thailand — Ru-Qing Lee, Kai-Xin Yan, Cheewan Wisasa, and Preeda Punyachand — have been invited to co-create 2 picture books. In addition, an exhibition of Taiwan Golden Tripod Awards winning books will be exhibited throughout the book fair. 
The exchange event has attracted local and international guests, including President Thipsuda Sinchawarnwat and Vice-President Anurak Kitpaiboonthawee of The Publishers and Booksellers Association of Thailand (PUBAT), representatives from the Alliance Française de Bangkok, Nicolas Verstappen lecturer at Chulalongkorn University, Thai creators, parents, and children. Wei-ming Hsu, the deputy representative of TECO, also attended to round out the lively affair.
Deputy Representative Hsu said in his speech, "Children are the future of our countries. This year, we are exploring the idea of education through entertainment in the form of picture books. Not only do picture books imperceptibly influence our thinking, but they are also a fantastic medium in enhancing Taiwan's international visibility." In addition, Deputy Representative Hsu expressed his approval and great appreciation for the achievements of the Ministry of Culture in marketing Taiwan through soft power.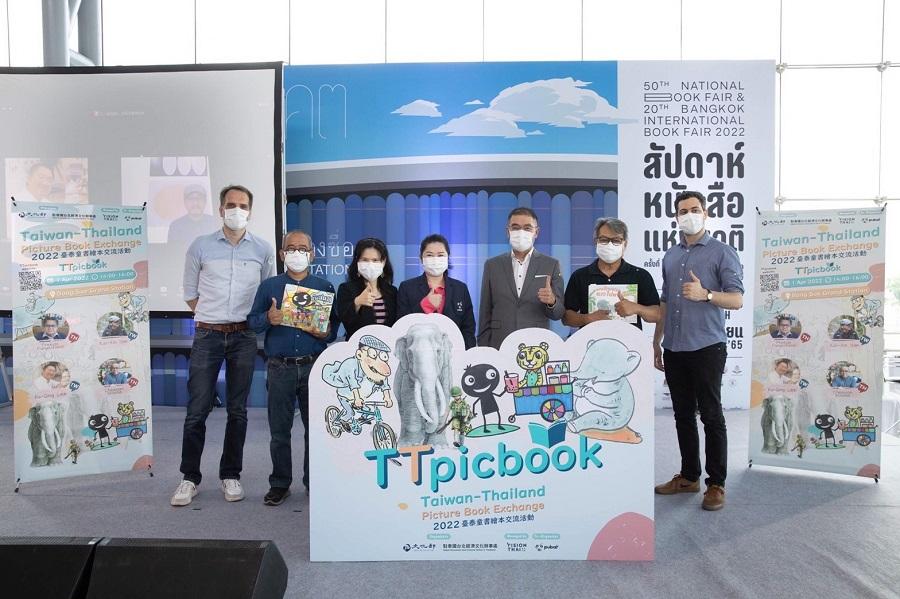 Creators from both countries have much to share at this year's Taiwan-Thailand Children's Picture Book Exchange. Two groups of co-creation picture books are presented with double covers. Each creator starts their stories from one side, and their characters will meet on the middle page as it symbolizes the cultural exchange between Taiwan and Thailand. The first collaboration entitled "Happy Day" by Ru-Qing Lee and Cheewan. Lee is a prominent picture book creator from Taiwan who won five Golden Tripod Awards over four award seasons. In the collaboration book, Lin Wang, a fabled elephant of Taiwanese history, traveled to Thailand and spent a day with Cheewan's character, Mr. Shadow. Also, the collaboration between Kai-Xin Yan and Preeda, "I'm Going Out for Awhile", sees the two protagonists setting out from their respective hometowns, showing the uniqueness of their hometowns during their journey before the two characters finally meet at the end for cultural exchange.
There will be an exhibition corner at Booth B26 during the 12-day book fair to showcase the Taiwan-Thailand co-created picture books and Golden Tripod Awards' winning picture books. Also, a mural wall is set up at the exhibition for attendees to express their creativity. The aim is to promote and share Taiwanese works on the international stage.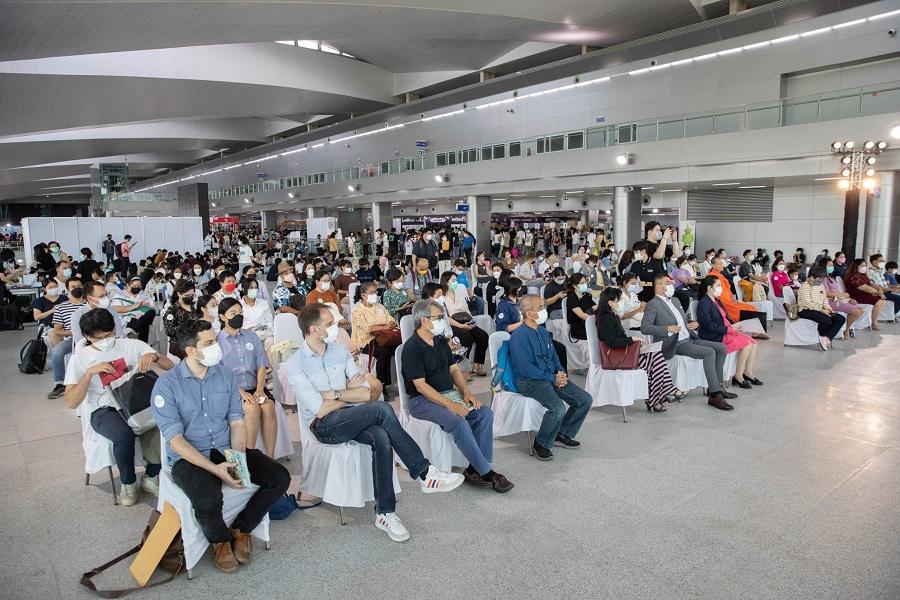 As a continuation of the Taiwan-Thailand Comics Exchange 2020, this year's children's picture book co-creation is also carried out using cross-border, cross-cultural, and cross-platform methods. This series of events aims to spread the seeds of Taiwanese culture throughout the world.
—
For detailed information about Taiwan-Thailand Children's Picture Book Exchange, please visit: https://ttpicbook.visionthai.net/