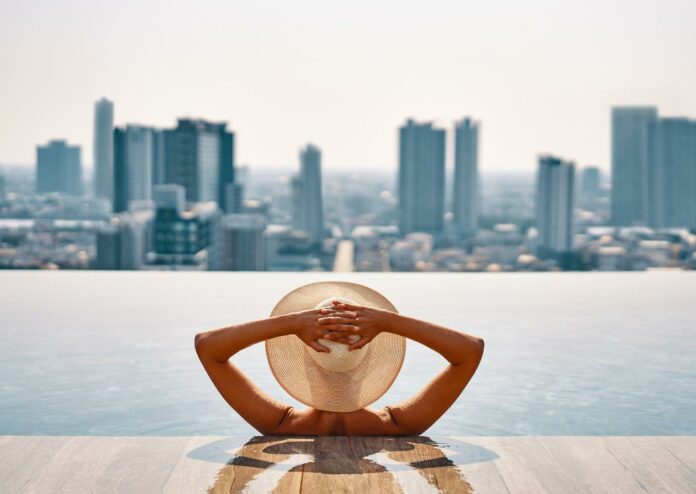 Enjoy Life at a Wellness Retreat Residence in Bangkok
You want to enjoy a healthy and active lifestyle in a natural environment when you get older. But you still enjoy all the attractions and facilities that the big city of Bangkok offers, such as the best shopping and restaurants. 
It used to be almost impossible to achieve both a home in a natural environment and the convenience of city life. But then, a real estate developer called MQDC introduced the novel and intriguing concept of a wellness retreat residence in Bangkok. And suddenly, many seniors' retirement plans were changed for the better.  
Introducing the Aspen Tree
The Aspen Tree offers healthy and active seniors over the age of fifty a new type of living experience and lifestyle. 
The Aspen Tree provides independent living that focuses on preventative care by introducing health and wellness programs into the senior's daily routines and lifestyles. 
A resident of the Aspen Tree who practices a healthy preventative care regimen can expect to maintain their healthy lifestyle and independence longer and enjoy life more. 
Living in a Natural Environment
Many seniors want to be surrounded by a natural environment as they get older. They don't have to work anymore, and they want to enjoy the simpler pleasures in life. Being out among nature and enjoying gardening and fresh air is something many seniors have been waiting for their retirement to enjoy. 
But moving far from the city is inconceivable to them. Their family and friends have made Bangkok home for many years, and so have they. They'd miss all the shopping, restaurants and other attractions of the city, and they'd be lost without their family and friends.  
Plus, there is their health to think about. Many seniors want to live independently, but they're aware they may need some help from time to time. 
The Aspen Tree offers the best living environment for seniors. It provides a natural living environment with surroundings with lush meadows and greenery, and mature trees. Residents are invited and encouraged to be out and about in this healthy environment as much as possible. 
Providing a Helping Hand
The Aspen Tree operates in partnership with BAYCREST, a company from Canada and a global leader in providing healthcare and residential living facilities for seniors. 
BAYCREST has over 100 years of experience developing health and wellness programs for seniors. These programs offer an active and healthy lifestyle while also providing the helping hand that some seniors need on occasion. 
The Best of Both Worlds
Living in a community of support that encourages a healthy and active lifestyle can be the best thing in a senior's life. 
And having that community within a healthy natural environment can offer seniors a much better option than living a traditional city lifestyle with all the pollution that goes along with it. 
The Aspen Tree offers the best lifestyle option for Bangkok seniors who love the great outdoors but don't want to live far away from the city they love.