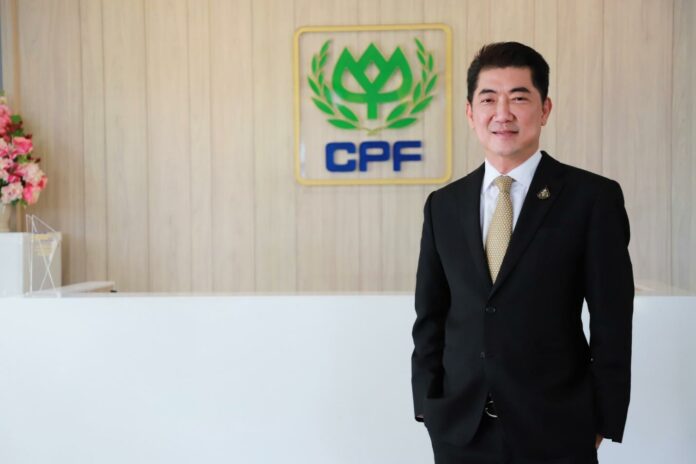 Charoen Pokphand Foods Pcl. (CP Foods) reported Bt138,887 million sales revenue in the first quarter of 2022, showing a 16% increase from the same period last year. While the operations in Thailand raised sale revenue by 13%, the overseas businesses witnessed an 18% increase.  
CP Foods reported Bt2,842 million net profits in the quarter, a decrease by 59% from the corresponding period last year. The lower net profits were attributable chiefly to pork prices in Vietnam and China which stayed relatively lower from last year when the ASF outbreak caused shortages. Exacerbating the situation was a jump in the prices of raw materials for animal feed production. 
Mr. Prasit Boondoungprasert, Chief Executive Officer of CP Foods, said that CP Foods have faced grave business challenges throughout the past few years. Firstly, the COVID-19 outbreak that dampened consumer purchasing power worldwide and forced alterations in business models. Secondly, the Russo-Ukrainian War has introduced new challenges and uncertainties on foreign exchange rates, energy prices and the prices of raw materials for animal feed manufacturing which have spiked since late last year.  These factors have raised the Company's operating cost.  
CP Foods has closely monitored the situation and adjusted business models accordingly to changes in consumer behaviours. It has also given importance to production management and operational efficiency, to keep the operating cost at a competitive level. 
Despite these challenges, Mr. Prasit expected an improvement in the overall financial performance in 2022, compared to last year, thanks to continued improvement in food demand and easing of the COVID-19 infection rates which led Thailand and several other countries to gradually relax travel restrictions. Meanwhile, meat prices are heading up due to shortages in some countries while the export volume of chicken from Thailand has increased.