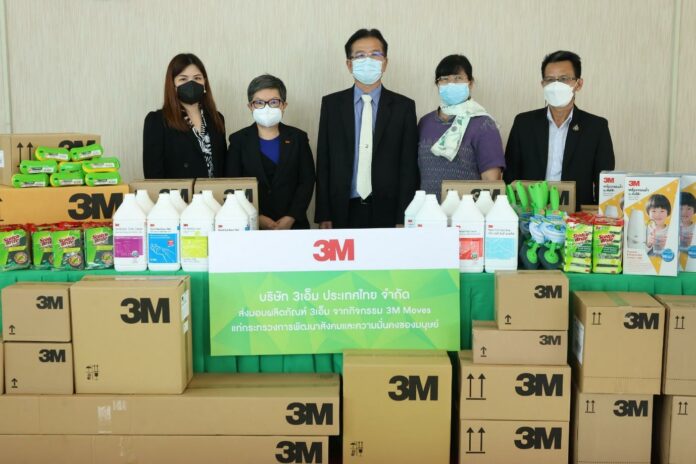 3M Improves Lives of the Underprivileged 
Through Product Donation to Ministry of Social Development and Human SecurityPart of the 3M Moves Campaign with the Concept "Move More, Give More"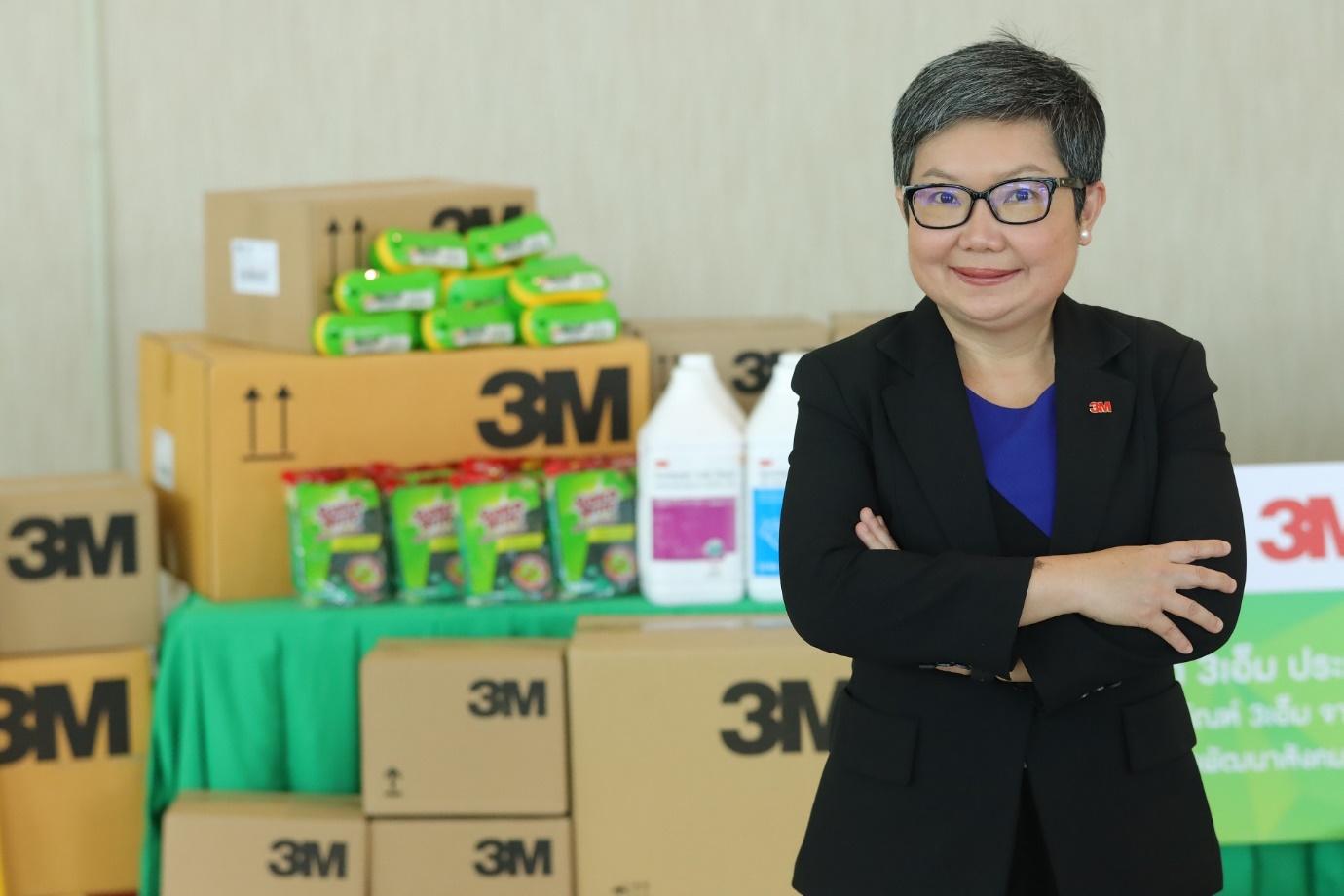 Bangkok, August 4, 2022 – As part of its 3M Moves campaign, 3M made a donation of 3M products to the Donation Center of the Ministry of Social Development and Human Security to be delivered to those in need in the society. 
3M Moves, a fitness initiative, was recently premiered in Thailand under a collaboration with the Sports Authority of Thailand (SAT) to organize health promotion activities and encourage Thai people to exercise in different ways under the concept "Move More, Give More". Every step was collectively counted through online platforms so that everyone could participate with convenience anywhere anytime. This campaign was hosted from June 21 – July 23, 2022, when every 5,500 steps would translate into a piece of 3M product to be donated to the Donation Center at the end of the campaign. 
With 3M's commitment to promoting the health and well-being of Thai people and close cooperation from its partners, 1,698 people participated in the campaign, accumulating a total of 18,377,106 steps. Through this initiative, 3M donated 950 pieces of its products worth 222,732 baht to the Donation Center to be used to support good health and hygiene of beneficiaries.
Mrs. Wiyada Srinaganand, Country Leader, 3M Thailand noted "With 3M's commitment to applying science to elevate the quality of life and contribute to the society, we are honoured to play a part to promote wellness through the 3M Moves campaign, which aimed to encourage people to exercise and be conscious of their health, and give back to the society through our products. The donated products were carefully selected from our product portfolio to help improve health security, which is critical at present, for beneficiaries in their everyday lives. The Donation Center will directly allocate and distribute the products to those in need, or work with other agencies across Thailand to help affected people improve their living quality."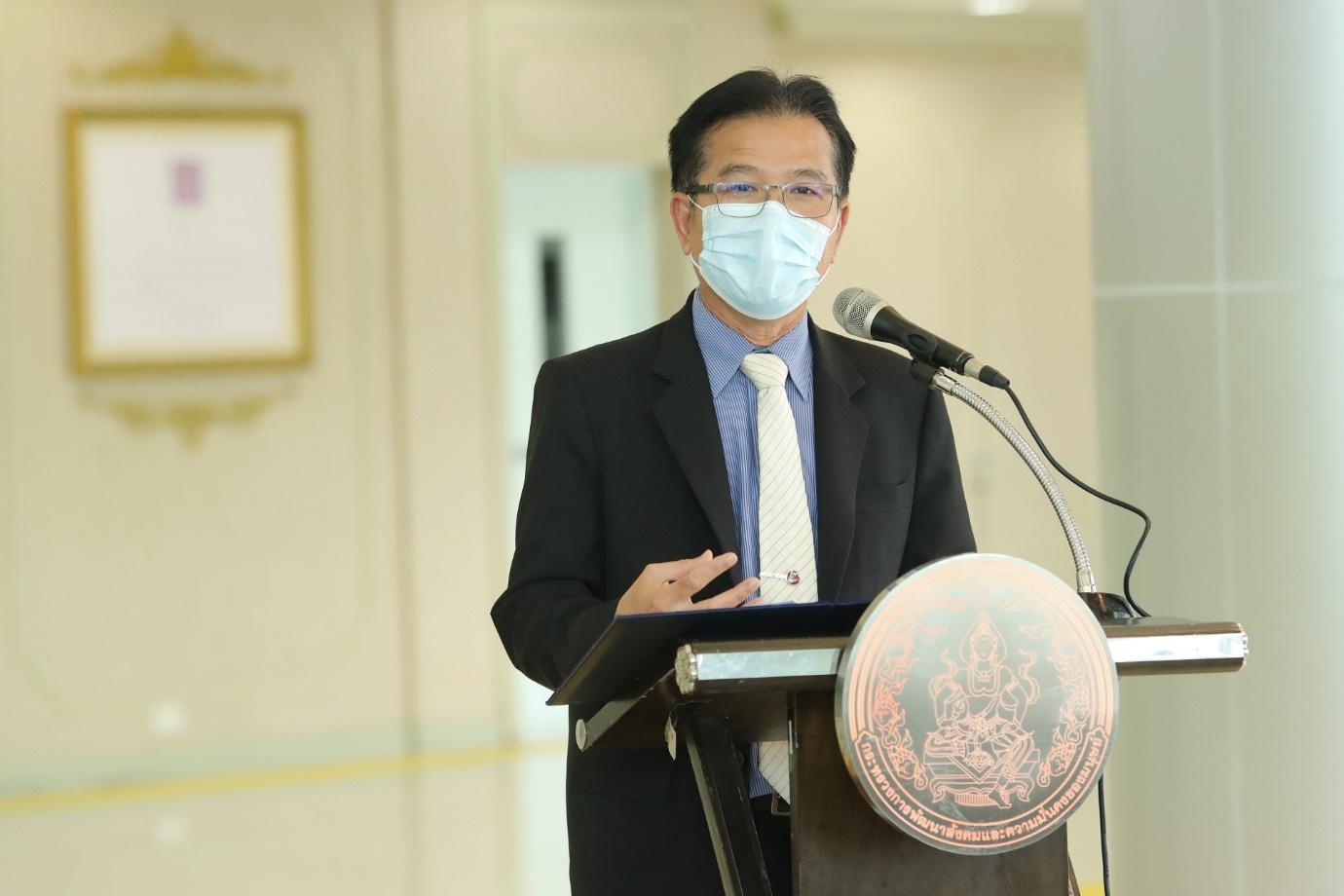 Mr. Thanasunthorn Sawangsalee, Deputy Permanent Secretary, Ministry of Social Development and Human Security said, "We are very glad and thankful for 3M for their concern and commitment to enhancing the quality of life of people in the society by offering 3M products, including necessities and cleaning products, to the Ministry to be delivered to target recipients to promote well-being of the impoverished and the underprivileged across various communities in the society. Please rest assured that these donated useful items will be delivered to those target groups in need."
Apart from the collaboration with SAT, 3M also teamed up with Coach Fasai Puengudom, a well-known fitness specialist, to host an online boost-up campaign to share simple workout techniques for participants via online channels. 
To celebrate the 55–year anniversary of 3M Thailand, the company also organized health promotion activities internally for employees by inviting them to send photos or videos of their own ways of exercises to receive 3M Moves shirts as souvenirs for their participation in the campaign. 
The 3M products donated include 12 everyday necessities, and cleaning and disinfectant products as follows:
Scotch-Brite® Anti-Bacterial Scrub Sponge 

Scotch-Brite® Scrub Sponge

Scotch-Brite™ Cotton Mop

Scotch-Brite™ Broom

Scotch-Brite® Toilet Bowl Scrubber

Scotch-Brite® Floor Scrubber

3M™ Dish Washing Liquid

3M™ Disinfectant Toilet Cleaner 

3M™ Disinfectant Floor Cleaner 

3M™ Alcohol Gel

3M™ Heavy Duty Hand Soap  

3M™ Water Purifier