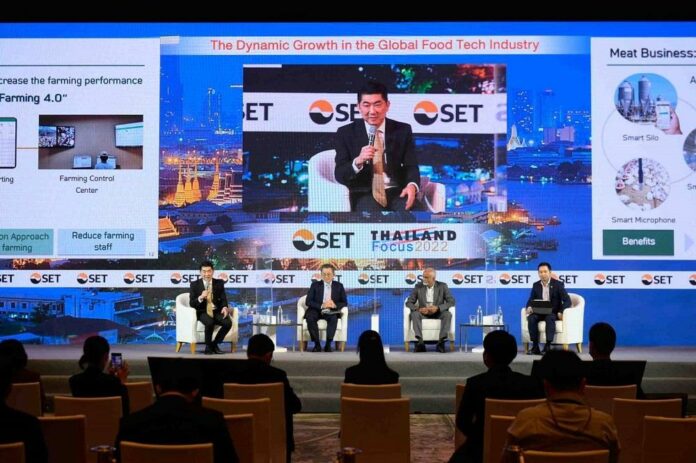 Prasit Boondoungprasert, Chief Executive Officer of Charoen Pokphand Foods Public Company Limited (CP Foods) said technology and innovations will transform food value chain in response to
five global customer trends, included Healthy foods, convenient, Product and Channel Innovation, Premium and Value for Money and sustainability, that are shaping the future of global food industry.
Mr. Prasit, who spoke at the recent The Dynamic Growth in the Global Food Tech Industry" Seminar in Thailand Focus 2022, hosted by Thailand Stock Exchange, suggested Thai food producers should aware the consumer behaviors across the world have changed drastically due to outbreak of Covid-19. The future of food production and agriculture are required to match five global consumer trends:
1.Health and Wellbeing: People trends to consume healthy and fresh food. Healthy products have fastest growing demand.
2.Convenient: Convenient drives the food industry which mean easy to buy at any time. For example, the rise of food delivery app.
Product and channel innovation: New generations are willing to explore the new products, packaging and delivery channel.

Premium and Value for Money: Growth of segment for premium and value for money. Slightly reduction of middle segment.

Envirผnmental sustainability: sustainability packaging and environmental certification are not just added value, but a necessary.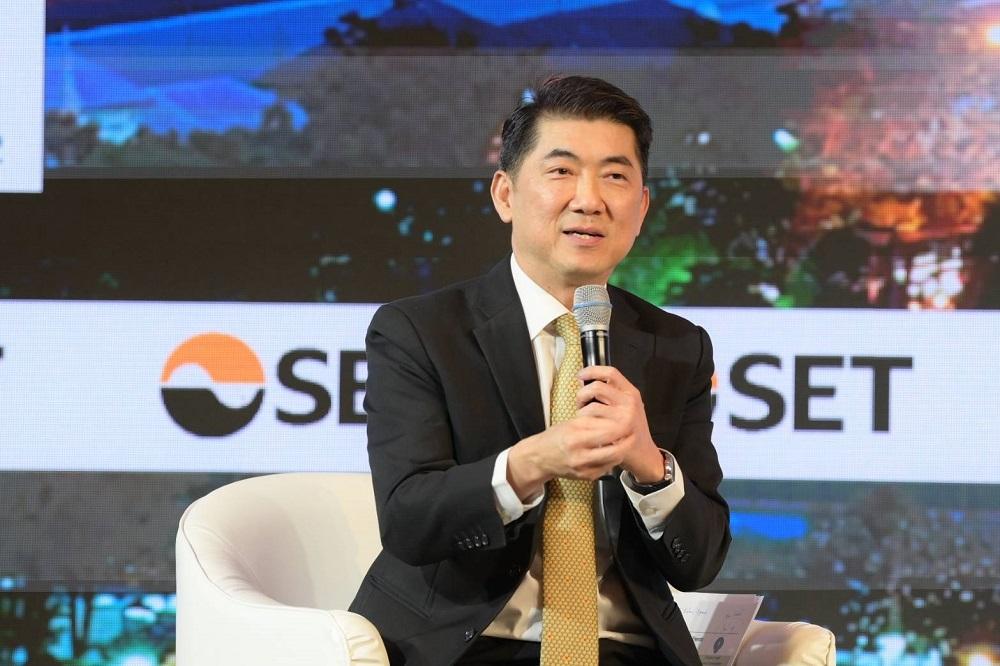 To follow up with these trends, Mr, Prasit further explained that CP Foods has constantly placed importance on research and development of nutrition innovations and created added value to food products, continuously focused on healthy foods and good nutrition in accordance with consumer behaviour. CP Foods has launched premium foods with nutritional value added such as Benja Chicken, the first brown rice fed chicken and certified by NSF that guaranteed Benja Chicken is Raised Without Antibiotics and No Hormones Added. Cheeva Pork, a pork with high omega-3 from normal pigs that fed with superfood including Flaxseed, Fish Oil, Seaweed. Recently, CP Foods had developed Meat Zero, a plant-based meat alternatives, using the company's PLANTTEC Innovation that allows plant-based meat to taste and having texture like real meat. It is also cholesterol-free and has good nutrients such as protein and fibre. Moreover, the company is also seeking the opportunities with its potential partners to develop cell-based meat, in a bid to keep up the global food trends. The company believes cell-based meat technology might disrupt the food production and consumption in the future.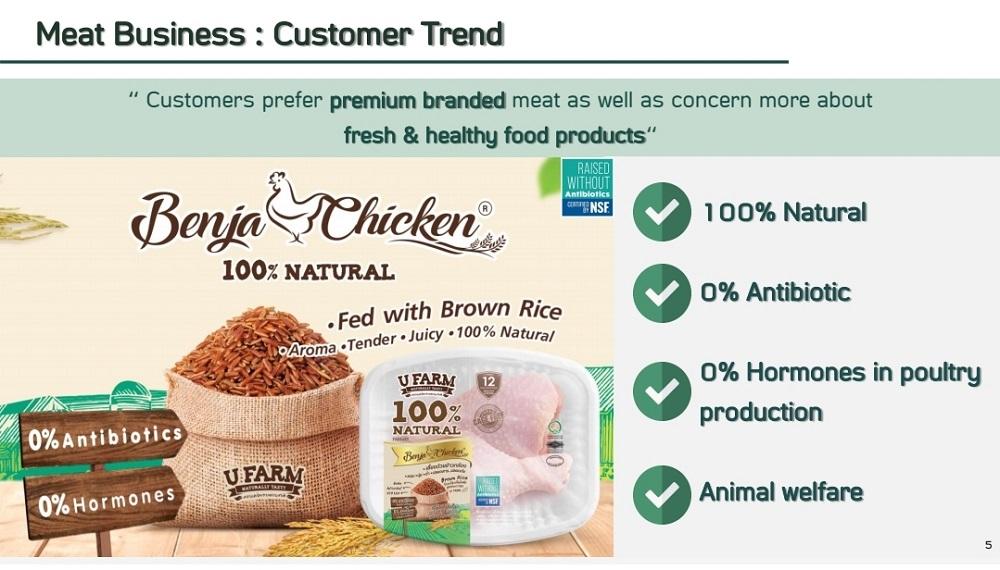 At the forum, in the challenging circumstances, the company also emphasizes the importance of digitization and technology will play a crucial role in boosting Thai food industry's competitiveness. For CP Foods itself, the company already implemented variety of technologies, automation and digitization to enhance its production efficiency, and to ensure food safety and quality. The company operates "Smart Farm", a nearly autonomous ecosystem, integrating IoT, Automation and AI into its operation to enhance production efficiency, health of animal and positive impact on consumers health as well.
Mr. Prasit added that the company implements smart silo solutions to help streamline the feed inventory and order management processes. When combined with advance breeding program, and good animal welfare practices, the efficiency is improved and the animals can live healthy and happy lives throughout their time at farms.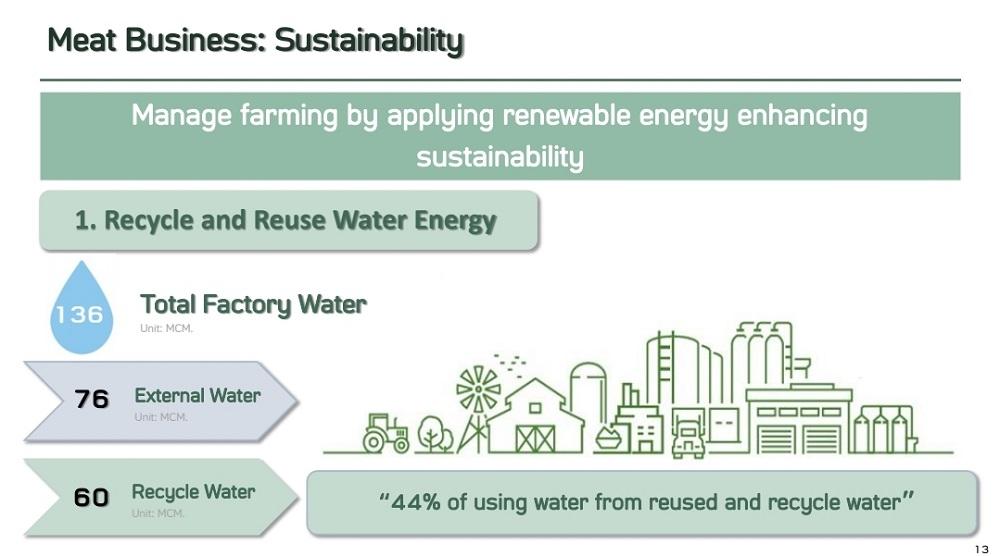 Aside discussion on technology, Mr. Prasit said that CP Foods will use Thailand as a country base for research and development of new products and export globally. However, the country still needs to build up capacities for raw materials in order to gain competitive advantage in global market.