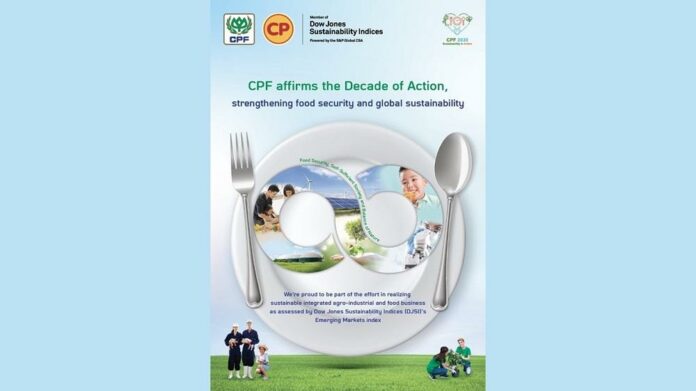 Charoen Pokphand Foods PLC (CP Foods) has maintained its score in Dow Jones Sustainability Indices (DJSI) 2022, a globally recognized sustainability index CP Foods has participated in for 8 consecutive years. 
CP Foods attributed the success to the "CPF Sustainability in Action 2030 Strategy," applied to all businesses throughout, from upstream to downstream.  
This year's ranking shows outstanding performance in all 3 sustainability pillars – environmental, social, and governance (ESG). CP Foods successfully earned full scores in several criteria, health & nutrition, human rights, information security/ cybersecurity, innovation management, packaging, and customer relationship management. CP Foods is also designated as the industry leader when it comes to risk management, supply chain management, labor practices, and corporate citizenship & philanthropy.  
CP Foods remains steadfast on the path towards sustainability.  Under the "CPF Sustainability in Action 2030 Strategy", the Company strives to accomplish the 3 sustainability pillars, comprises "Food Security, Self-Sufficient Society, and Balance of Nature". The strategy is driven by its 3-benefits commitment in making contribution to the country, the people, and the Company, simultaneously, as well as facilitating the United Nations Sustainable Development Goals (SDGs). The sustainability strategy is guiding the Company towards social responsibility and environmental stewardship, on the foundation of good governance. Thus, CP Foods ascertain it can keep on delivering quality and safe food, in tandem with ensuring food security for global consumers.