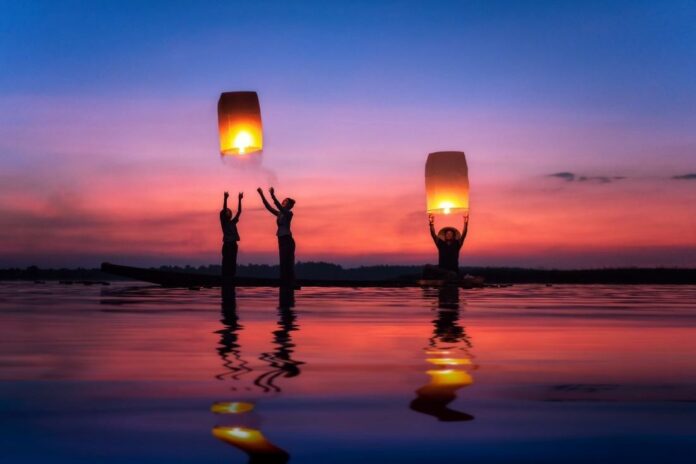 As More Borders Reopen Across Key Markets in Asia Pacific, Marriott Bonvoy Is Helping Fulfill Travelers' Growing Appetite For Long-Awaited Travels With Its Extraordinary Portfolio Of 30 Brands And Exclusive Offers.
Singapore – October 6, 2022 – When it comes to travel today, people are making every moment count and no longer putting off that dream vacation. In fact, in this upcoming holiday season, many travelers aim to cross off at least one of their bucket list travel experiences, according to a recent YouGov survey conducted by Marriott Bonvoy, Marriott International's award-winning travel program. 
To unleash the urge to travel like never before, Marriott Bonvoy's celebratory Week of Wonders taking place from Oct. 6th to 13th 2022 is set to satisfy wanderlust with exclusive offers, including discounted room rates, opportunities to earn bonus points towards free stays, and capabilities to redeem incredible experiences through Marriott Bonvoy Moments TM. 
"This year's Week of Wonders is one of the best times to enjoy the benefits that comes with being a Marriott Bonvoy Member," shared by Julie Purser, Vice President, Marketing, Loyalty and Partnerships, Marriott International, Asia Pacific. "This week is all about all members with incredible offers that will satisfy our members' overwhelming urge to explore and experience the world – whether it is a weekend getaway nearby or a trip halfway around the globe." 
With Week of Wonders, Marriott Bonvoy is Satisfying Wanderlust with Extraordinary Experiences and Enticing Global Offers  
Marriott Bonvoy members can access a variety of global and regional Wonders across Marriott Bonvoy's expansive portfolio of extraordinary brands, including: 
Travelers eager to reignite their spirit of discovery can book their next hotel redemption stay for up to 15% less points at over 4,500 hotels and resorts worldwide during Week of Wonders.  
Members can earn 2,000 bonus points per stay, starting from the 2nd stay. Plus, co-brand card members get an additional 2,000 bonus points per brand, starting with the 2nd brand.
Week of Wonders is the perfect time to book any of the 76,000+ premium homes available with Homes & Villas by Marriott International. Members can earn double points on bookings made during Week of Wonders, plus earn double Elite Night Credits per stay toward Elite status.  
Week of Wonders offers a 50% bonus on purchases of 2,000 or more points for travelers who wish to get closer to the next vacation as quickly as possible.
Members can turn their dream vacation into a reality with Marriott Bonvoy Moments. For example, members can enjoy VIP treatment on Race Day with the Mercedes-AMG PETRONAS F1 Team
at the Japan Grand Prix or a private dreamy vacation in Maldives. 
Members can earn double points on travel experiences booked through Marriott Bonvoy Tours & Activities, featuring a large selection of unique experiences.   
Members checking in Marriott Bonvoy participating hotels and resorts in Asia Pacific (excluding Greater China) can elevate their stay with complimentary breakfast for two, welcome amenities and hotel credits when they book a premium room from today till the end of 2022.