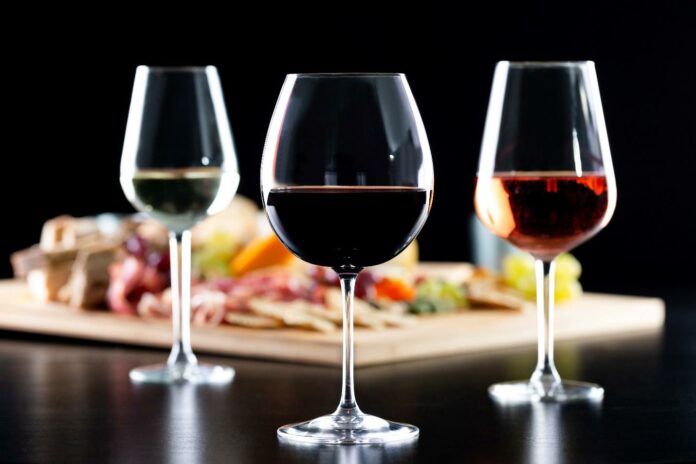 Appreciation for Good Wine in Thailand is Growing
Thailand is slowly undergoing an awareness and appreciation of fine foods of every variety. Bangkok is home to a wide variety of restaurants serving a range of delicious foods. In developing a taste for fine foods, the residents of Thailand are also becoming interested in exploring the world of quality wines. 
These days, upscale Thai restaurants serve quality wines that are paired with certain dishes. The wines expand the appreciation of both the creative dishes they serve, and they sometimes surprise their guests with how well wine goes with a variety of foods. 
The diners are becoming enchanted by the new flavours the wines impart to familiar dishes, and they immerse themselves in learning more about wine.
Creating a Homegrown Thai Wine Industry
A few intrepid entrepreneurs are taking their appreciation for wine a step further. There are five notable Thai wineries operating in Thailand, with the Khao Yai region hosting three of the vineyards and beginning to be known as the wine region of Thailand. But there are also vineyards on both sides of the Gulf near Hua Hin and in Chonburi. They are creating some reds, whites, and rosés that are creating a favourable buzz in the wine world.  
This current interest in wine will only continue to grow with the variety and quality of fine dining restaurants in the country continuing to expand. Within the last two years, the Michelin Guide has published a guide to the restaurants of Thailand. This has put the country's restaurants on notice that fine dining in Thailand is here to stay. 
Supporting the Fine Dining Market
With the emphasis on creating fine dining establishments, the one part of the equation that was lacking was a solid supplier of fine wines and spirits. There were always beer, wine, and spirit suppliers in Thailand, but they simply would stock the easily available brands. What was needed as the dining choices became more sophisticated was a supplier that took the time to learn about the products that were available in the world and made educated choices based on a knowledge of wine varieties and brands. 
Discover Ambrose Wine and Spirits
Ambrose Wine and Spirits has been filling that void in wine and spirit distributors in Thailand since 1996. From our locations in Bangkok, Chiang Mai, Samui, and Phuket, we serve restaurants, cafes, and bistros with our extensive selection of fine wines and spirits. Some of our brands include:
Montes

Dourthe

Robert Mondavi

Yellow Tail

Hardys

Gosset Champagne

Piccini

Kaiken

Gato Negro

Peter Lehmann

Kim Crawford

Babich

Edinburgh Gin

Glengoyne

Fireball

Southern Comfort
Our wines include vintages from:
Argentina

Australia

Chile

France

Germany

Italy 

New Zealand

South Africa

Spain 

Thailand 

USA
We are making a difference in the quality of the wine and spirits that residents of Thailand are now able to enjoy. 
If you want to learn more about the services and wide range of products carried by Ambrose Wines and Spirits, feel free to contact us at any of the four locations nearest you.