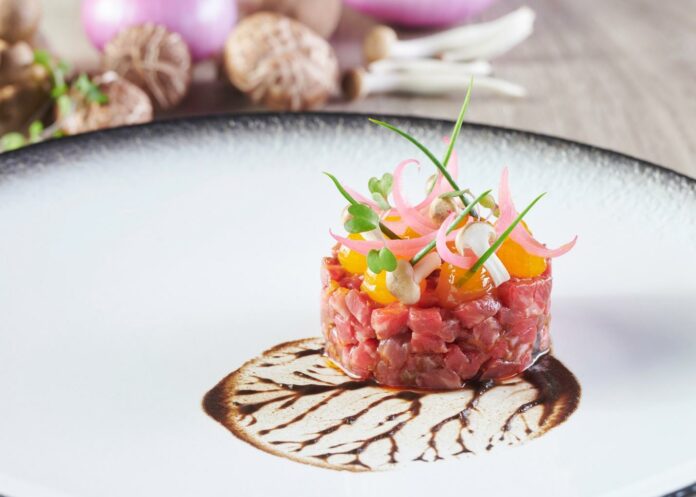 Embark on culinary escapades like no other with Marriott Bonvoy and enjoy double points at our participating restaurants and bars, plus special "Monday Madness" offers
BANGKOK, THAILAND, February 2023 – Marriott Bonvoy, Marriott International's award-winning travel program and marketplace, is making it even more rewarding to socialize, dine and unwind in Thailand with its new "Double Points" promotion!
For a limited time only, from 6th February to 12th March 2023, in-house guests, local residents and other visitors can embark on culinary escapades like no other with Marriott Bonvoy and enjoy double points at participating restaurants and bars all across the kingdom. Plus, diners may enjoy the "Monday Madness" offer simultaneously, which lets everyone start the week in style with special deals for lunch, dinner or cocktail hour when they visit our hotels and resorts on a Monday. 
The Double Points promotion can be enjoyed at a total of 112 restaurants, bars and lounges at 20 hotels and resorts* in Thailand, from fine-dining venues, specialty restaurants and sophisticated lounges to casual cafés, poolside bars and beach clubs. So, whether you're seeking a memorable meal in the heart of Bangkok, a light daytime bite in Chiang Mai, Hua Hin or Rayong, or evening drinks as the sun sets over the sea in Phuket, Khao Lak or Koh Samui, Marriott Bonvoy will make every gastronomic experience even more uplifting.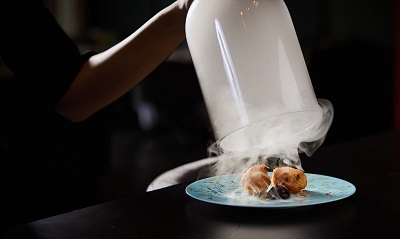 By earning twice the points (20 points per USD1 spent, instead of 10 points), Marriott Bonvoy members can unlock amazing experiences even faster. Points can be redeemed for free nights and dining at hotels and resorts worldwide, plus an exclusive selection of Marriott Bonvoy Moments, including cultural, culinary and lifestyle experiences all around the globe!
And that's not all! Marriott Bonvoy is making Mondays in Thailand even more appetizing with its Monday Madness promotion, which includes exclusive culinary deals and discounts at hotels and resorts in Bangkok, Phuket, Koh Samui, Pattaya and Rayong. From mouth-watering menus and special prices to "buy one get one free" and free-flow promotions, these attractive offers are sure to ease the Monday blues. 
The Double Points promotion runs from 6th February to 12th March 2023 and is only available for Marriott Bonvoy members. Not a member yet? Click here to sign up for free today!
To learn more, please visit https://marriottbonvoyasia.com/thailanddoublepoints2023.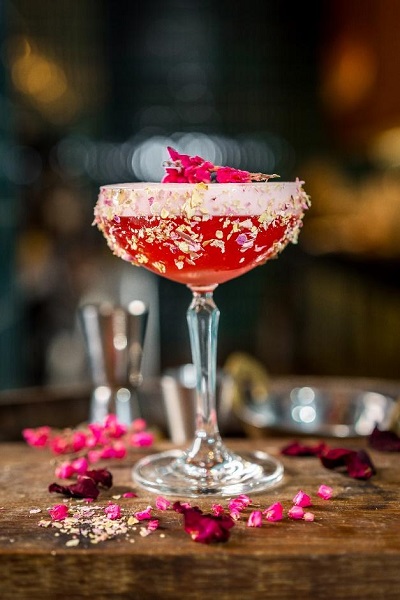 *Hotels & F&B outlets participating in the Double Points promotion:
Bangkok:
Bangkok Marriott Hotel Sukhumvit (57th Street, CC Company, Azure, Lobby Lounge, The District, Octave)

Bangkok Marriott Hotel The Surawongse (Praya Kitchen, Yao Restaurant, Lobby Lounge, Yao Rooftop)

Bangkok Marriott Marquis Queen's Park (Goji Kitchen + Bar, Pagoda Chinese Restaurant, Lobby Lounge, Siam Tea Room, Akira Back, ABar Rooftop)

Courtyard by Marriott Bangkok (MoMo Cafe)

Renaissance Bangkok Ratchaprasong Hotel (Flavors, R Bar, H20, La Tavola, Fei Ya)

The Athenee Hotel, a Luxury Collection Hotel, Bangkok (Rain Tree Café, THSC, Kintsugi, The Silk Road, The Allium, The Bakery, The View, Glaz Bar)

The St. Regis Bangkok (VIU, IGNIV, The Lounge, St. Regis Bar, The Pool, Decanter)

The Westin Grande Sukhumvit, Bangkok (Seasonal Tastes, Zest Bar, Kisso)

JW Marriott Hotel Bangkok (JW Café, Lobby Lounge, NY Steakhouse, BBCO, Man Ho, Tsu, Nami, Manhattan Bar)
Chiang Rai:
Le Meridien Chiang Rai Resort & Spa (Latest Recipe, Favola, Latitude 19)
Hua Hin:
Hua Hin Marriott Resort & Spa (Amber Kitchen, Lobby Lounge, Pool Bar, Siam Bakery, Big Fish & Bar)
Khao Lak:
Le Meridien Khao Lak Resort & Spa ( The Nest, Beach Grill, The Pizzeria, Le Scoop, Bamboo, Coconut Joe's, Latitude 08)

JW Marriott Khao Lak Resort & Spa ( Waterfront, Czar Lobby Bar, Infinity, Sakura, Olive, Deli, Takrai, Aquamarine Bar, Beach Bar, Drift, Sala Pool Bar)
Koh Samui:
Renaissance Koh Samui Resort & Spa (Banana Leaf, tawaNN, Tapas, Pool Bar) 
Phuket:
Four Points by Sheraton Phuket Patong Beach Resort (Sears & Co., TDBC, Chao Leh, The Pool Bar, The Lobby Bar)

Phuket Marriott Resort & Spa, Merlin Beach (Merchant, Beach Grill, The Lounges, Thai Pantry, D.O.C.G)

The Naka Island, a Luxury Collection Resort, Phuket (Tonsai, My Grill, Z Bar, Rum Chapel)

Renaissance Phuket Resort & Spa (Loca Vore, Takieng, Sandbox, Doppio, The Lounge )

JW Marriott Phuket Resort & Spa (Siam Deli, Cucina, JW Café, Lobby Bar, Andaman Grill, Pool Bar, Ginja Taste, Aqua, Zest, Delight, M Beach Club)
Rayong:
Rayong Marriott Resort & Spa (C-Salt, JAVA+, The Lounge, Fish Bar, Water Bar)