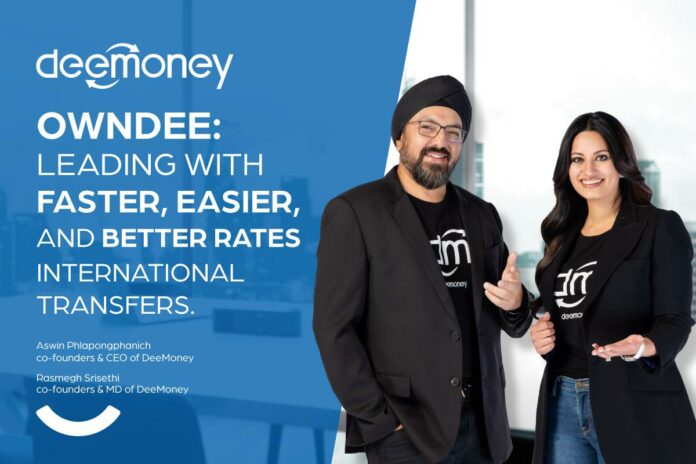 Highlights:
DeeMoney is Thailand's No 1 money transfer service licensed by BoT
DeeMoney aims to be NeoBank offering comprehensive cross-border payment and money transfer services on digital platforms that best address target customers' demand
In 2022, DeeMoney emerged as a dominant fintech player in the non-bank money transfer sector, with overall transactions exceeding 3 million transactions with a volume over 50 Billion Baht. Their impressive performance cemented their position as the largest non-bank money transfer service provider in the industry.
DeeMoney's exceptional performance in 2022 positioned them as a major force in the inbound money transfer market, capturing a remarkable more than 10% market share. Through partnerships and collaboration with traditional banking institutions, DeeMoney has demonstrated their ability to complement and enhance existing services, making them a key player to watch in the industry. 
DeeMoney launches new brand concept called Owndee in 2023 to further strengthen its market leadership.

Own in Thai means "transfer", Dee in Thai means "good". So, OwnDee is what DeeMoney intends to offer to customers with "Better Rate, Faster, Easier" for international money transfers.
Sawasdee Shop Co., Ltd., the provider of DeeMoney money transfer service, currently serves individual customers with its leading 'DeeMoney Neo' application on all mobile devices and corporate customers through the 'DeeBusiness Portal'. Upon successful registration, the registered customers in their platforms can transact cross-border payments and remittances immediately.
Better Rate: DeeMoney's competitive advantages are good exchange rates, speed and convenience. Customers enjoy good exchange rates and low service fees of Bt125 per transaction. 
Faster: A guaranteed fast transfer within one business day to the recipient's account
Easier: Convenient money transfer via DeeMoney platform allows customers to transfer a minimum of only Baht 1,000 per transaction and up to a maximum amount of Baht 800,000 per transaction a day. Currently, the outward remittance can be executed with over 43 counterpart countries globally and tends to increase continuously.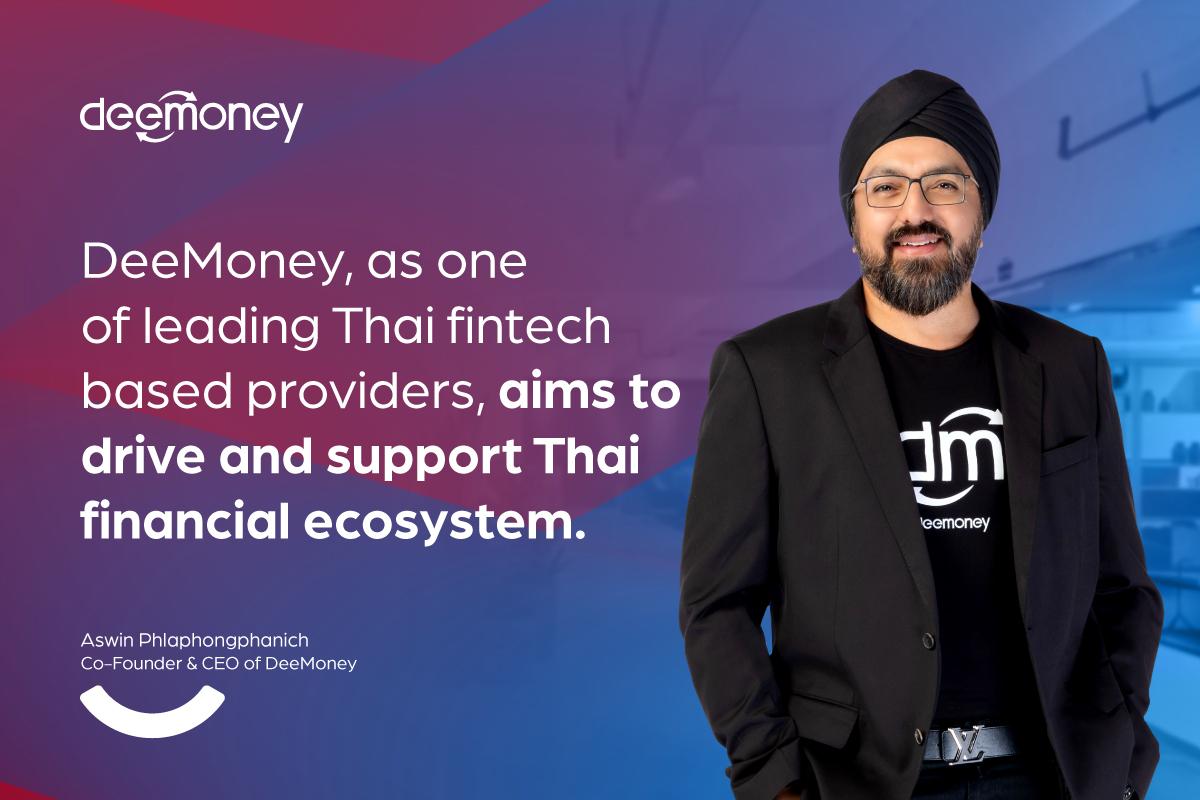 Mr. Aswin Phlaphongphanich, Founder & CEO of DeeMoney, who has vast experience in the FinTech industry that has significant role in Thailand's financial sector under supervision of the Bank of Thailand (BOT) and is going to play more role in the international financial market, said, "In the post-COVID era, all sectors are recovering well, marked by rising economic growth rates and online business transactions as predicted by financial gurus."
Open Competition usually leads to a diverse group of participants and products and services that better meet diverse needs of customers. Other than traditional banks, those fintech-based providers like DeeMoney can develop new product innovation to serve customer needs with safe, convenient, speedy, a variety of choices. In the end, this will bring better benefit to the entire industry and encourage free competition in the future.
Open Infrastructure creates various players in accessing infrastructures at reasonable cost and fair game.
Open Data allows for effective use of data. As a leading Thai fintech based provider, DeeMoney is ready to support and drive Thai financial ecosystem. Since the first day DeeMoney received a license from BOT in 2018, the company has been supporting this development with its commitment to providing financial and cross border money transfer services at reasonable and fair prices, which is in line with the World Bank's direction.
Thanks to the BOT and DeeMoney's data and intelligence Aswin is confident that DeeMoney will be one of the potential game changers in Thai financial system.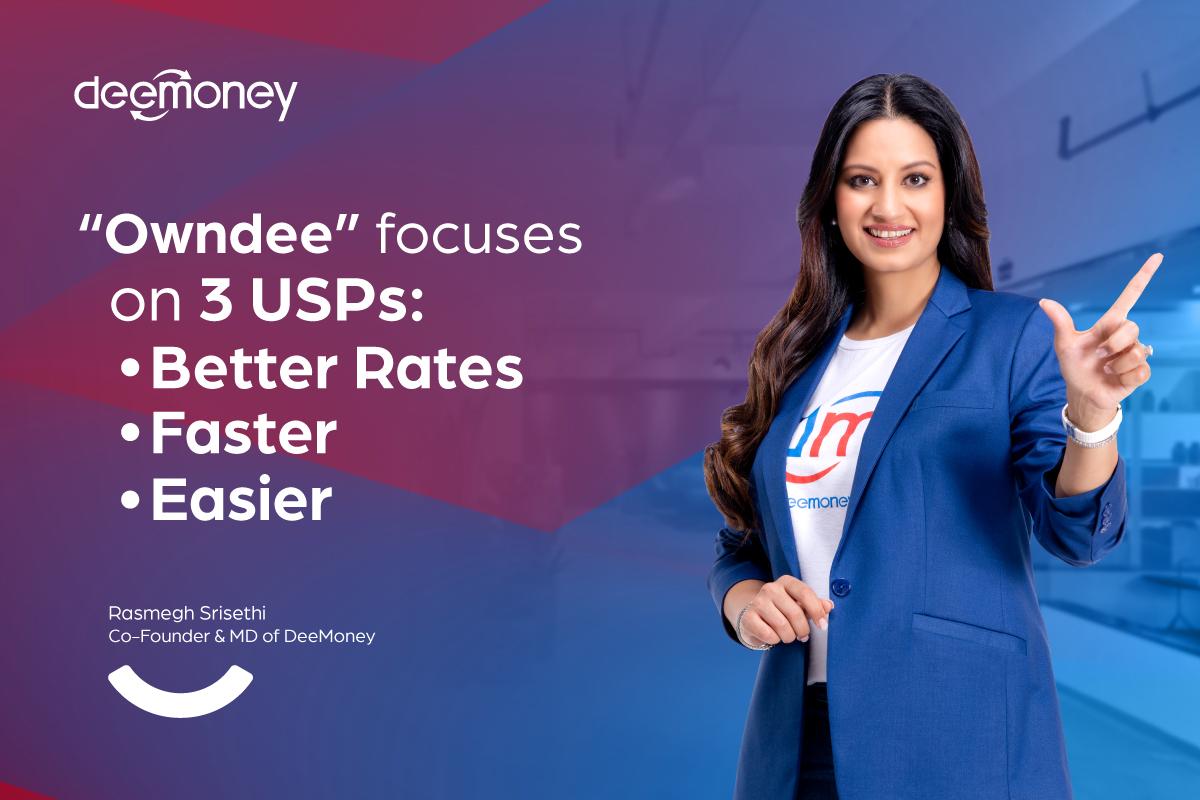 Ms. Rasmegh Srisethi, Co-Founder and Managing Director, added, "DeeMoney's impressive performance in processing both inbound and outbound money transfers have positioned the company as a significant player in the industry. In 2022, DeeMoney achieved a new milestone in expanding our customer base. Last year, we have recorded a 60% growth in outward remittances via the DeeMoney platform, having processed over 3 million transactions with a total volume exceeding 50 billion Baht. We also saw a record high of inbound remittances via DeeMoney platform at more than 10%. 
In 2023, DeeMoney plans to drive our business through new business strategy, including positioning the new brand concept that supports our platform development, promoting financial literacy, and assuring pleasant customer experience through Owndee's three unique selling points (USP) – Better rates, Faster, and Easier transfers." 
Own in Thai means "transfer", Dee in Thai means "good". So, OwnDee is what DeeMoney intends to offer to customers with "Better Rate, Faster, Easier" for international money transfers.
With an aim to become Thailand's no.1 NeoBank, DeeMoney will take proactive steps to become the leader in international money transfer service in terms of value, customer experience and strong relationship with customers. These are important to expand borderless access to financial service for individual customers, and MSMEs.