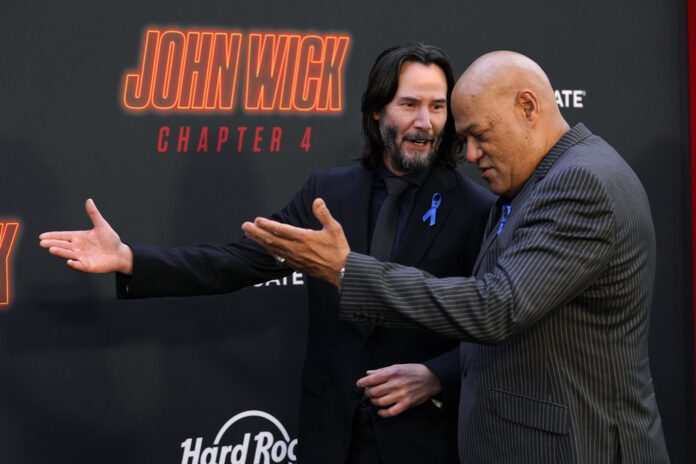 LOS ANGELES (AP) — Keanu Reeves and Laurence Fishburne were among the "John Wick: Chapter 4″ stars honoring Lance Reddick, their co-star who died unexpectedly last week, at the film's Los Angeles premiere.
"We lost our brother, and in a really sort of very shocking way. I think we're all still in shock. "Life is," the visibly-shaken Fishburne said, pausing briefly before continuing, "hard sometimes."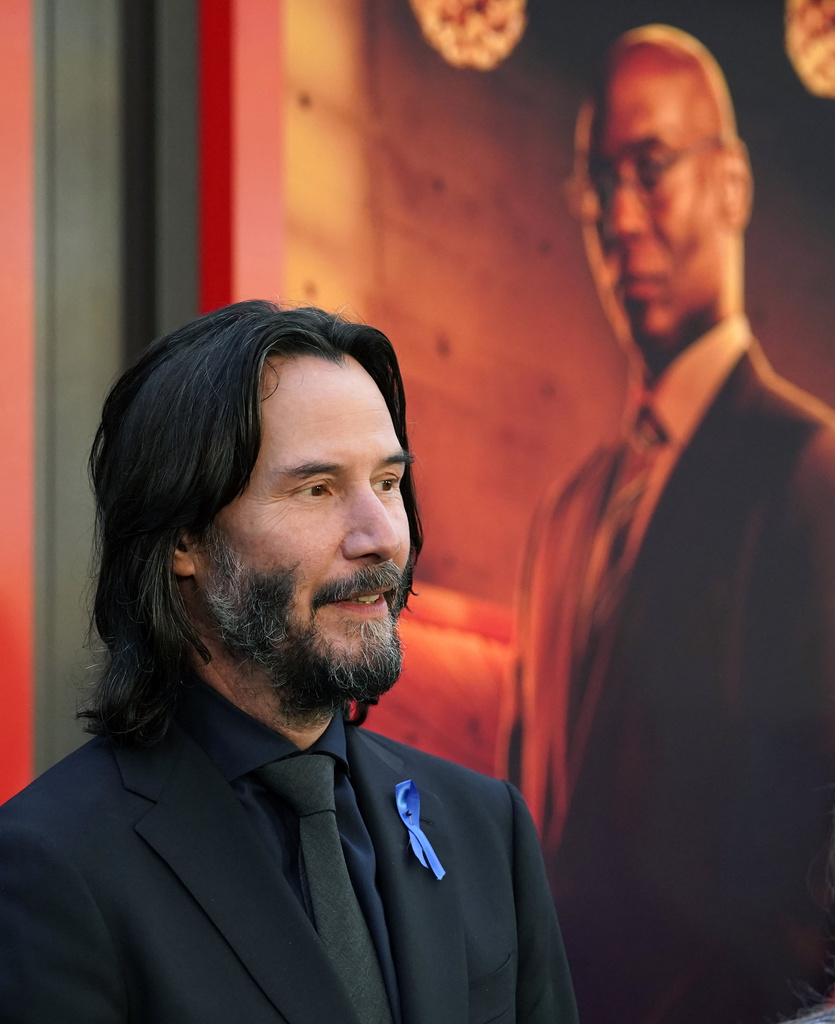 Many of those who worked on the film wore blue ribbons to honor Reddick, who was a prolific character actor with prominent roles in "The Wire," "Oz" and the "John Wick" film franchise.
"Just to be in his light and to get a chance to work with him, I'll cherish for the rest of my life," Reeves said. "He had such a passion for his work and his craft. He was gracious. He had a dignity to him and a presence."
Reddick, 60, died Friday in Los Angeles of natural causes, his publicist Mia Hansen said. No further details were provided.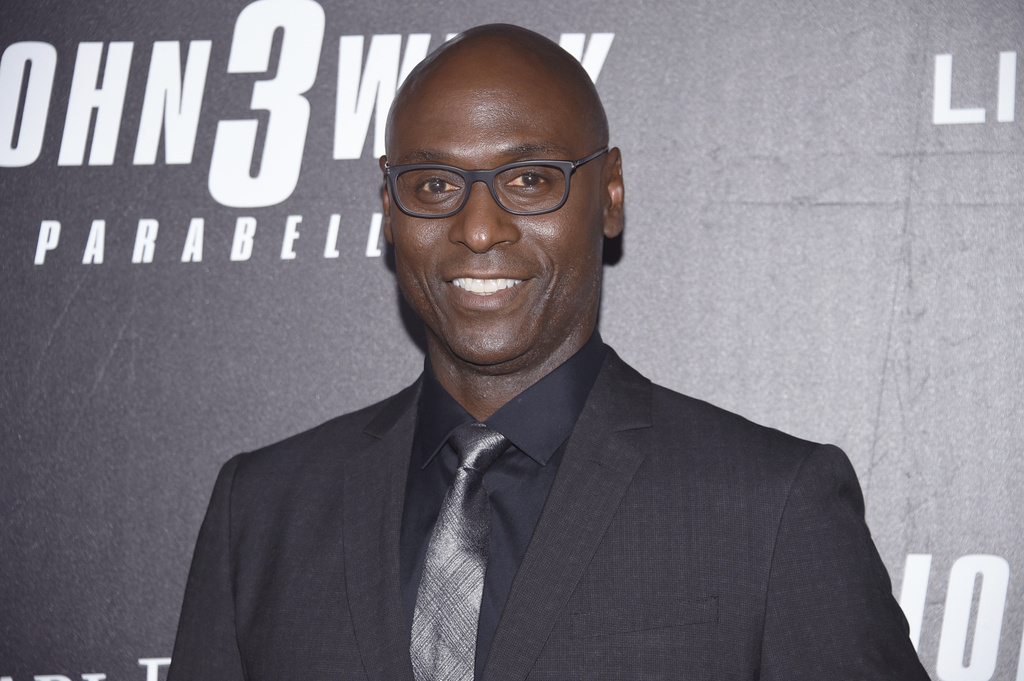 Tributes have poured in for the actor, whose roles made him a beloved and recognizable star of television and films. He played Charon, the multi-skilled Continental Hotel concierge who is fond of Wick, an assassin played by Reeves. The latest installment arrives in theaters Friday.
"He's the goodness of this film. He was kind of, in many ways, the heart of the film because his character loved John Wick," Fisburne said.
"You know, it's always hard when you lose someone that you love dearly . . . but you're also incredibly grateful for the time you had together. We were fortunate enough to work with Lance since the very beginning of the 'John Wick' franchise. I mean it's been almost 10 years," director Chad Stahelski said. "I really wish he could be with us tonight, but, you know, life. But we're very fortunate to have known him. And he's a great man, a great artist, a great human, a dear friend."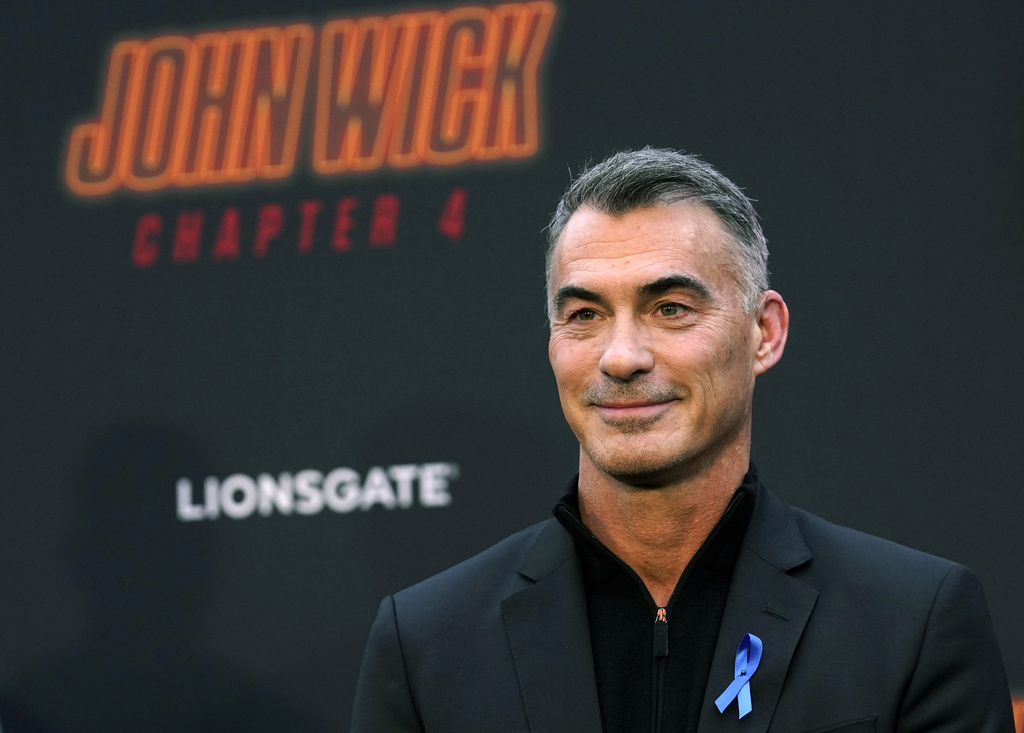 Shamier Moore, a newcomer to "Wick" franchise, recalled how Reddick took time to say a kind word on set.
"I grew up watching Lance Reddick. It is a bittersweet moment because he was definitely one of my heroes growing up as an actor, as a Black actor," Moore said. And even though we didn't share screen time together in this film, we shared some time off camera and he was salt of the Earth when he first met me.
"He said, 'Shamier, you're incredible. I love your work man,' and like, it melted me like a puddle. "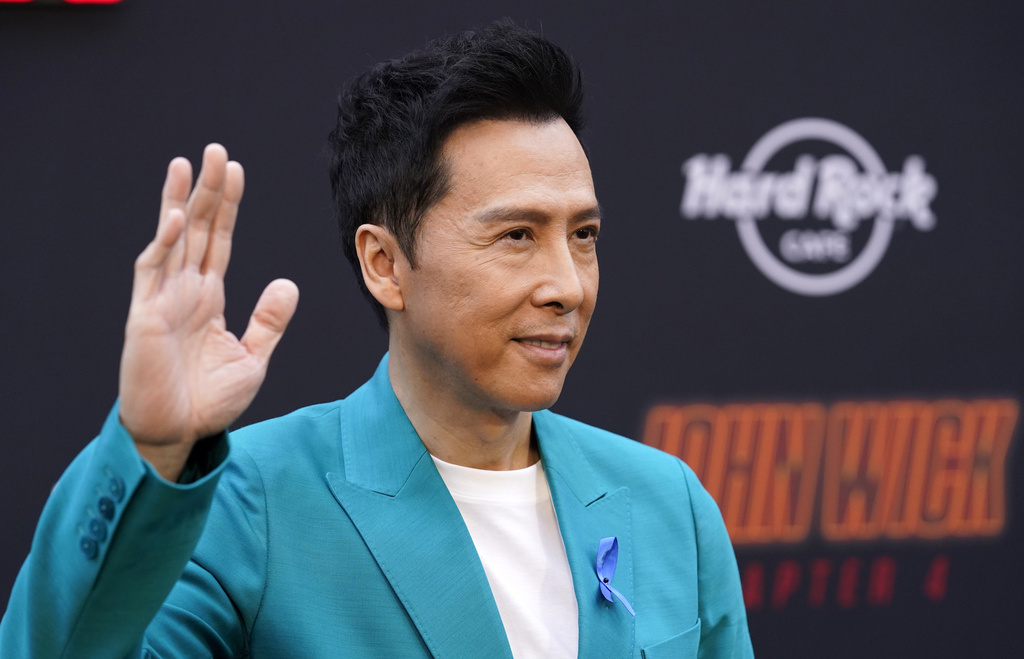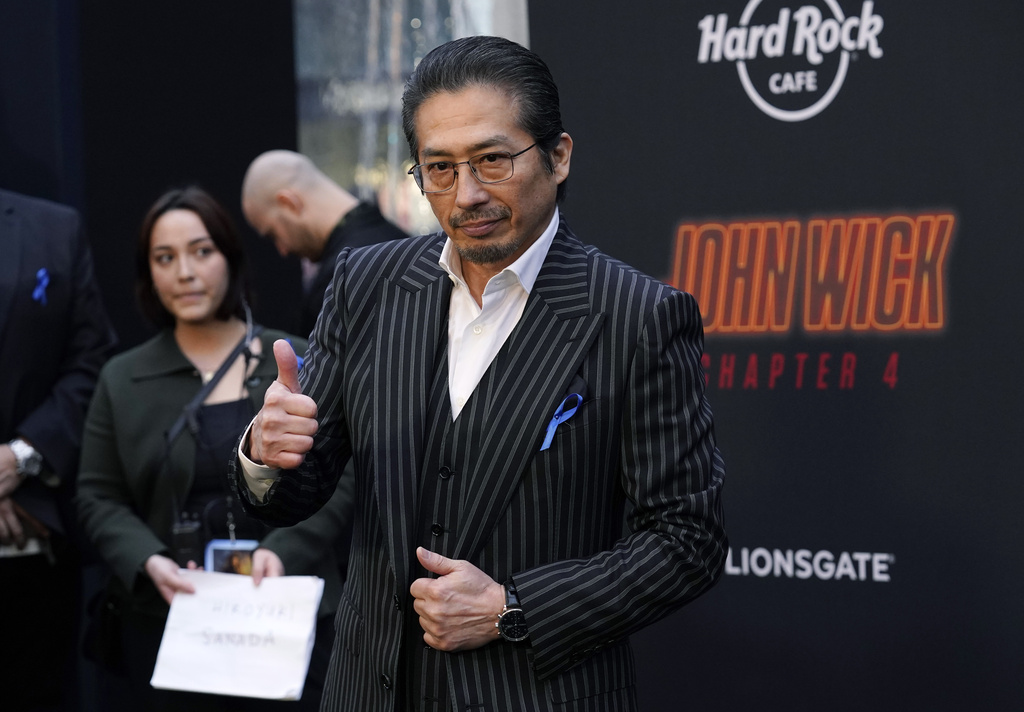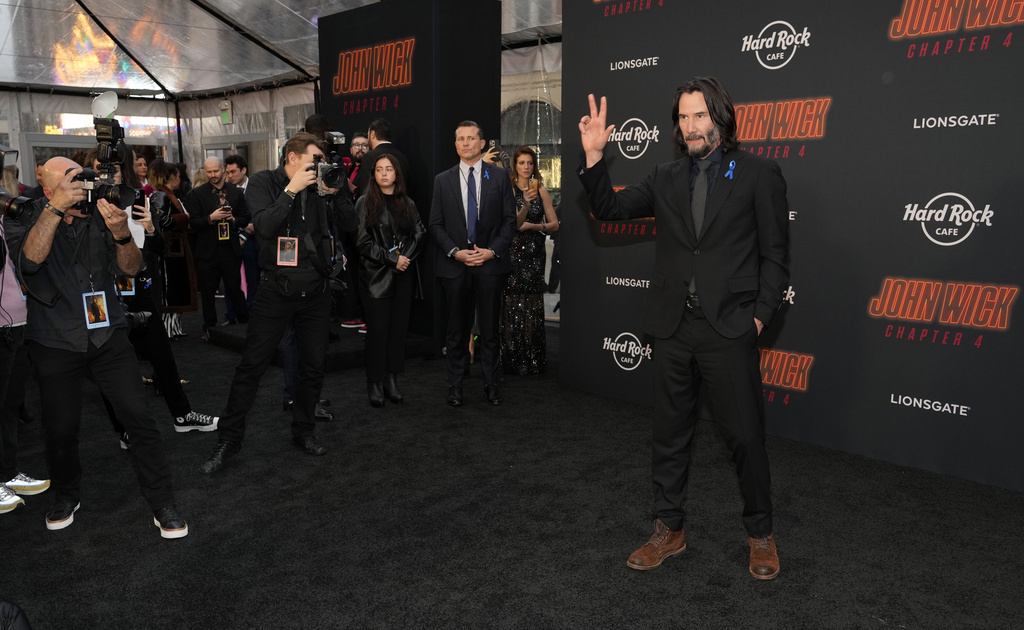 The Baltimore-born-and-raised Reddick was a Yale University drama school graduate who enjoyed some success after school by landing guest or recurring roles "CSI: Miami" and "Law & Order: Special Victims Unit." He also appeared in several movies, including "I Dreamed of Africa," "The Siege" and "Great Expectations."
It was on season four of "Oz," playing a doomed undercover officer sent to prison who becomes an addict, that Reddick had a career breakthrough.
"I was never interested in television. I always saw it as a means to an end. Like so many actors, I was only interested in doing theater and film. But 'Oz' changed television. It was the beginning of HBO's reign on quality, edgy, artistic stuff. Stuff that harkens back to great cinema of the '60s and '70s," he told The Associated Press in 2011.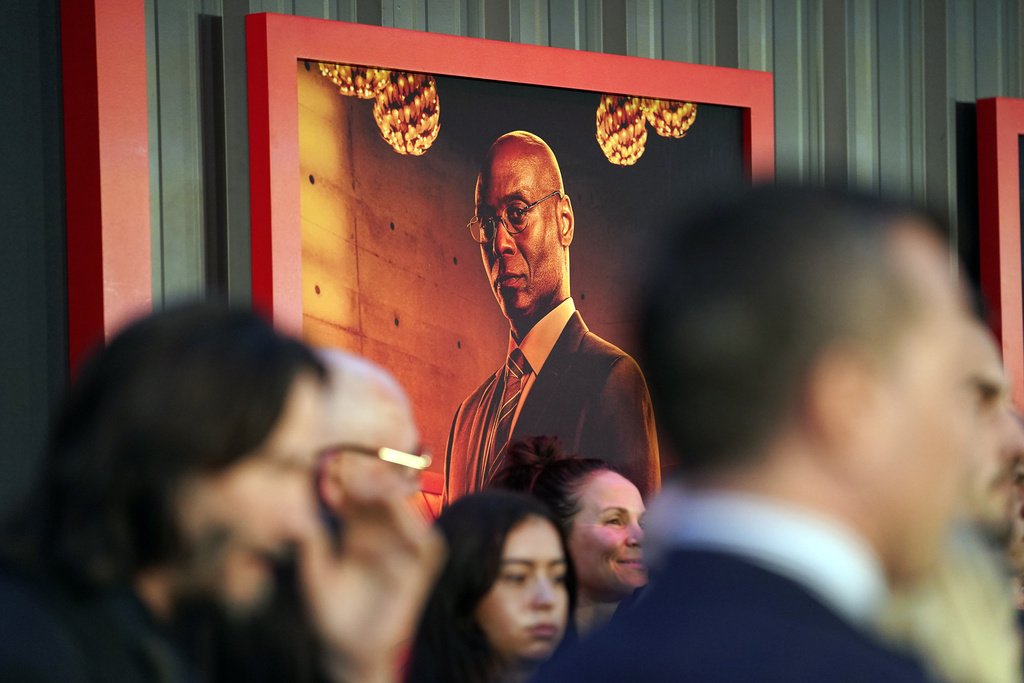 "When the opportunity for 'Oz' came up, I jumped. And when I read the pilot for 'The Wire,' as a guy that never wanted to be on television, I realized I had to be on this show."
Reddick attended the prestigious Eastman School of Music, where he studied classical composition, and he played piano. His first album, the jazzy "Contemplations and Remembrances," came out in 2011.
He had a recurring role as Jeffrey Tetazoo, director of the Central Intelligence Agency, on the CBS series "Intelligence." On "American Horror Story: Coven," he portrayed Papa Legba, the go-between between humanity and the spirit world.
Reddick is survived by his wife, Stephanie Reddick, and children, Yvonne Nicole Reddick and Christopher Reddick.
______
By KRYSTA FAURIA Associated Press