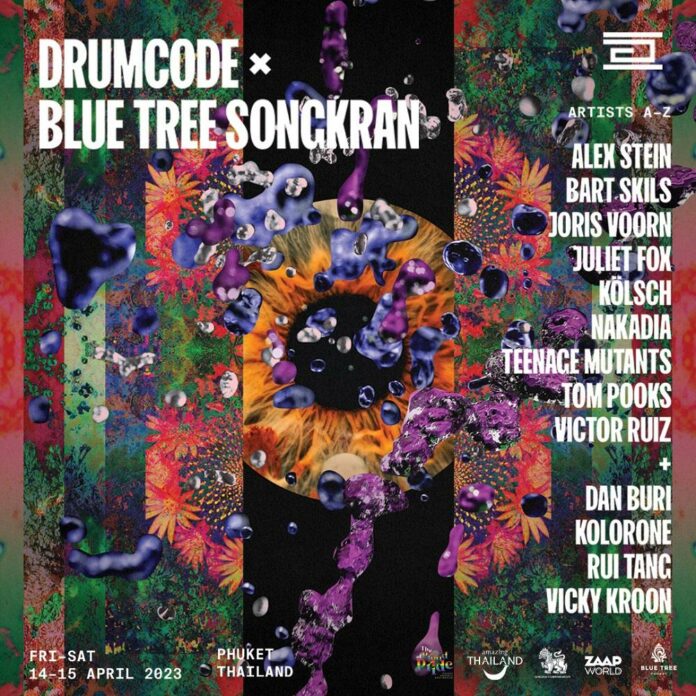 This Songkran, awaken your spirit with "DRUMCODE X BLUE TREE SONGKRAN", featuring the 'DRUMCODE' stage and renowned DJs such as Kolsch, Joris Voorn, Teenage Mutants, Victor Ruiz, Juliet Fox, Bart Skils, Alex Stein, Tom Pooks, Nakadia plus many local DJs. Awaken the fun and party over 2 Days on 2 Stages with 2 Atmospheres on 14th-15th April 2023. 
"DRUMCODE X BLUE TREE SONGKRAN" offers a unique experience with a techno music festival led by world-famous DJs. Plus, many local DJs. Double the fun with included access to the largest crystal lagoon in Thailand. There are a wide variety of slides and activities such as Super Fly, Zipline, Cliff Jumping, Fly Board, Rock Climbing Paddle Board, Aquatic Show, and much more.
The Thai techno iconic, Nakadia, who has achieved international success, will be one of the performers on the "DRUMCODE" stage. She's excited to officially announce that the DRUMCODE stage will be in Thailand for the first time at the Blue Tree Songkran event. She would like everyone to come and join this amazing event as it promises to be the best two days ever. "See you!", she says. 
Tickets are available for 4,000 baht for online purchase at www.Bluetree.fun or www.Bluetreesongkran.com and for 4,500 baht at the event. The ticket is a Combo Ticket and inclusive access to all activities in the Crystal Lagoon on 14th-15th April 2023.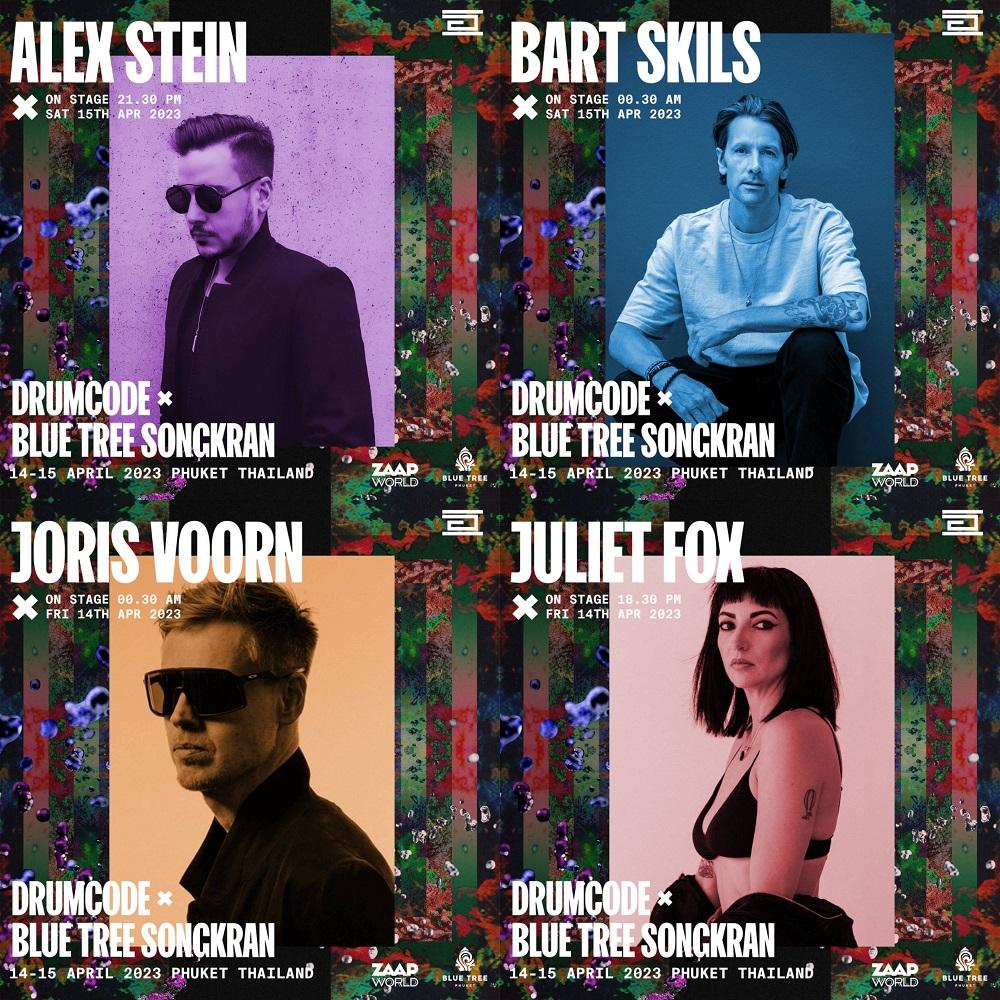 For more information, please call 076-602435 or visit https://bluetree.fun/   
DJ Line Up Schedule on 14-15 April 2023
DRUMCODE STAGE @ Blue Tree Park
Alex Stein
Bart Skils
Joris Vorn
Juliet Fox
Kolsch
Nakadia
Teenage Mutants
Tom Pooks
Victor Ruiz
Dan Buri
Kolourone
Rui Tang
Vicky Kroon
Blue Tree Stage (Local DJs) @ Blue Tree Lagoon
Notto
Dennis Lee
Stixplanet
Radar Radario LIVE
Tam Bagerman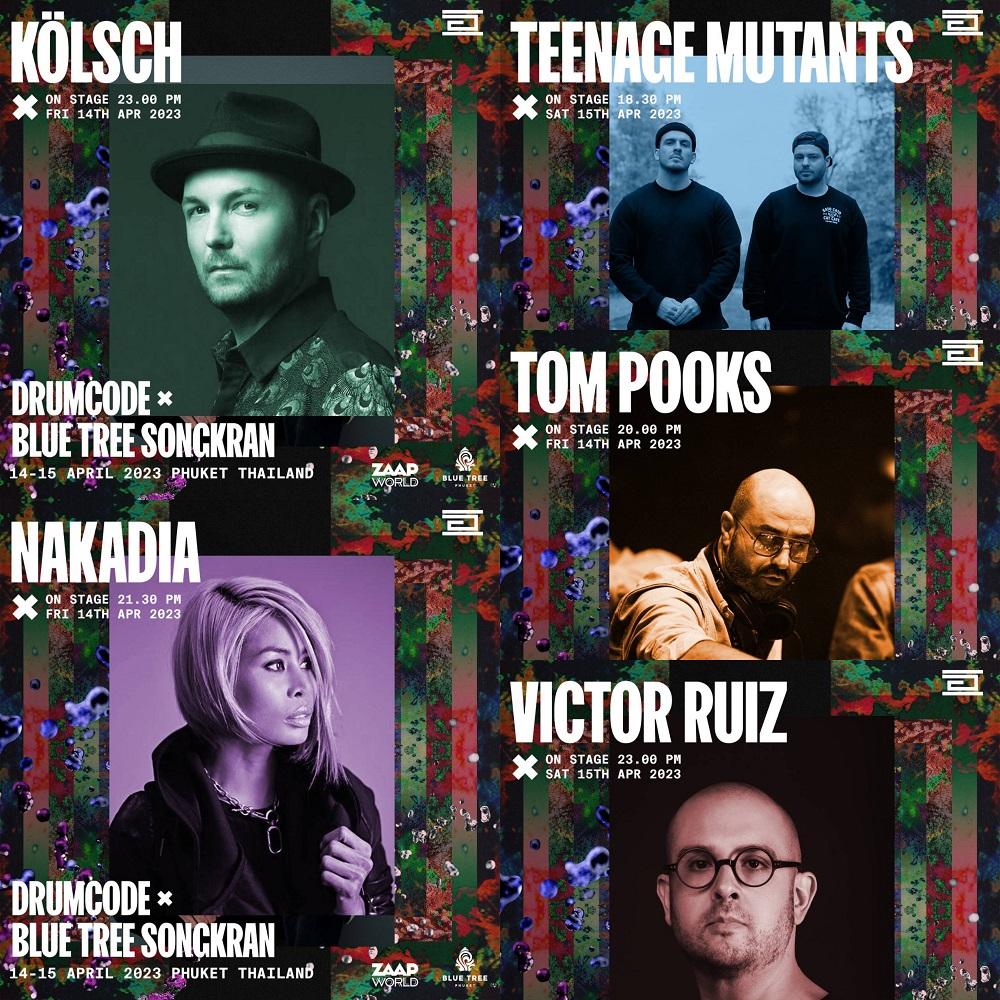 Note:
-Combo Ticket can be used for both days of the event inclusive of access to all water and activities in the Crystal Lagoon area (no single-day ticket sale) 
– More information on Drumcode can be viewed at  https://en.wikipedia.org/wiki/Drumcode_Records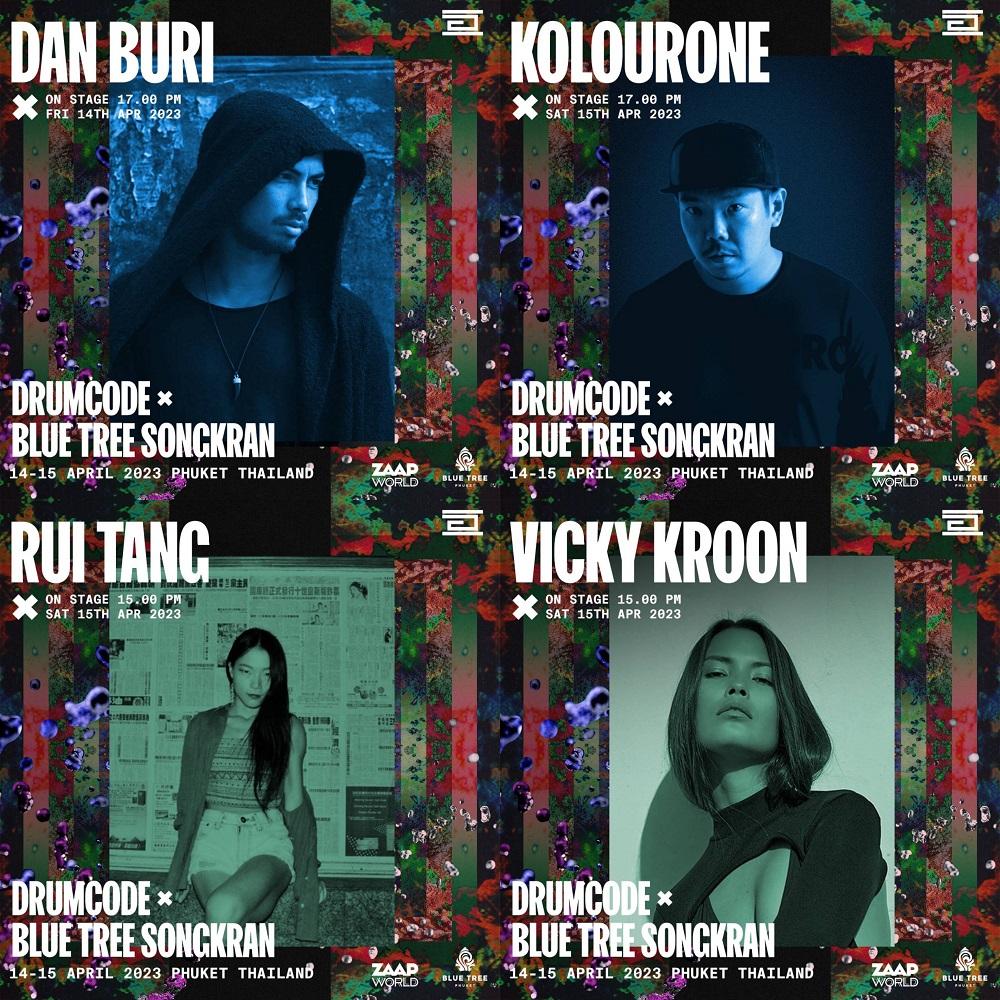 #BlueTree #BlueTreePhuket 
#DRUMCODE #DRUMCODEXBLUETREESONGKRAN
#Entertainmenthub #ThrillandChill #DayandNight 
#Songkran #Festival #SongkranFestival