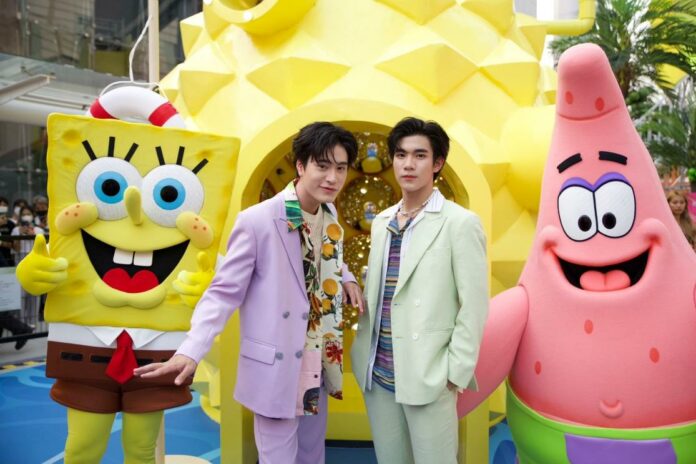 Siam Paragon beats the heat of summer with Nickelodeon's global icon SpongeBob SquarePants and friends collaboration at Siam Paragon Summer Ultrasonic "Feel the waves and beats" Feel the summer fun with a massive SpongeBob slide in the heart of Bangkok and concert from top Thai artists on April 12-23, 2023 at Parc Paragon, Siam Paragon.
Siam Paragon, a world-class shopping destination, reinforces its positioning as the top-of-mind destination for Thai and international tourists with an extraordinary and fun-filled summer celebration, Siam Paragon Summer Ultrasonic 2023, "Feel the Waves and Beats."
The event features a  collaboration with Paramount Consumer Products featuring Nickelodeon's global icon SpongeBob SquarePants, right here in Bangkok. 
 SpongeBob SquarePants, the globally adored yellow sponge animated character and his buddy the pink starfish Patrick Star will ramp up the summer fun. Under the concept "Colorful DAY Playful NIGHT," Parc Paragon at Siam Paragon will present art installations depicting the many expressions of SpongeBob SquarePants and his friends, and will feature a thrilling seven-meter-high slide, right in Bangkok's city center.
The event will take place April 12-23 2023, thanks to a collaboration between Nestlé Pure Life by Nestlé (Thai) Company Limited and FWD Life Insurance Public Company Limited.
In addition, the summer fest offers entertaining experience with concerts from well-known Thai artists and SpongeBob SquarePants and Patrick Star.  The opening of Siam Paragon Summer Ultrasonic 2023 "Feel the Waves and Beats" on 12 April 12, 2023 at Parc Paragon two heartthrobs, " Gemini & Fourth", will also perform a Special Show.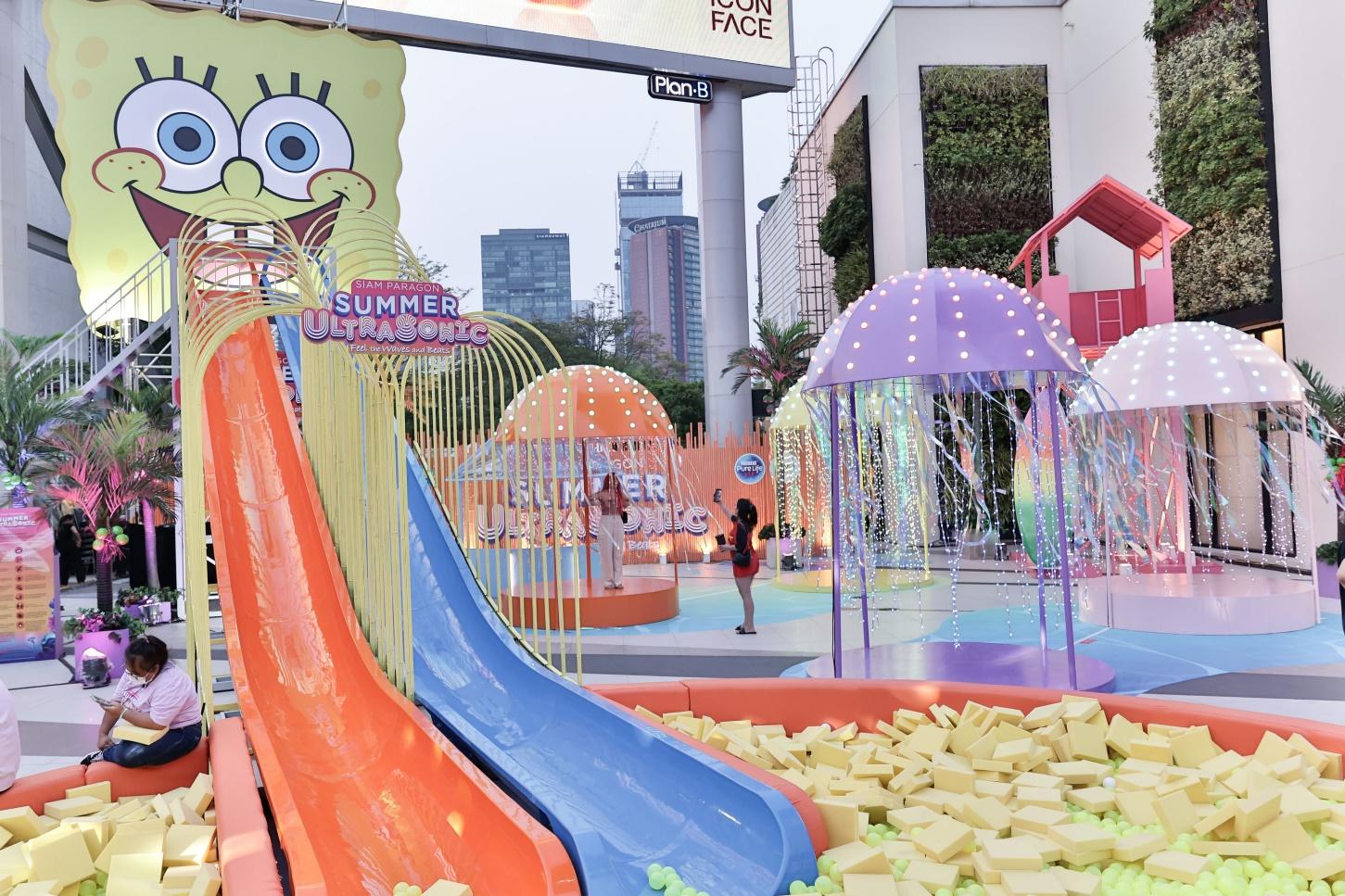 Thanaporn Tantiyanon, Group Head, Siam Paragon Business Unit, said: "Siam Paragon reaffirms its positioning as the top-of-mind destination among Thai and international visitors. We dedicatedly deliver multi-dimensional experiences that are above and beyond expectations and this grand summer celebration truly embodies our vision. 
The Siam Paragon Summer Ultrasonic 2023 "Feel the Waves and Beats" is a collaboration between Siam Paragon and Nickelodeon's SpongeBob SquarePants from Paramount Consumer Products to offer a colorful vibe and fun experience.
Under the theme "Colorful DAY Playful NIGHT," Parc Paragon brings joy and fun to the heart of the city with installation art inspired by the ocean including SpongeBob's pineapple house, colorful jellyfish, complemented by a seven-meter-tall SpongeBob slide. During the day, visitors will enjoy the taking photos and various activities, while the evening offer a brilliant lighting display of the enchanting underwater world environment."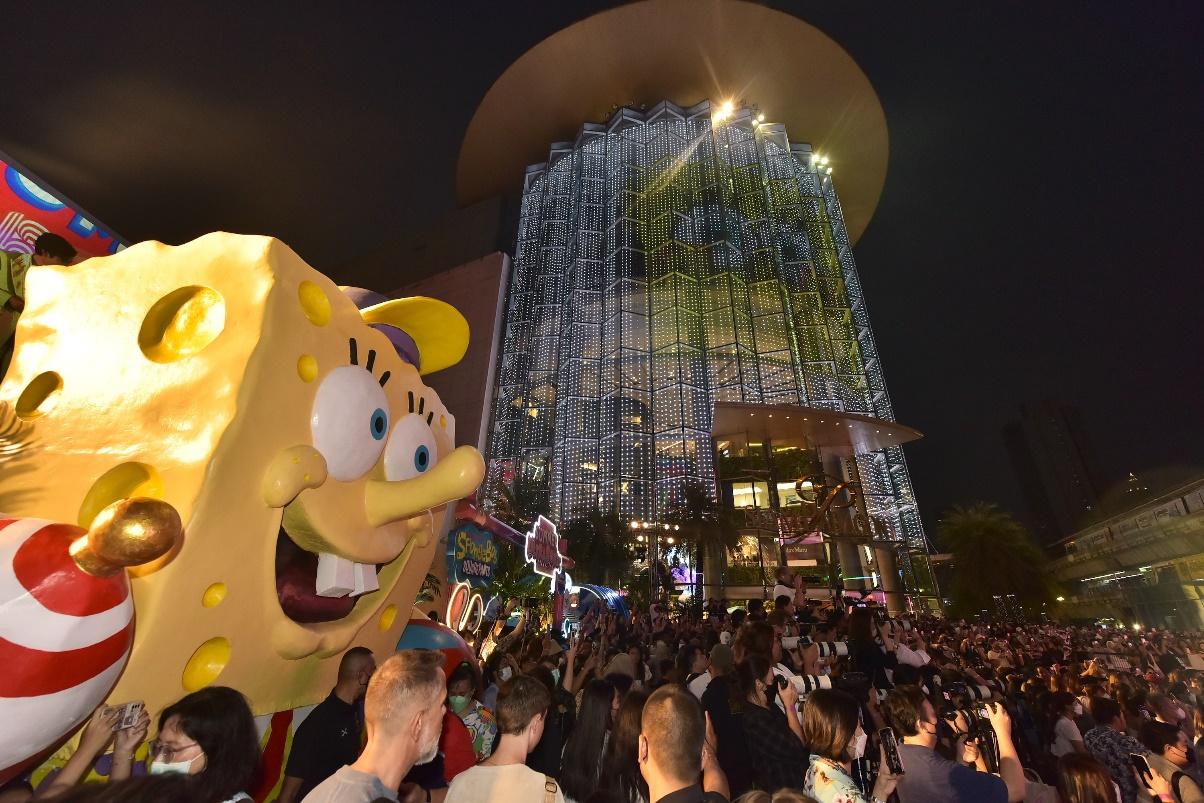 "Popular Thai artists, including Nadol 'Bonz' Lamprasert, 8TURN, Nont – Tanont, Jeff Satur, URBOYTJ and 4EVE, each will be performing respectively from April 13-16, 2023, from 6.00 p.m. onward. Siam Paragon aims to provide an extraordinary experience for visitors who are celebrating the Songkran festival and the summer season."
The Siam Paragon Summer Ultrasonic "Feel the Waves and Beats" features concerts and Meet & Greet with SpongeBob SquarePants and Patrick Star, from 6.00 p.m. onwards at Parc Paragon.
13 April 2023:  Kicking off with concert from Nadol 'Bonz' Lamprasert, Korean boy group 8TURN and Nont – Tanont, a rising vocalist whose singing is sure to fill the hearts of fans with joy and cheer.
14 April 2023:  Jeff Satur's, a  remarkable vocal talents, the handsome young artist will gifts the crowd with a stunning musical performance.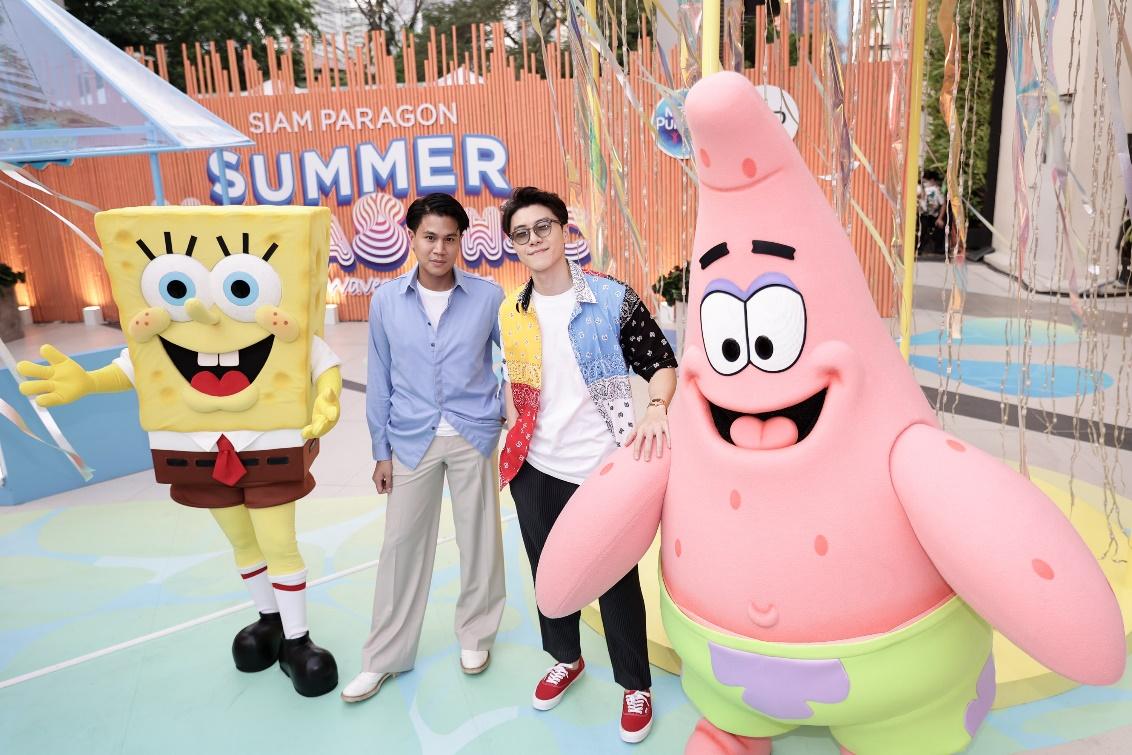 15 April 2023: Rap music aficionados will have the chance to get up close and personal with URBOYTJ, the acclaimed rapper. The rap rhythms will undoubtedly elevate the temperature and energize the atmosphere.
16 Apri 2023, 4EVE, a popular Thai girl group, will bring a flourish to the chic summer, infusing Parc Paragon with the captivating energy and charm of the seven members.
Siam Paragon beats the summer heat and celebrates the summer with the Siam Paragon Summer Ultrasonic 2023″Feel the Waves and Beats." The event will be taking place from 12-23 April 2023. To learn more, contact 02-610-8000 or find out more on Facebook at SiamParagon.
About SpongeBob SquarePants 
Since its launch July 17, 1999, SpongeBob SquarePants has reigned as the most-watched animated series for nearly 20 consecutive years, while generating a universe of beloved characters, pop culture catchphrases and memes, theatrical releases, consumer products, a Tony award-winning Broadway musical and a global fan base.
SpongeBob SquarePants is one of the most widely distributed properties in Paramount International history, seen in more than 170 countries, translated in 29+ languages, and averaging more than 100 million total viewers every quarter.
SpongeBob SquarePants was created by Stephen Hillenburg and produced by Nickelodeon in Burbank, Calif. The character-driven cartoon chronicles the nautical and sometimes nonsensical adventures of SpongeBob, an incurable optimist and earnest sea sponge, and his undersea friends.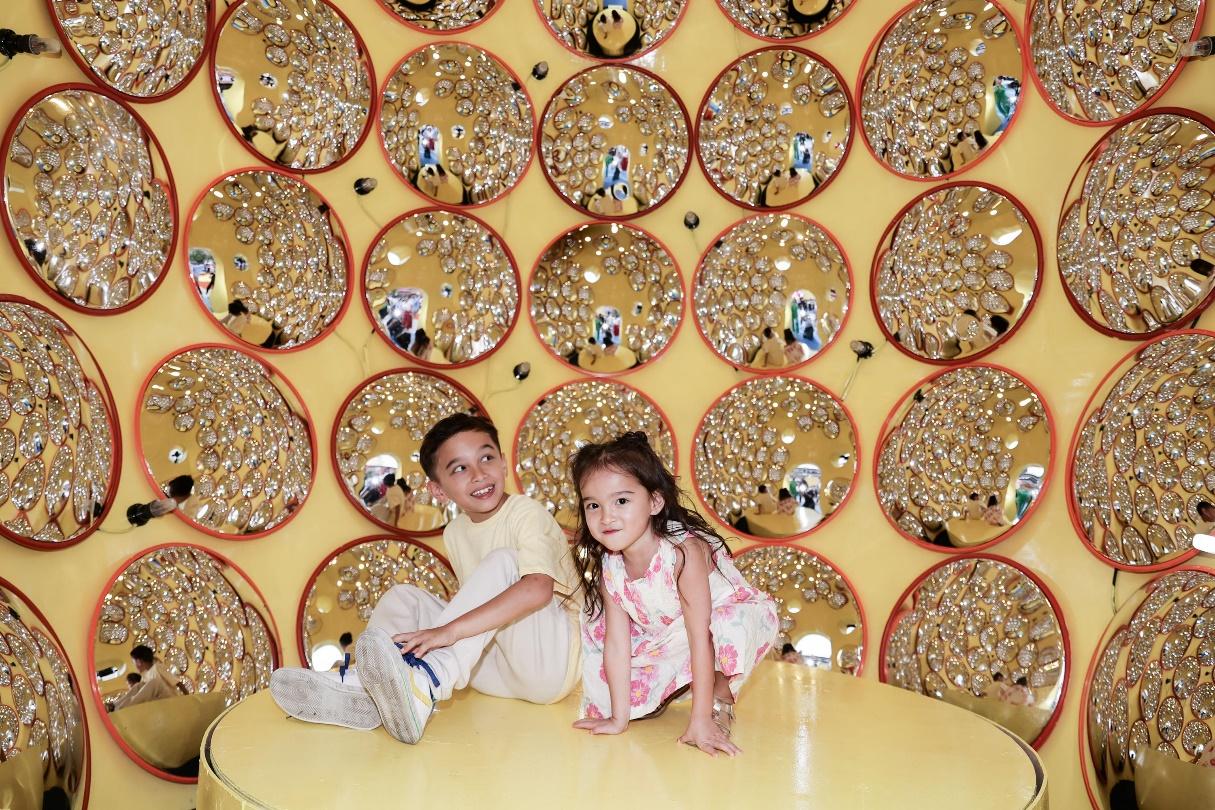 About Paramount Consumer Products
Paramount Consumer Products oversees all licensing and merchandising for Paramount (Nasdaq: PARA, PARAA), a leading global media and entertainment company that creates premium content and experiences for audiences worldwide. Driven by iconic consumer brands, Paramount Consumer Products' portfolio includes a diverse slate of brands and content from BET, CBS (including CBS Television Studios and CBS Television Distribution), Comedy Central, MTV, Nickelodeon, Paramount Pictures and SHOWTIME®.
With properties spanning animation, live-action, preschool, youth and adult, Paramount Consumer Products is committed to creating the highest quality product for some of the world's most beloved, iconic franchises. To view our range of consumer products and Paramount branded apparel, visit ParamountShop.com.