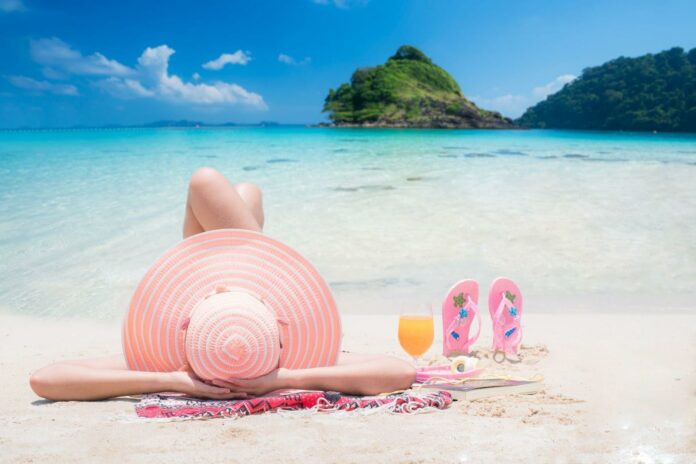 Go on Your Dream Vacation at a Phuket Beach Resort
Are you planning a tropical escape? Why not make Thavorn Palm Beach Resort your next dream vacation destination? The magnificent Phuket beach resort is nestled on the pristine shores of Karon Beach. Offering a wide array of luxurious facilities, world-class accommodations, and an unparalleled beachfront location, Thavorn Palm Beach Resort offers a truly unforgettable experience that caters to all your vacation needs. 
Situated on the Idyllic Karon Beach
You will be amazed by the sight of the incredible beachfront of Karon Beach when you step into our luxurious beach resort. Our hotel enjoys spectacular views of the beach that is hard to beat. Karon Beach is loved for its soft, golden white sand and crystal clear waters, where you will have front-row seats to one of Phuket's most incredible sunsets. Make our resort the dream getaway for your entire family! Our convenient location gives you easy access to nearby attractions at Patong Beach, Kata Beach, and the Big Buddha. There are several large shopping malls nearby that are less than 10 minutes drive away where your family can enjoy a shopping spree and pick up some souvenirs for friends and relatives. 
Luxury Accomodations
We offer a total of nine accommodation types to suit every guest. We ensure that guests enjoy absolute comfort and a unique beach vacation experience. Each of our rooms and suites showcases Phuket's rich heritage through its Sino-Portuguese architectural influences, creating a harmonious blend of modern luxury and traditional charm. Our guests can choose from various options, including spacious deluxe rooms, elegant family suites, and three-bedroom family suites for larger families, all designed to make your stay with us unforgettable. 
Fun Activities for All Ages
Our beach resort takes pride in providing various fun activities for our guests of all ages. If you're looking for thrills, you'll love the exhilarating water park slides and the resort's three large swimming pools. Are you looking for a more laid-back experience? You will find plenty of it on our sun-drenched beach in front of our resort. Why not go for a soothing massage at our on-site spa? Thavorn Palm Beach Resort's family-friendly concept even has a dedicated kid's room where children can spend the day bouncing to their heart's content. We also have Animal Village, where your little ones can interact with our friendly resident sheep, tortoises, birds, and fluffy bunnies.
A Slew of Dining Options
No dream beach vacation is complete without a fulfilling gastronomic adventure. Our resort has no less than seven dining options for you to choose from. There are bars, cafes, and restaurants, each offering a unique culinary experience. Guests can sample delicious local Thai cuisine at our signature restaurant, Windsong Restaurant, or enjoy international favorites at our all-day dining outlet. 
Take a dream vacation at our tropical sanctuary here at Thavorn Palm Beach Resort and be amazed by our 12-acre tropical, botanical, and rainforest garden. Our enviable location will give you an experience like no other. Book a romantic getaway or a solo escape with us and live that vacation you've always dreamed about!