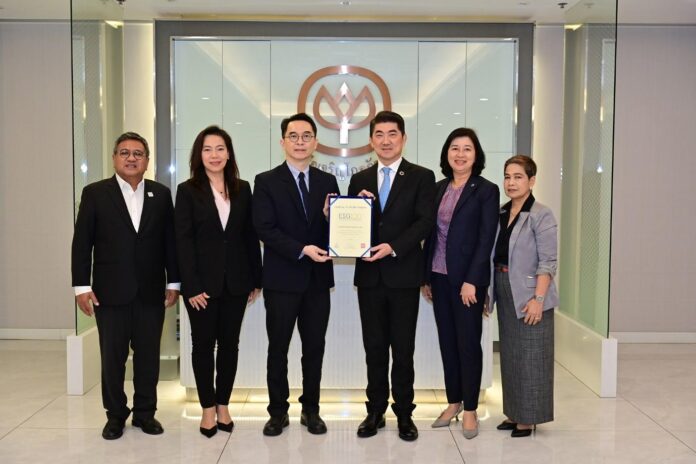 Charoen Pokphand Foods Public Company Limited (CP Foods) has consistently earned recognition for its commitment to environmental, social, and governance (ESG) standards, achieving its seventh consecutive inclusion on the esteemed 2023 ESG100 company certification.
Thaipat Institute has formally recognized Charoen Pokphand Foods Public Company Limited (CP Foods) with the Certificate of ESG100 Company, acknowledging the firm as a leader in sustainable practices among 888 listed entities.
This accolade highlights CP Foods' unwavering dedication to environmental stewardship, social responsibility, and stringent governance, reflecting its "Kitchen of the World" vision. Mr. Prasit Boondoungprasert, Chief Executive Officer of CP Foods, received the certificate from Dr. Pipat Yodprudtikan, Director of Thaipat Institute.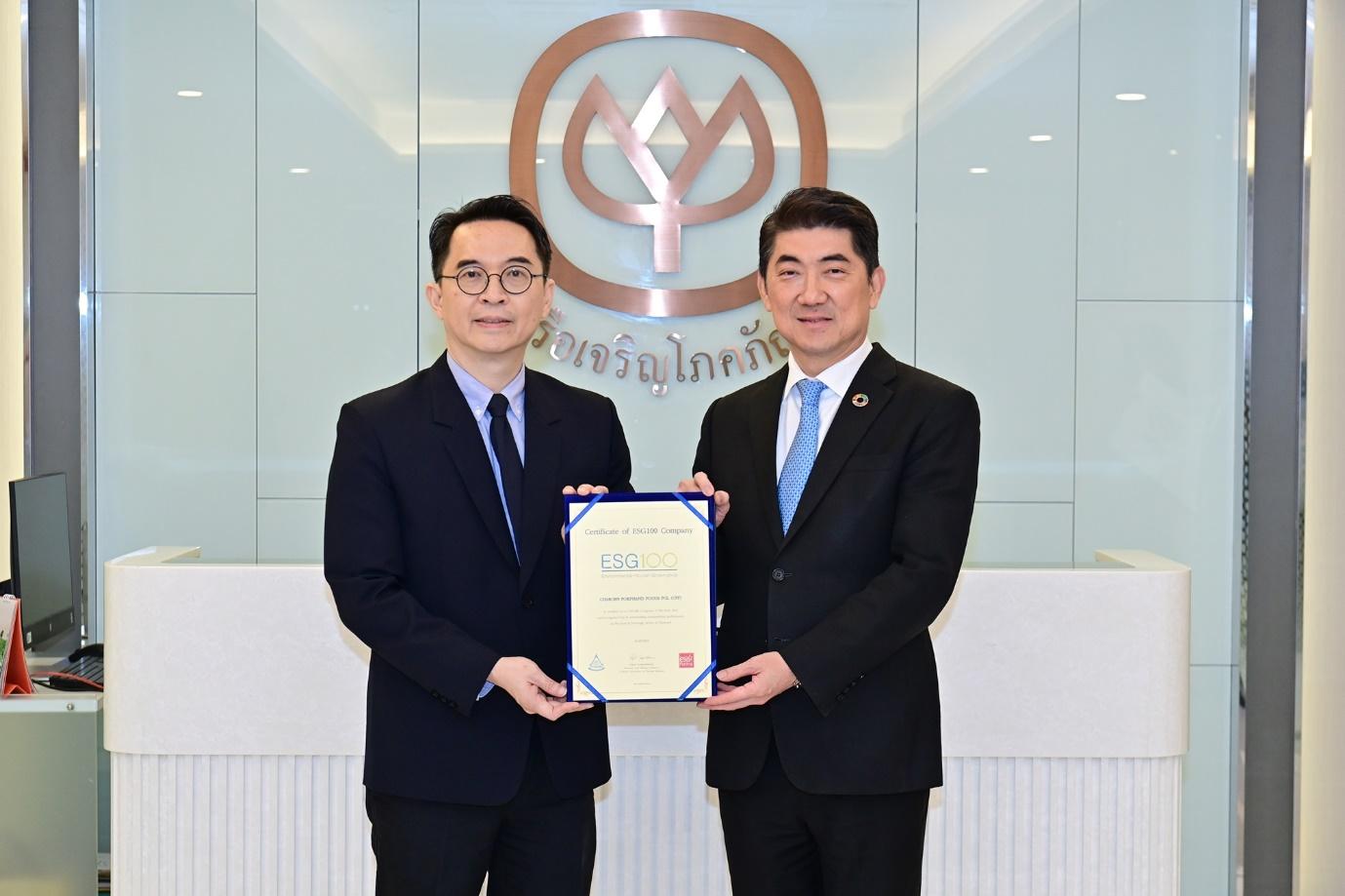 Prasit Boondoungprasert emphasized the company's dedication to being a role model in responsible business practices, focusing on environmental sustainability. Over the past year, CP Foods has set ambitious targets to achieve net-zero greenhouse gas emissions, becoming one of only seven companies globally to participate in a pilot project and the first food company that has received approval for both short-term and long-term goals from the Science Based Targets initiative (SBTi).
The targets are aligned with the Forest, Land and Agriculture Guidance (FLAG) which is the specific standard for agribusiness and food of SBTi), enhancing CP Foods' business operations and environmental conservation efforts.
Furthermore, CP Foods has launched the 'Thai food – Mission to Space' project, aiming to send Thai chicken to space, ensuring the highest food safety standards. This initiative reflects the same safety standards required for astronaut food, adhering to NASA's criteria.
Additionally, the company has maintained its commitment to supporting the Supply Chain and Small and Medium Enterprises (SMEs) since the COVID-19 pandemic through various projects, including Faster Payment, the CPF x BBL project for liquidity enhancement, and the Partner to Grow project. These initiatives, in collaboration with Bangkok Bank, offer business partners access to low-interest funding, empowering SMEs to grow and thrive on an international scale.
"ESG is an increasingly important focus for companies worldwide, and CP Foods is committed to being a leader in sustainable agro-industrial practices. Our approach encompasses societal and environmental responsibility, in line with the 3 benefits philosophy of CP Group's Senior Chairman, Dhanin Chearavanont. We prioritize the wellbeing of our country and its people, ensuring mutual benefits for society and our company while continually learning and adapting to new trends to maintain our leadership position," Prasit stated.