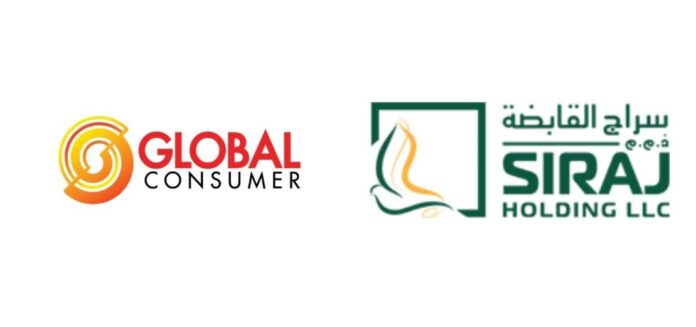 [Bangkok] – Siraj Holding, a leading investment fund in the UAE, is pleased to announce the successful acquisition of a controlling and largest stake of 10.58% in Global Consumer Public Company Limited. The transaction, finalized on 21st October 2023, marks a significant milestone in Siraj Holding's expansion strategy.
Siraj Holding, led by the "Al Otaiba" family, is recognized as one of the most reputable and influential funds in the UAE. With diverse business interests in oil and gas, food trading, healthcare, financial sector, and technology, the Al Otaiba family has consistently demonstrated expertise and success in their ventures, making them a prominent name among the top richest families in the UAE.
The acquisition of this controlling stake in Global Consumer Public Company Limited not only solidifies Siraj Holding's influence in the market but also grants them a management stake in the renowned food conglomerate. Global Consumer Public Company Limited holds an esteemed reputation in the industry, with a diverse portfolio ranging from packaging and frozen food to dried fruit. Most notably, it is known for its highly regarded brand, Lookchin Tip – the porkball factory.
This strategic investment by Siraj Holding signifies their commitment to expanding their presence in the consumer goods sector. It enables them to capitalize on Global Consumer Public Company Limited's strong market position and leverage their expertise to drive growth, innovation, and operational excellence within the corporation.
Siraj Holding is excited to collaborate with Global Consumer Public Company Limited's management team and their dedicated workforce to unlock new opportunities, enhance product offerings, and deliver exceptional value to their customers. The acquisition aligns with Siraj Holding's long-term vision of fostering sustainable growth and contributing to the overall advancement of the UAE's economy.
Both Siraj Holding and Global Consumer Public Company Limited express their shared enthusiasm for the future and their commitment to creating synergistic partnerships that will further strengthen their respective positions in the market.
The timing of this acquisition could not be more favorable for GloCon Consumer. The company had recently completed the relocation of two major factories, one for frozen meals and the other for dried fruit, due to reaching maximum capacity in 2022. With an additional 200% increase in capacity now available, GloCon Consumers is well-positioned to pursue new market expansions and meet growing consumer demand.
Global Consumer Public Company Limited is excited about the prospects that lie ahead with Siraj Holding as the new largest stakeholder. Together, both companies aim to drive innovation, explore new avenues for growth, and deliver exceptional products and services to consumers.
About Global Consumer Public Company Limited:
Global Consumer Public Company Limited is a leading global consumer goods company specializing in packaging, frozen ready-to-eat meals and seafood, dried fruit exports, and the renowned Lookchintip pork ball business. With a focus on quality and innovation, GloCon Consumers strives to meet the evolving needs of consumers worldwide through its diverse product portfolio.
About Siraj Holding:
Siraj Holding is a highly reputable UAE fund led by the Al Otaiba family, known for their investments in sectors such as oil and gas, healthcare, consumer goods, and the financial industry. With a long history of successful investments, Siraj Holding brings valuable expertise and resources to its portfolio companies, driving growth and creating value.