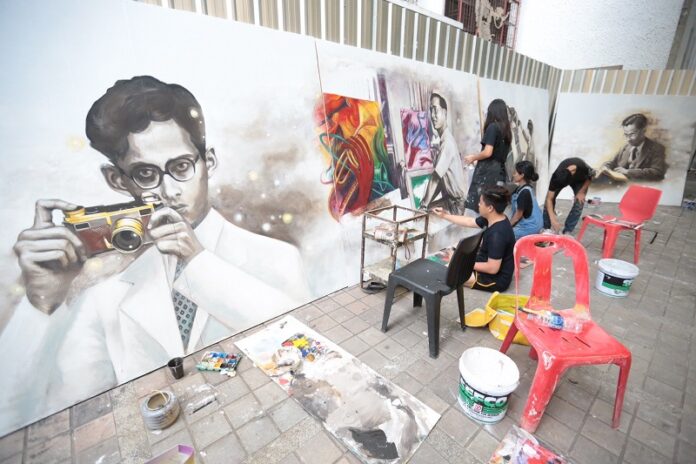 BANGKOK — Nearly a week after the death of His Majesty the Late King Bhumibol, netizens have been revisiting his long life to share everything from dishes he liked to cook to the music and paintings he created.
On Twitter and Facebook, people have been posting photos of their versions of a dish known as something His Majesty cooked for his daughter Princess Sirindhorn when she was young.
Kai Phra Athit, or Sun Eggs, is an omelette is fried with cooked jasmine rice stirred in.
In "Recipes from Traditional Thai Jasmine Rice to International Kitchens," Princess Sirindhorn is quoted saying her father came up with the dish's name while looking through binoculars and finding "the sun's surface appeared similar to grains of rice."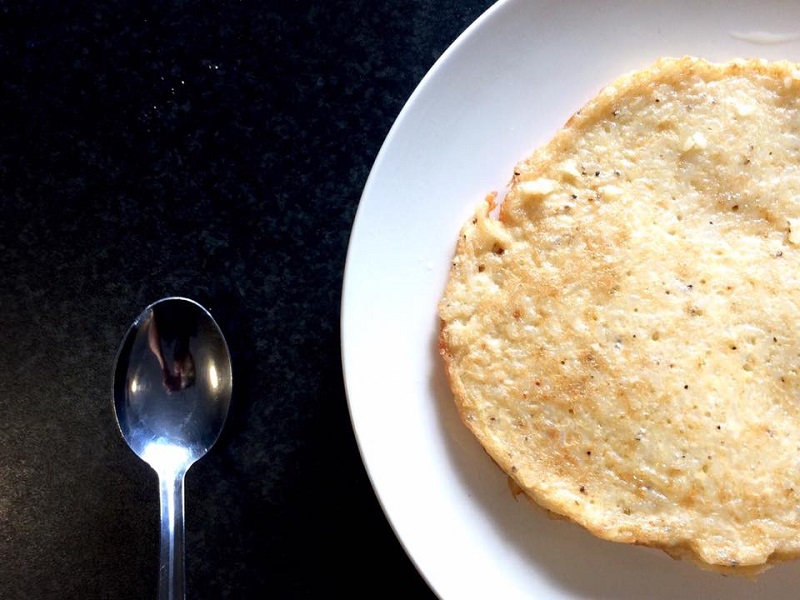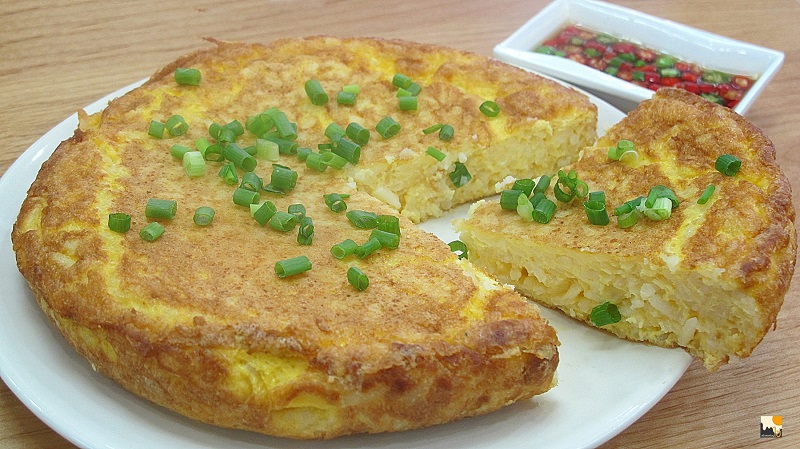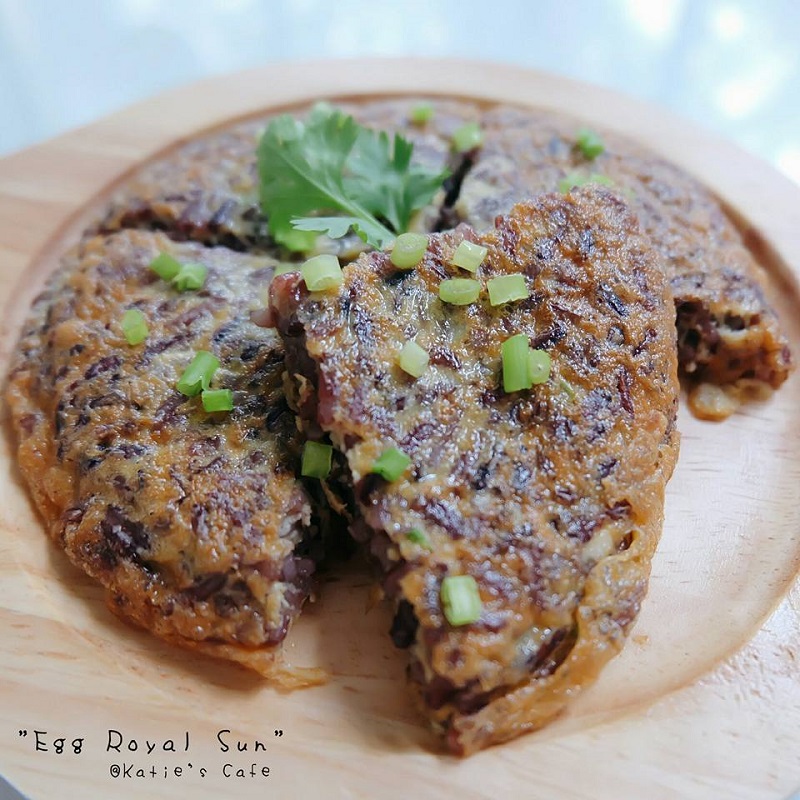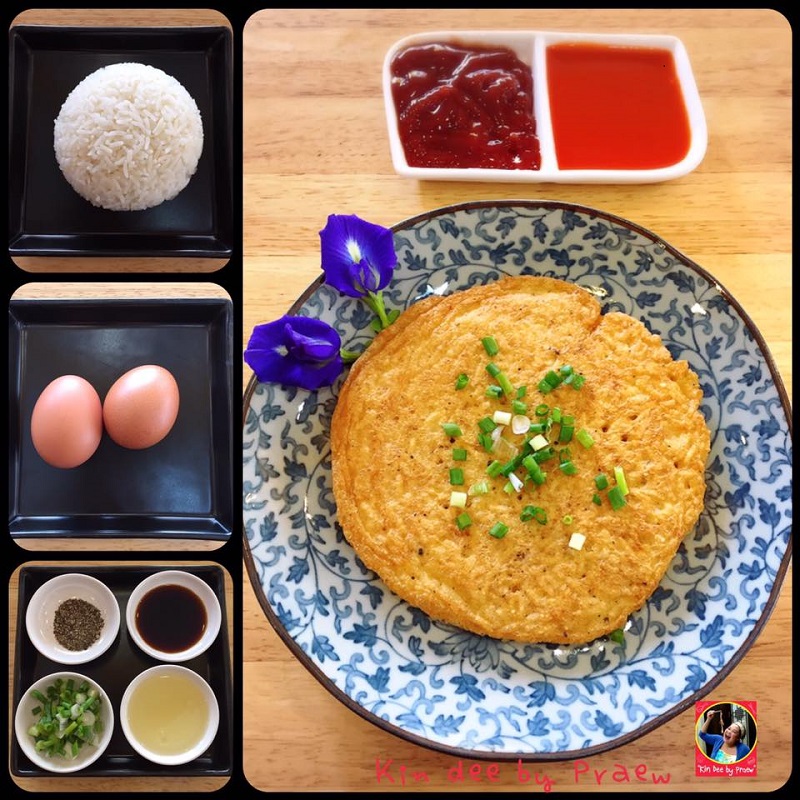 King Bhumibol was a huge jazz fan and saxophone player who composed dozens of his own songs. Online people have been sharing versions of the songs he was known for.
An unknown man performs the royal anthem composed in 1954 by the King on a mouth organ in Bangkok. The video was liked more than 125,000 times since Tuesday.
A few hours after the King's death was announced, singer Saksit "Tor" Vejsupaporn posted this performance of "Saeng Duen" (Magic Beams), a song composed by King Bhumibol in 1958 about the moon and love.
Classical guitarist Ekachai "Bird" Jearakul paid tribute by performing "Love in Spring," a 1961 ode to seasonal love.
While the King's interest in photography was well-known, he also painted. Many of his paintings and photographs of Queen Sirikit have been shared online.
ภาพถ่ายฝีพระหัตถ์ราชินีของในหลวง งดงามมาก ในเฟสมีอีกหลายรูปเลยลองไปดูกันนะ ♥️ https://t.co/cepWkqBmhs #KingBhumibol pic.twitter.com/CncUdR2KA5

— •́ε•̀٥ พิฮุนของเก๊า (@pleo2shlx_) October 14, 2016
ภาพถ่ายฝีพระหัตถ์ท่านประดุจดั่งภาพวาด pic.twitter.com/cxyaYjRDSH

— ⓣⓞⓝ (@Tonfernn) October 14, 2016
ภาพจิตรกรรมฝีพระหัตถ์ของในหลวง ทรงวาดภาพพระสาทิสลักษณ์ของสมเด็จพระนางเจ้าฯ พระบรมราชินีนาถ พระราชโอรสและพระราชธิดาทุกพระองค์ และภาพครอบครัว pic.twitter.com/gPuP1kIGGh

— darin-indy (@darin_indy) October 14, 2016
ภาพถ่ายกับภาพวาดฝีพระหัตถ์พ่อ ช่างงดงามอะไรเช่นนี้ pic.twitter.com/bviepaDAkv

— น้ำหวาน แซ่เพ้ง (@namwancyj) October 14, 2016
https://twitter.com/bestbebestt/status/787197023644626944
ภาพถ่ายฝีพระหัตถ์ในหลวง pic.twitter.com/X0C2T2tcBo

— darin-indy (@darin_indy) October 18, 2016
ปกติจะเห็นภาพพ่อเวลาถือกล้องถ่ายรูป อันนี้คือภาพฝีพระหัตถ์ที่พ่อถ่าย สวยงามมากครับ #KingBhumibol #เรารักในหลวง #ขอเป็นข้ารองพระบาททุกชาติไป pic.twitter.com/cHJ7Gage0n

— NattaponPhotographer (@oNattapon) October 14, 2016